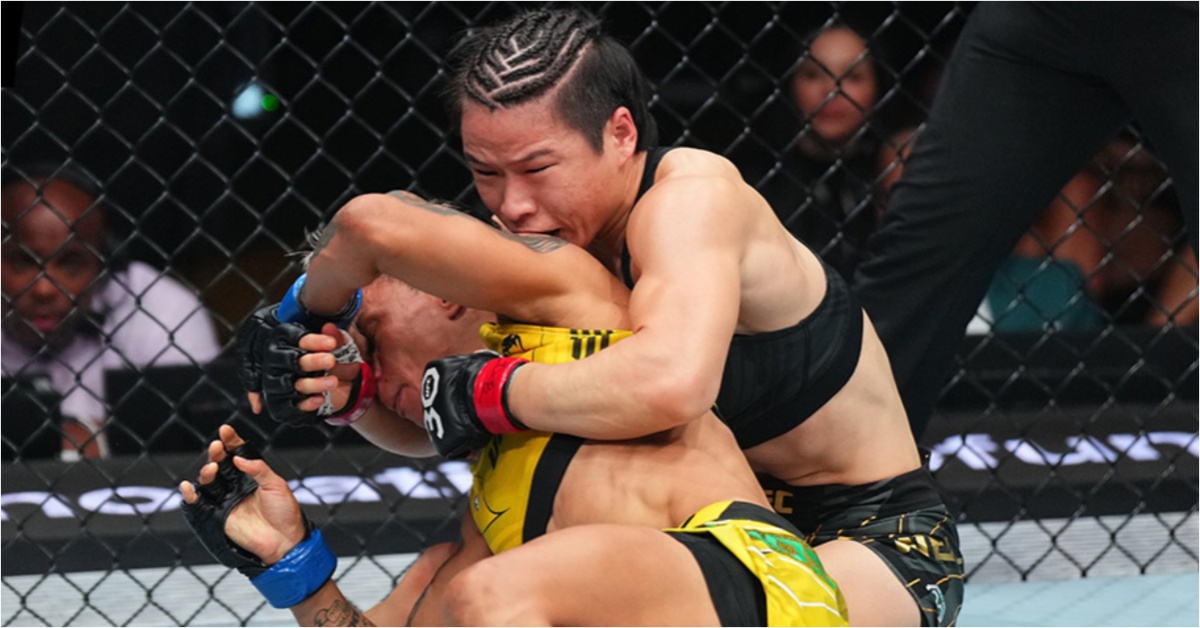 Zhang Weili delivered one of the most dominant performances of her career, dispatching Amanda Lemos in the UFC 292 co-main event on Saturday night.
Zhang Weili established her dominance from the get-go, taking Lemos to the ground and smothering her with superior strength and grappling. However, Lemos nearly caught the strawweight champ in a darce choke from the bottom. Unfortunately, Lemos was unable to gain control of Zhang's lower half, allowing the champ to slide into side control as a way to defend. Before long, Lemos relinquished the hold and Zhang unleashed a flurry of ground-and-pound strikes as the first five minutes came to a close.
The second and third rounds saw Zhang in complete control, taking Lemos down at will and stifling the challenger's offense.
The tide slowly began to turn in the fourth round as Zhang opted to stay on her feet and strike with Lemos. After eating a couple of solid strikes from the Brazilian, Zhang opted to shoot for a takedown but nearly found herself in another darce choke attempt. Whilst fighting her way out of the hold, Lemos was able to scramble back to her feet, but she couldn't muster enough offense to steal the round.
Coming out for the fifth and final round, Zhang Weili was determined to put a punctuation mark on her dominant performance and nearly did just that, sitting Lemos down with a massive right hand in the early moments of the round. Zhang unleashed a flurry of strikes in an attempt to earn a finish, but Lemos never once gave up, surviving the onslaught until the final horn sounded.
Official Result: Zhang Weili def. Amanda Lemos via unanimous decision (50-43, 50-44, 49-45)
Check Out Highlights From Zhang Weili vs. Amanda Lemos at UFC 292 Below: