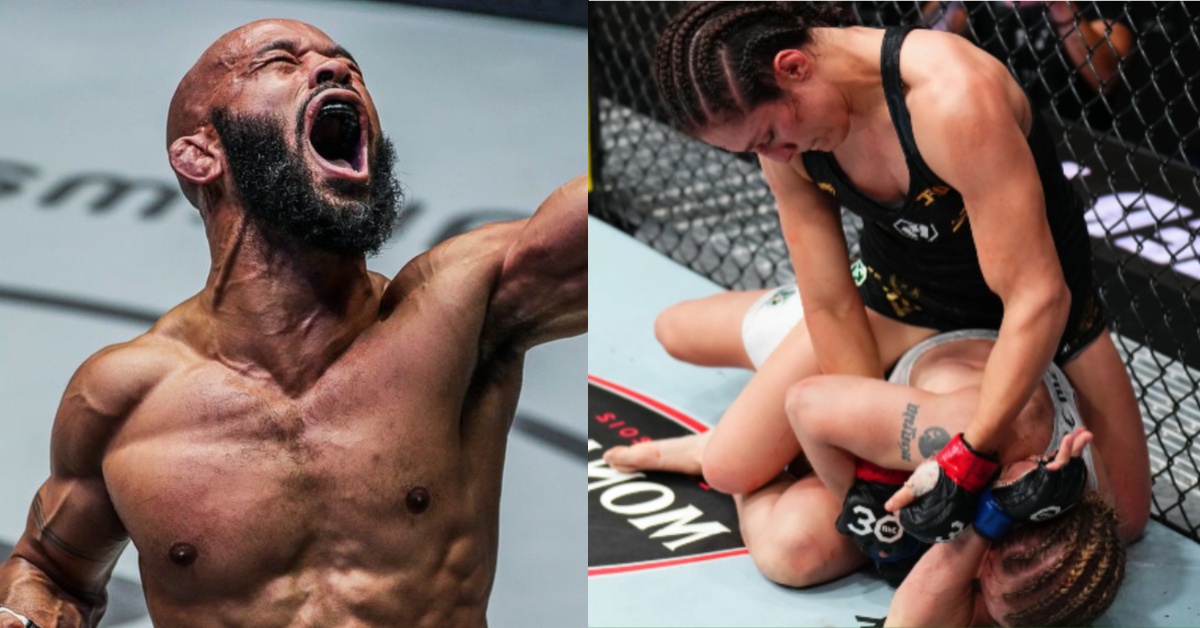 Demetrious Johnson was on the edge of his seat during Saturday's epic title fight between 125-pound queen Alexa Grasso and former champion Valentina Shevchenko.
The reigning ONE flyweight world champion was taking in the festivities at Noche UFC from the comfort of his own home and offered a look at his live reaction to some of the evening's more exciting moments. However, Johnson's kids weren't overly fond of the excitement that their father was exuding. In a clip, which you can see below courtesy of 'Mighty Mouse' on social media, the pound-for-pound great very loudly reacts to Raul Rosas Jr.'s epic knockdown of Terrence Mitchell in the opening seconds of their main card clash.
Johnson quickly apologizes to his daughter who can be heard crying in the background after being startled, but 'Mighty Mouse' couldn't help himself. He did it once again when Alexa Grasso dropped Valentina Shevchenko in the second round of their instant classic.
Demetrious Johnson Shares His Take on the Big Moments at Noche UFC
Demetrious Johnson offered up his full reaction to the critically acclaimed event on his YouTube channel, which you can watch via an embed at the bottom of this article.
Noche UFC offered fans a spectacular night of fights from beginning to end. Unfortunately, much of it was forgotten after Octagon announcer Bruce Buffer revealed to the crowd that the main event clash between Grasso and Shevchenko had been ruled a split draw, courtesy of an inexplicable 10-8 score turned in by judge Mike Bell. It was revealed that Bell had 'Bullet' up 3-1 going into the final round. Had he scored the fifth in favor of Grasso via 10-9, Shevchenko would be a two-time world champion. Instead, Bell scored it 10-8 for Grasso, resulting in a 47-47 scorecard.
With the other two judges split on the winner, the bout was ruled an anticlimactic split draw.
Shevchenko was quick to condemn the score and even went so far as to blame the Mexican Independence Day setting for swaying the judge's decision. Fans were not thrilled by those comments, but 'Bullet' proceeded to double down on that statement during the post-fight press event and during her appearance on The MMA Hour with Ariel Helwani on Monday. Shevchenko also condemned Mike Bell's 10-8 score, suggesting that it is a mistake he will have to live with for the rest of his life.