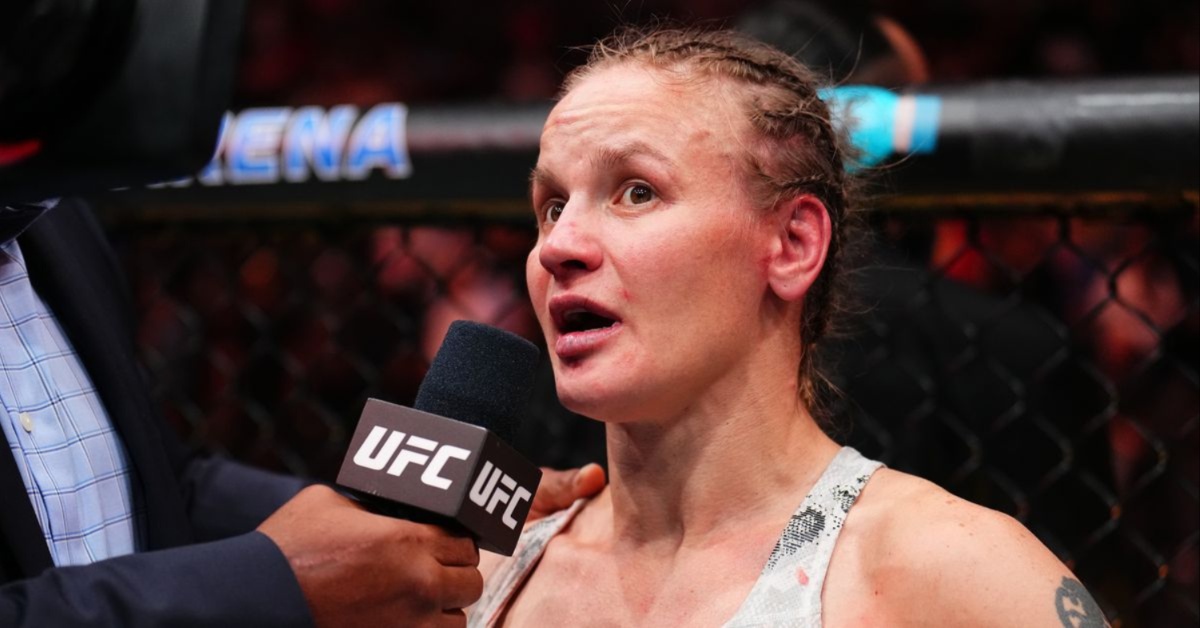 Former undisputed flyweight champion, Valentina Shevchenko has hinted at potential bias amongst the judges scoring her championship rematch with Guadalajara native, Alexa Grasso at Noche UFC – claiming the three scoring the bout at Octagon-side were likely under "pressure" due to the fact the event took place on Mexican Independence Day.
Shevchenko, a former undisputed flyweight champion under the banner of the promotion, headlined Noche UFC last night in Las Vegas, Nevada, battling to a close, debated split draw decision (48-47, 47-48, 47-47) against Grasso over the course of five rounds – as the Mexican retained her flyweight title as a result.
Turning in a hearted title challenge in her immediate championship re-run, Shevchenko dropped a 10-8 round in the fifth and final frame to Grasso, according to a scorecard submitted by judge, Michael Bell.
Valentina Shevchenko claims bias in the aftermath of her Noche UFC draw with Alexa Grasso
And reacting to that scorecard, in particular, Kyrgyzstan native, Shevchenko despite the judging as "completely unfair".
"I think three rounds I won, two rounds maybe was her (Alexa Grasso)," Valentina Shevchenko told assembled media after Noche UFC. "But I feel the 10-8 in the fifth round, it's completely unfair."
"I think it really was 3-2 on my side," Valentina Shevchenko explained. "But the judges, I think felt a little bit of pressure because it's Meixcan Independence Day. That's why they give one [round] more to the Mexican fighter." 
Chomping at the bit to compete for the flyweight title in a potential trilogy fight with Grasso, Shevchenko's hopes may be quashed already, with the defending champion and pound-for-pound number one claiming she would be interested in fresh matchups against the likes of Manon Fiorot, or the surging Erin Blanchfield. 
"It's an interesting question," Alexa Grasso said of a trilogy with Valentina Shevchenko whilst speaking with assembled media after Noche UFC. "I wouldn't like to stop the division. You know, there's a lot of girls fighting a lot, you know, to have this opportunity like I did. So I don't like to stop it – it all depends on the UFC."
"If they want a trilogy, let's do this," Alexa Grasso explained. "I know how it is to be fighting all the time and to wait for your spot, and I wouldn't like to just stop the division."
Would you like to see Valentina Shevchenko fight Alexa Grasso again?