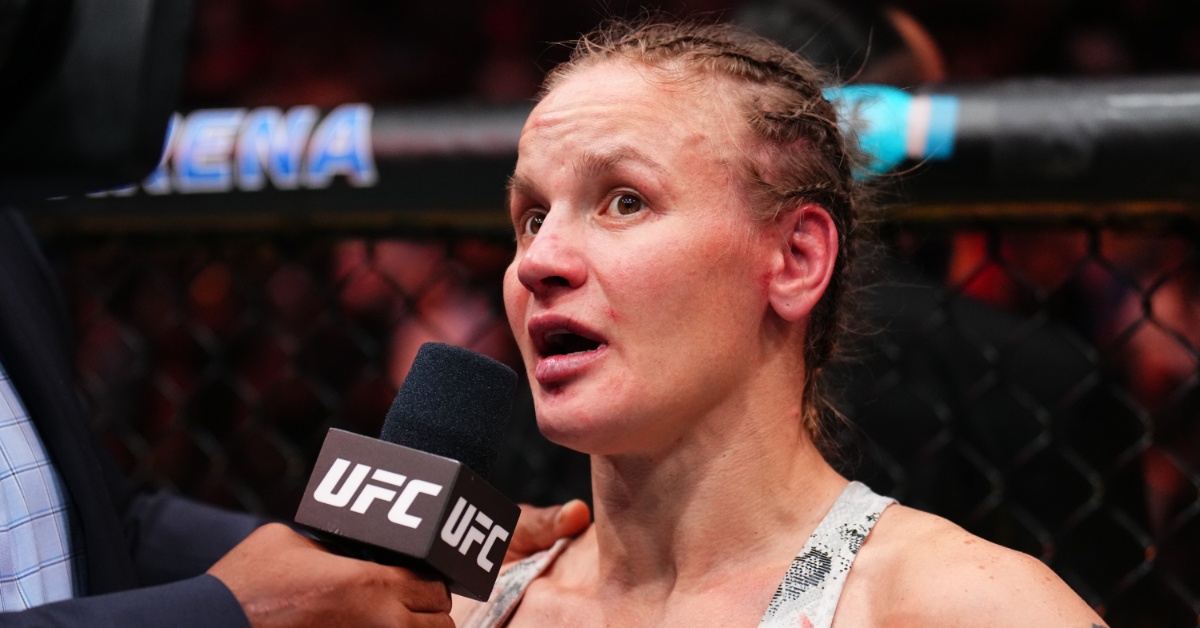 Valentina Shevchenko is still fuming from her controversial split draw against Alexa Grasso at Noche UFC.
On Saturday night, fans were treated to an instant classic as the flyweight greats ran back their UFC 285 clash that saw Grasso score a shocking fourth-round submission over 'Bullet' to claim the 125-pound title. Unfortunately, the highly entertaining 25-minute sequel that fans witnessed was quickly forgotten once Octagon announced Bruce Buffer revealed that the bout was ruled a split draw.
The controversy came courtesy of a fifth-round scorecard turned in by Mike Bell who inexplicably scored the final five minutes a 10-8 in favor of Alexa Grasso. Everyone was left dumbfounded by the score, including UFC matchmaker Sean Shelby who couldn't contain his shock once informed of the result seconds before the live crowd was clued in.
Shevchenko was understandably upset, especially considering the fact that if Mike Bell had scored the round a much more understandable 10-9 in favor of Grasso, 'Bullet' would be a two-time flyweight champion. Instead, the division is left in utter chaos due to the ineptitude of one incompetent judge.
"I'm very proud of what I did inside the Octagon and I do know exactly three rounds for certain… Rounds three through five were my rounds," Shevchenko told Ariel Helwani on Monday's episode of The MMA Hour. "I won those rounds and from the other side, I think a few things in the fight were completely unfair," Shevchenko said. "Definitely the scorecard in the final round. In the fifth round, the 10-8. [Judge] Mike Bell did some inexplicable things and I think the whole world would love to hear an explanation. But from the other side, it's not me. He's going to live with that mistake forever."
Valentina Shevchenko Says It's Only Fair that a Trilogy Bout with Alexa Grasso Takes Place in Kyrgyzstan
Moments after the controversial scorecard was announced, Valentina Shevchenko rubbed many fans the wrong way when she suggested that the Mexican Independence Day setting likely swayed judges to favor Alexa Grasso, who was born in Guadalajara. She echoed those same sentiments during her appearance at the post-fight press event. Speaking with Helwani, 'Bullet' believes that in the interest of fairness, the potential trilogy bout should take place in Kyrgyzstan where she would finally have the home-field advantage.
"I think it would be fair and very right to have the next event in Kyrgyzstan on the Independence Day of Kyrgyzstan because it has to be equal," Shevchenko said. "We cannot do Mexican Independence Day twice, right?"
The UFC has never produced an event in the Central Asian country, but in 2021, the promotion opened a brand new UFC Gym in Bishkek in hopes of seeing a massive growth in the participation of Kyrgyz athletes in mixed martial arts.