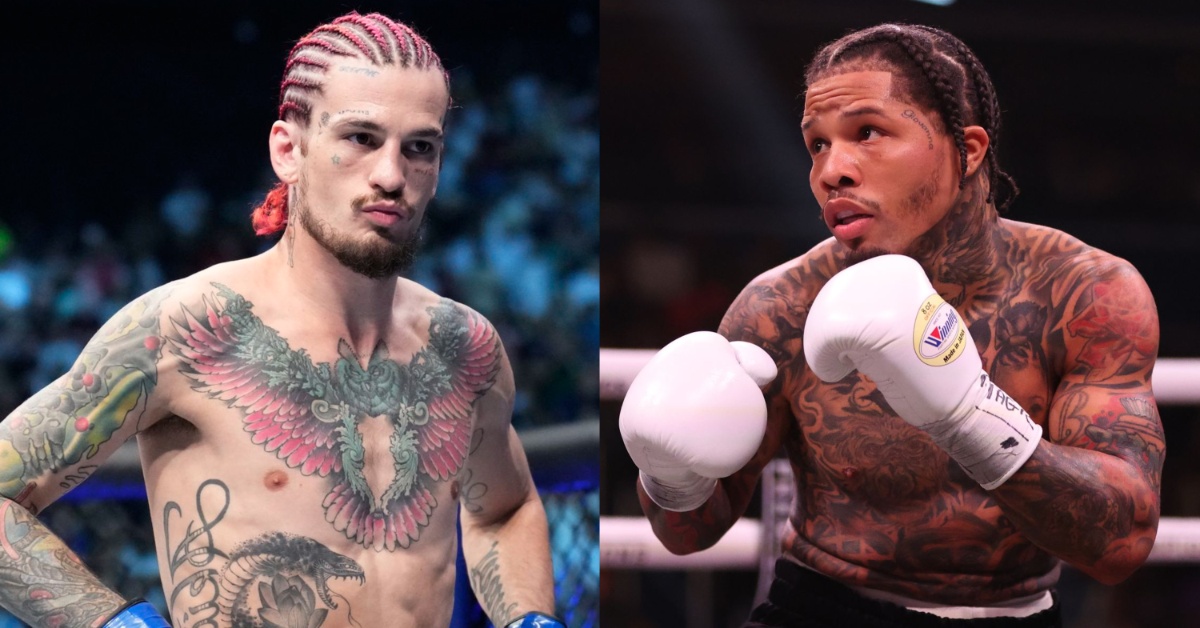 'Sugar' Sean O'Malley is the latest fighter hoping to one day cash in inside the squared circle.
On Saturday night, O'Malley will step under the main event spotlight at TD Garden in Boston for a highly anticipated bantamweight title clash with reigning world champion Aljamain Sterling. After months of back and forth, the two men will finally strap on the four-ounce gloves for a winner take all clash that could see the end of one era and the emergence of a new.
Ahead of his return to the Octagon, Sean O'Malley, alongside long-time teammate and coach Tim Welch, appeared on the Full Send podcast to talk about his goals for the future, should he leave Bean Town with UFC gold wrapped around his waist.
Perhaps unsurprisingly, O'Malley revealed a desire to one day test his skills in the boxing ring, a route many fighters have traveled in recent years. As for who 'Sugar' wants to test his striking skills against in the sweet science, 'Sugar' has his sights set on Gervonta 'Tank' Davis.
"Me and Tank is happening. That's happening. Just like I said that I'll be fighting for the world title, that I'll be world champ," O'Malley said. "I've been saying that for five or six years. People are like, 'Shut up, that's f*cking stupid.' Me vs. Tank will happen. I'm pretty confident in that. Pretty positive. You know, a lot of things have to play out. Have to work out for both of us to kind of get there, but that fight will happen. It'll be a massive fight.
"I believe I could win that fight too. I know how crazy that sounds. I f*cking getting it. I have that belief in myself that got me here so it's not that crazy to think that I believe that I could beat him. That fight will happen."
Sean O'Malley Can See Himself Sharing the Ring with Floyd Mayweather
Sean O'Malley could also see himself potentially stepping inside the ring with perhaps the greatest professional boxer in the history of the sport, Floyd 'Money' Mayweather.
"Floyd's a reality. He's been fighting a lot of people. Floyd, Gervonta [Davis]," O'Malley added. "Ryan Garcia obviously wouldn't be as big since he lost to Gervonta. So yeah, there's really only two, but Floyd would be sweet."
But Sean O'Malley knows that in order to score a big-money boxing match, he'll have to deliver against arguably the best bantamweight in the history of the division this Saturday night.
"That would be wild, but none of that happens if I don't go out there and knock out Aljamain Sterling. That's what it comes down to. I can't get those big and not be a champ in the UFC. I have to be a champ first."