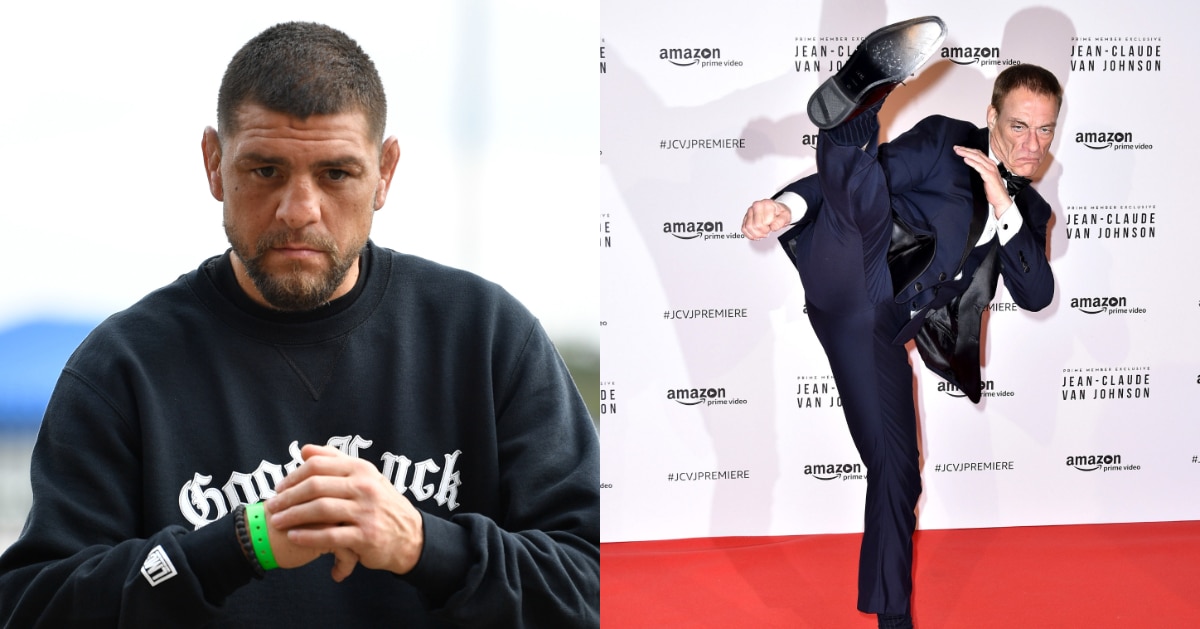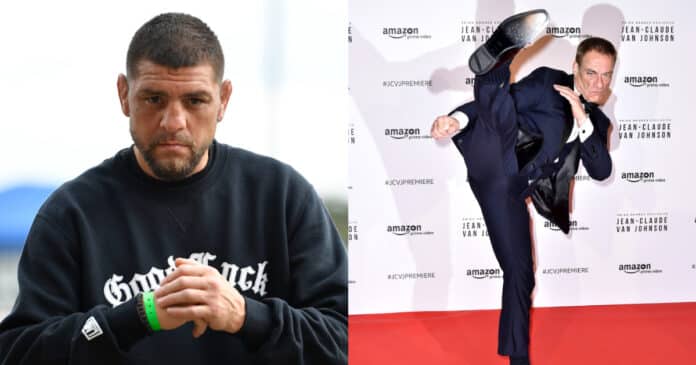 Mandatory Credit: Getty Images
MMA icon, Nick Diaz is set to feature in a film alongside Belgian Actor, Jean-Claude Van Damme.
It was recently revealed that former Strikeforce welterweight champion, Diaz, had just finished filming van Damme's latest action movie, Darkness of a Man.
Matt Staudt, a business associate of both Diaz brothers posted to his Instagram, revealing that the 39-year-old even had a fight scene in the film.
"The movie I was in LA for the last month wrapped yesterday. Get ready for a new, gritty and dark crime story set in LA starring @jcvd [Jean-Claude Van Damme] and features @nickdiaz209 [Nick Diaz] who killed it." said Staudt
"Nick also has a badass fight scene in the film When it got to rehearsing the fight he took over and of course had better ideas than the film's stunt coordinator which is what ended up being filmed and looked awesome. And as mentioned earlier you even get treated to a super short but awesome cameo from yours truly."
Darkness of a Man is an action thriller about Russell Hatch, an Interpol operative who takes on the role of father figure to Jayden, the son of an informant killed in a routine raid gone wrong. Years later, Hatch finds himself protecting Jayden and his grandfather from a group of merciless gangs in an all-out turf war, stopping at nothing to protect Jayden and fight anyone getting in his way.
Diaz last fought in September of 2021 at UFC 266, taking on former UFC title holder Robbie Lawler ending what was over a five-year layoff.
Are you excited to see Nick Diaz's acting debut?