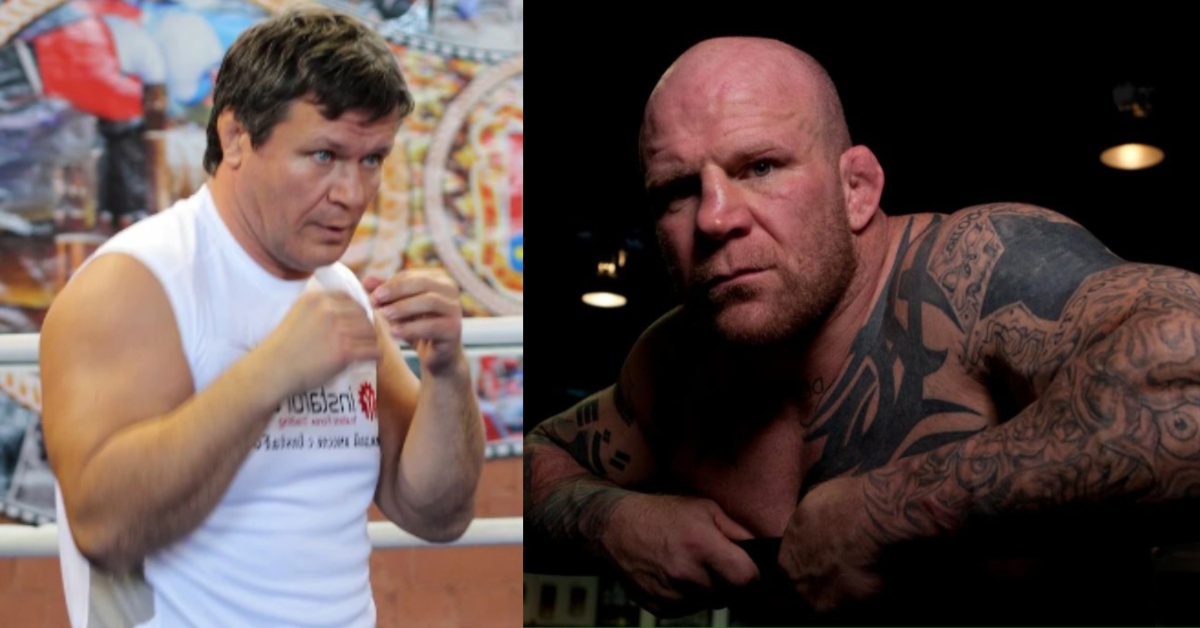 Combat sports pioneers Jeff Monson and Oleg Taktarov are making a comeback.
Per a report on social media, Monson and Taktarov will step into the squared circle for a three-round boxing match in Moscow on August 18. Monson, a veteran of multiple combat sports promotions, including the UFC, Strikeforce, and M-1, has remained fairly active, last competing in October 2021 while Taktarov will be stepping inside the ring for the first time since 2008.
According to the report, Monson and Takarov will compete in a boxing bout that consists of three two-minute rounds. Despite the bout being less than a week away, there is little promotion to be found. Monson had been radio silent on social media, though Taktarov did offer up some info on how the fight can be streamed via Instagram.
Oleg Taktarov vs. Jeff Monson boxing match taking place on the 18th of August in Moscow. 3×2 minutes rounds. Taktarov is 55 years old, Monson is 52. pic.twitter.com/fDm6zGu68V

— Matysek (@Matysek88) August 11, 2023
Oleg Taktarov and Jeff Monson Made Their Mark in the Early Days of the UFC
While both men have competed for a plethora of promotions during their combat sports careers, most fans will remember them in the early days of the UFC. Particularly Oleg Taktarov who made his debut at UFC 5 in 1995. Taktarov came up short in the tournament semi-final, suffering a TKO loss against Dan Severn. He bounced back at UFC 6, winning the tournament with a rear-naked choke submission against Tank Abbott in the final.
UC 7 saw Taktarov return and compete against another legend of the sport, Ken Shamrock, for the UFC superfight championship. Taktarov would finish his UFC tenure at the Ultimate Ultimate '95, two years before heading to Japan to take part in the first-ever PRIDE FC event in Tokyo.
Making his mixed martial arts debut in 1997, Jeff Monson has stayed active, regularly competing in boxing, bare-knuckle, and grappling matches in more recent years. However, his fight with Oleg Taktarov will be Monson's first time competing in nearly two years.