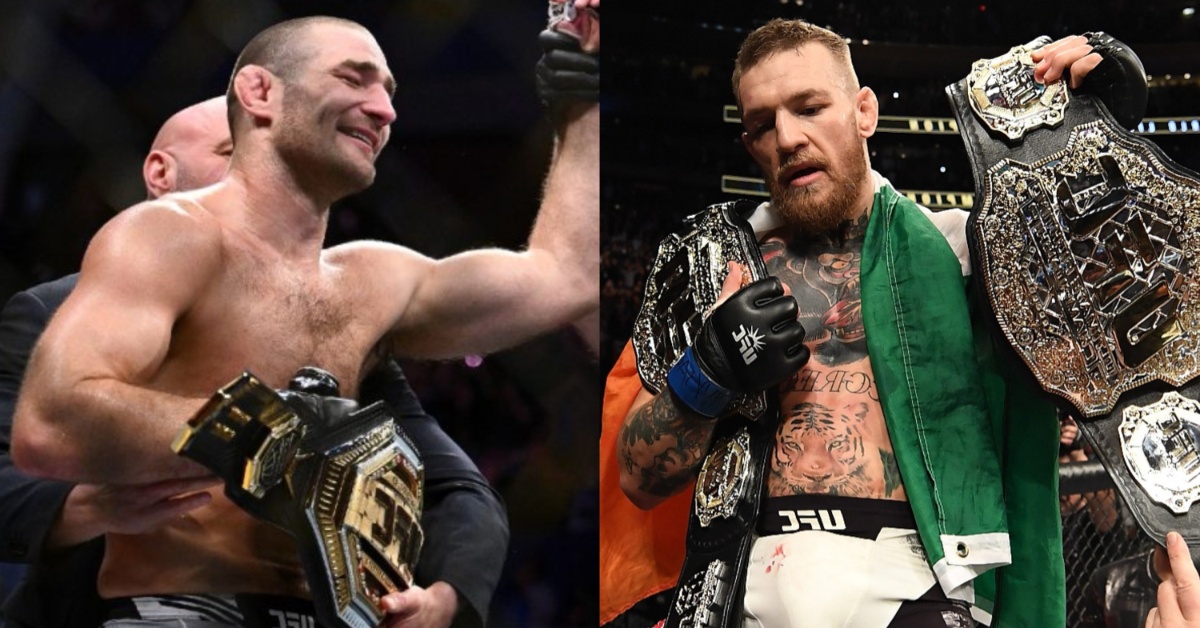 Octagon legend Ken Shamrock believes the UFC needs to tread carefully when it comes to their new middleweight world champion, Sean Strickland.
On September 9, Strickland shocked the world with a stunning unanimous decision victory over Israel Adesanya to capture his first piece of UFC gold. Strickland, who was known more for his outlandish and sometimes vile commentaries, entered the bout as a massive 7-to-1 underdog, but that didn't stop him from shutting down Adesanya's offense over the course of their 25-minute affair and nearly put 'The Last Stylebender' away in the opening round.
Before booking the UFC title tilt earlier this month, Adesanya suggested that the promotion was hesitant to pull the trigger for fear that Strickland would "embarrass the company" during his press appearances. As it turns out, 'Tarzan' almost didn't even make it that far after claiming that he had punched an unruly fan in the streets of Australia ahead of his first title fight.
Strickland's coach Eric Nicksick revealed that the promotion nearly pulled his fighter from the event, replacing him with one-time title challenger Jared Cannonier after 'Tarzan' had essentially ratted on himself.
Ken Shamrock Hopes the UFC Keeps Sean Strickland on the Leash but with a Lot of Slack
With Sean Strickland operating as a bit of a loose cannon, many believe the UFC needs to try and reign in Strickland a bit to avoid any potential unwanted attention. UFC icon Ken Shamrock echoed those sentiments during a recent interview with InsideFighting. The proprietor of the legendary Lion's Den gym suggested that Strickland's brash attitude is very reminiscent of Irish megastar Conor McGregor which is certainly not a bad thing when it comes to promoting fights and making money, but believes it could come back to bite the UFC if they aren't careful.
"To me, I think that, especially in the world of fighting, you've got all kinds of characters and you've got to be ready for them. It's marketing. As long as people want to hate you, or they like you, just as long as they tune in. So it doesn't matter," Shamrock said.
"I think McGregor is the perfect example. He crossed the line a few times on things that were a little bit questionable, but it still raises the viewerships. As an owner or as a person promoting fights, you want that, but you've got to be able to keep it somewhat under wraps, where it's not going too far, where you're hurting people in the process. So, I don't mind it. I think everybody has character. Everybody is going to be who they're going to be, and you have to allow that to a certain point. Trying to make everybody go by the same rulesets when it comes to character is a mistake" (h/t MMA News). 
Strickland is yet to book his first middleweight title defense, but recent reports suggest that 'Tarzan' is hoping to return at UFC 296 in December. Who would you like to see the new 185-pound king defend his crown against first?