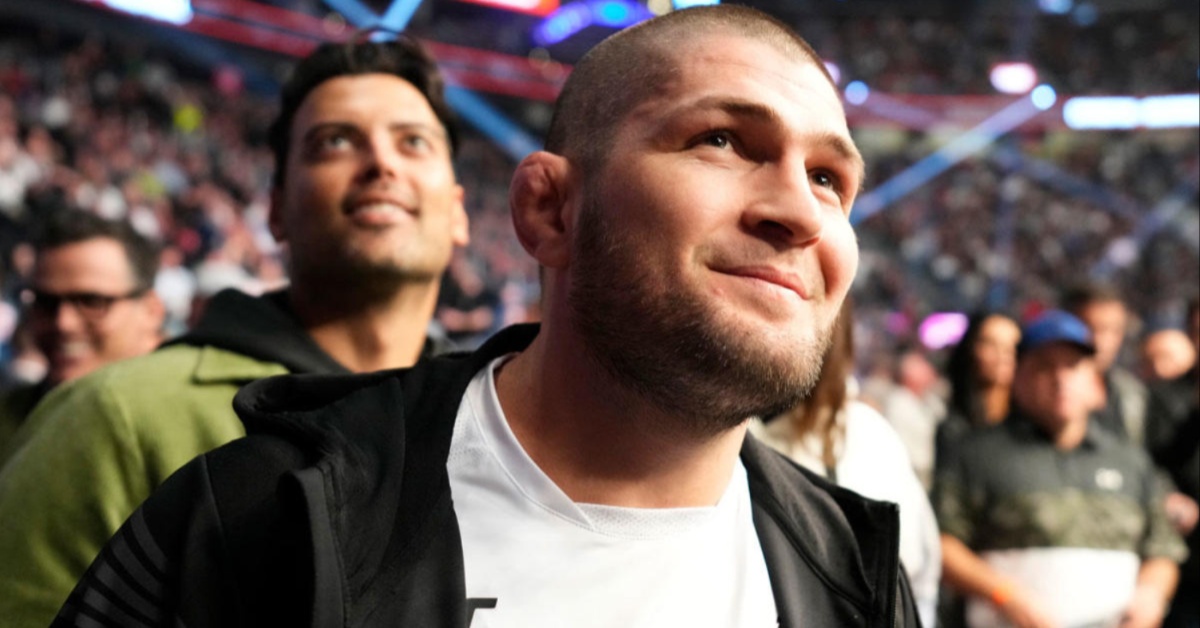 Former undisputed lightweight champion and UFC Hall of Fame inductee, Khabib Nurmagomedov has claimed he would rather take a punch than a slap whilst discussing the Dana White-promoted, Power Slap League – claiming in his culture, men should avoid being slapped in the face, due to a perceived mentality.
Nurmagomedov, a former undisputed lightweight champion under the banner of the UFC, called time on his illustrious professional mixed martial arts career back in October 2020, vacating his lightweight crown the following year after the passing of his head coach and father, Abdulmanapa Nurmagomedov.
Enjoying a stunning 29-0 record throughout his gold laden career, Nurmagomedov successfully defended the lightweight summit on three occasions, most recently submitting Justin Gaethje in a title unification win, whilst retaining the belt in other submission stoppages of Dustin Poirier, and arch-enemy, former two-weight champion, Conor McGregor.
And while recently discussing a potential return to mixed martial arts competition during a sitdown interview with Patrick Bet-David, the American Kickboxing Academy staple claimed he was aware of fan's desire to see him compete again.
Khabib Nurmagomedov denounces the notion of slapping somebody
However, in terms of competition – don't expect Nurmagomedov to try his hand, or hands, in fact, under the Power Slap League, as he denounced the product entirely.
"I saw it [Power Slap League], but I don't follow this," Khabib Nurmagomedov explained. "Becuase in our mentality, like slap [slapping], it's not good. It's better to punch [in the] face. It's better. No, don't slap nobody, slap is no good."
"You cannot slap men, no," Khabib Nurmagomedov explained. "Because, like how are you gonna slap men? It's not good. This is all, I don't know – for America it's okay. For me, it's not okay to slap, even if I'm gonna have [a] chance, I'm never gonna slap people. [It's] better [to] punch his face. This is [a] different mentality, so." 
Do you agree with Khabib Nurmagomedov's opinion?