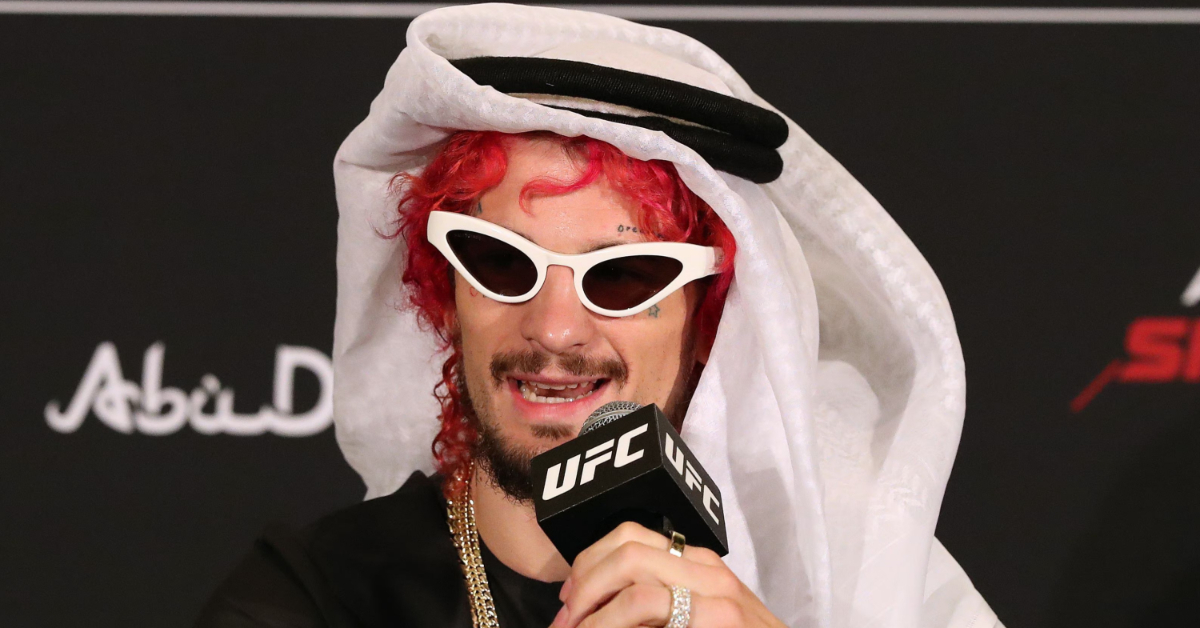 'Sugar' Sean O'Malley has a bone to pick with MMA managers that take a chunk out of every dime their fighters make.
O'Malley is less than two weeks away from the biggest fight of his career. 'Sugar' will head to Boston on August 19 for a main event clash with reigning bantamweight champion Aljamain Sterling at UFC 292. It will be O'Malley's first shot at UFC gold after amassing an impressive 8-1 record inside the Octagon.
Sean O'Malley makes staggering claims about certain managers in MMA
Ahead of his highly anticipated return, Sean O'Malley sat down with TSN's Aaron Bronsteter to discuss a plethora of subjects surrounding the state of MMA. One particular subject that gets his blood boiling is combat sports managers who are quick to take a percentage out of every paycheck their fighters earn, including the often sought-after performance bonuses that the UFC hands out after each event.
"They're stealing money from fighters. They're taking percentages of these guys' bonuses. That really p*sses me off, to be honest," O'Malley said. "You go out there and win a bonus, you have a war, you get $50,000 and these managers are trying to take a percentage of that? Not a lot of things drive me crazy, not a lot of things get under my skin and make me mad, but that does.
"And I'm gonna be fighting for fighter's rights in this management stuff. These MMA managers are horrible, they do not deserve 15%, 10%, of their 'negotiation' with the UFC. That'll be a whole series of things to come, and I'm excited to be on the – it's for fighters, 100% and that still a 'stay tuned' moment" (h/t MMA News).
As it turns out, Sean O'Malley is planning to do something about the influx of greedy managers in the sport. 'Sugar' could not divulge a great deal of info just yet, but confirmed that his goal is to help fighters while putting a hurt on the businesses that exploit athletes.
"I'm waiting to release it the right way," O'Malley added. "It will be – I think it'll be a big deal, it'll be massive and it will hurt someone's business and rightfully so. So I'm gonna put it out there the right way – I gotta talk to my legal team and make sure we're doing everything right. But yeah, MMA managers are so bad. It's horrible, it's embarrassing."