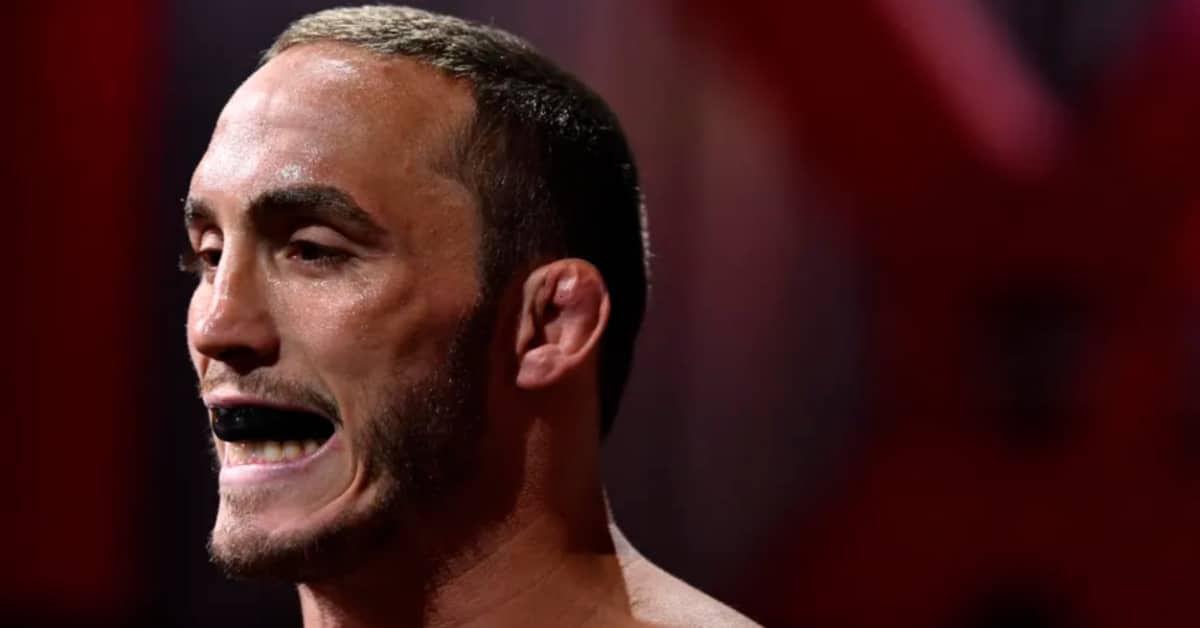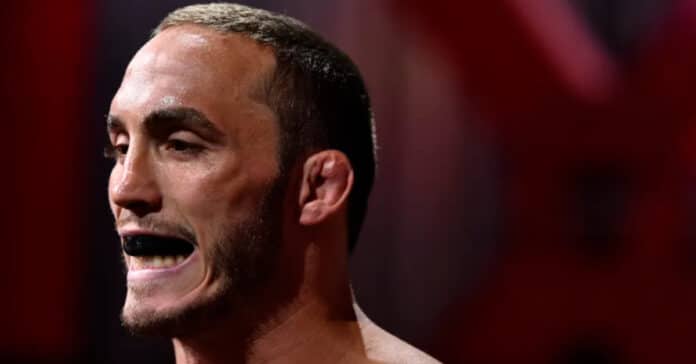 Mandatory Credit: Jeff Bottari – Zuffa LLC
UFC welterweight veteran, Anthony Rocco Martin is reportedly facing an arrest charge in relation to an incident at a Florida residence back in December of last year, in which he is alleged to have threatened responding law enforcement officers.
Martin, 33, competed under the banner of the UFC from 2014 until 2020, amassing a 9-6 promotional record from 14 fights during his six year tenure with the Dana White-led organization.
According to an initial report from MMA Fighting, Martin, a native of Palos Heights, Illinois, Martin was arrested on a misdemeanour assault charge on December 21. last in Bonita Springs, Florida by responding Lee County Sheriffs, who were responding to a residence following a dropped emergency services call. 
Responding to the residence, law enforcement officers found a female sitting in a black Ford Expedition, crying, who "just wanted to leave" the residence according to Anthony Rocco Martin's arrest report. 
Encountering Martin – who was allegedly inebriated during the incident, is alleged to have told responding officers to "get off my f*cking property now." Informing Martin of their response to the dropped 911 call, Anthony Rocco Martin is alleged to have said "I don't care, and if you touch me I will kick your ass." As well as saying, "I hate cops, and you can suck my d*ck." 
Handcuffed by a police deputy, Martin is alleged to have made menacing gestures toward responding officers, as well as saying, "you think you're a bad man, if you take me out of these cuffs, I will kick your ass." 
Booked into jail as a "combative subject", Martin's experience as a professional mixed martial arts fighter was "discovered later" as per the police report. 
Martin is set to appear in Lee County court on February 22. next for his initial hearing, after he was released from jail on December 22. after posting bond of $5,000. He was presented a no-contact order on January 9. last – pleading now guilty to the misdemeanor charge brought against him. 
Anthony Rocco Martin last competed in the UFC back in June 2020
Last competing under the UFC banner in June 2020 at UFC 250, Martin suffered a unanimous decision loss to Neil Magny at the welterweight limit. 
Making a middleweight division debut at a CES MMA event back in May of last year, Martin submitted Tim Bazer with a second round D'Arce choke submission.