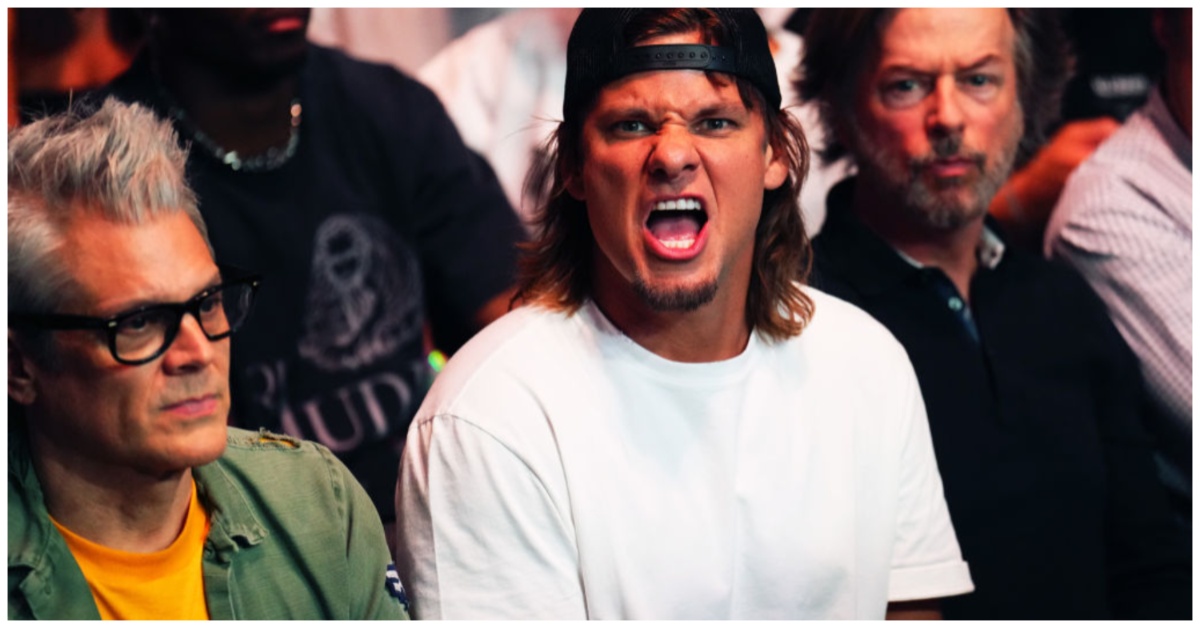 Comedian Theo Von was enjoying everything that UFC 291 had to offer this past weekend. 
The UFC has quickly began to attract some of the biggest celebrities in the world to their events. The very biggest shows can entice a long list of A-listers', such as Donald Trump, Justin Bieber and Shaquille O'Neal 
This past Saturday was was no different as the big screen would cut to several members of the Utah Jazz, Johnny Knoxville and comedians David Spade and Theo Von. 
Von has had many fighters on his podcast and has attended several events before. The 43-year-old is also friends with one half of UFC 291's main event, Dustin Poirier, and has sat cage side for some of his fellow Louisianian's past fights. Clips circulated following the event of Von talking with the UFC's ring card girls.
Theo Von at UFC 291
UFC 291 recap
Saturdays pay-per-view certainly delivered on entertainment value, with only two fights on the entire card going to decision. On the prelims, Roman Kopylov foreshadowed the nights finale as he landed a brutal head kick that would knockout his opponent, Claudio Ribeiro. 
Kicking off the main event, Kevin Holland made quick work of the experienced, a higher ranked, Michael Chiesa  – catching his counterpart in adarce choke. In a somewhat depressing time, Bobby Green submitted fan favorite, and unfortunately over the hill, Tony Ferguson. 
It was then Derrick Lewis' turn to add to his highlight reel, landing a flying knee in the opening seconds before following it up with heavy ground and pound – ultimately securing a KO win in just over 30 seconds.
In the co-main, Alex Pereira overcame early trouble in the grappling department to win a hard fought decision with over Jan Blachowicz in his light-heavyweight debut. 
The main event saw Poirier and Gaethje square off in a rematch five years in the making. After a competitive first round, Gaethje would land a critical head kick in just a minute into the second round that saw him knock Poirier out cold. 
What was your favourite moment at UFC 291?