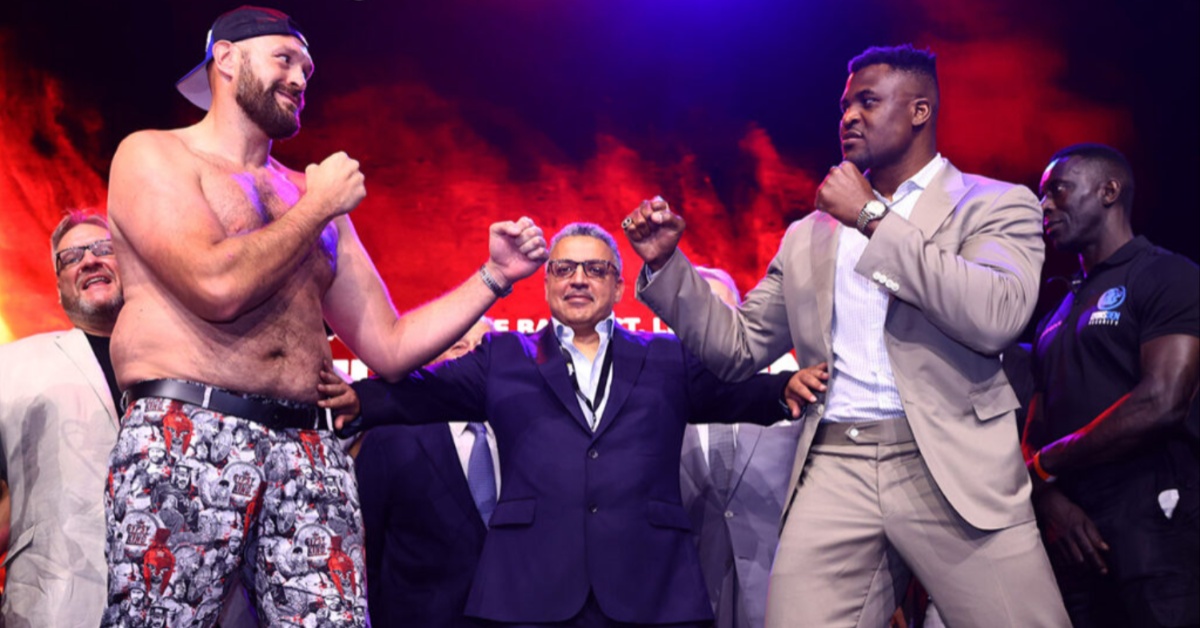 Slated to make his own boxing return next month in Saudi Arabia, undisputed WBC heavyweight kingpin, Tyson Fury claims Francis Ngannou is set to make a cool $10,000,000 for his efforts in his first foray inside the squared circle, following his January departure from the UFC.
Fury, the incumbent WBC heavyweight champion, is slated to fight Cameroonian knockout artist, Ngannou next month in Riyadh, Saudi Arabia – atop a pay-per-view card in the Middle East, with the duo competing over the course of 10 professional rounds.
Without his WBC title on the line, Morecambe native, Fury has been sidelined since last December, defending his crown on that occasion with a third career win over challenger, Derek Chisora in a London main event.
Tyson Fury claims Francis Ngannou is making a significant "bag" in their October fight
And drawing Batié striker, Ngannou in October, Fury, who appeared to defend the former UFC heavyweight champion's decision to depart the Dana White-led banner, claimed the veteran knockout artis would make well in excess of seven figures in his professional boxing debut.
"Everyone said he (Francis Ngannou) was an idiot for walking away from the UFC, and now all of a sudden, he's a genius, isn't he?" Tyson Fury told assembled media at a pre-fight press conference. "(The) guy's about to make $10,000,000. Come on. Egg in their face. Francis is about to make that bag. Rich." 
Sidelined from any combat sports competition since January of last year, Ngannou most recently headlined UFC 270 against then-interim heavyweight champion, Ciryl Gane, unifying the divisional crowns in a unanimous decision win over the recent UFC Paris headliner. 
Expected to make his mixed martial arts return in the opening quarter of next year, Ngannou put pen to paper on a lucrative multi-year deal with the PFL (Professional Fighters League) earlier this annum to boot. 
Who wins next month; Tyson Fury or Francis Ngannou?