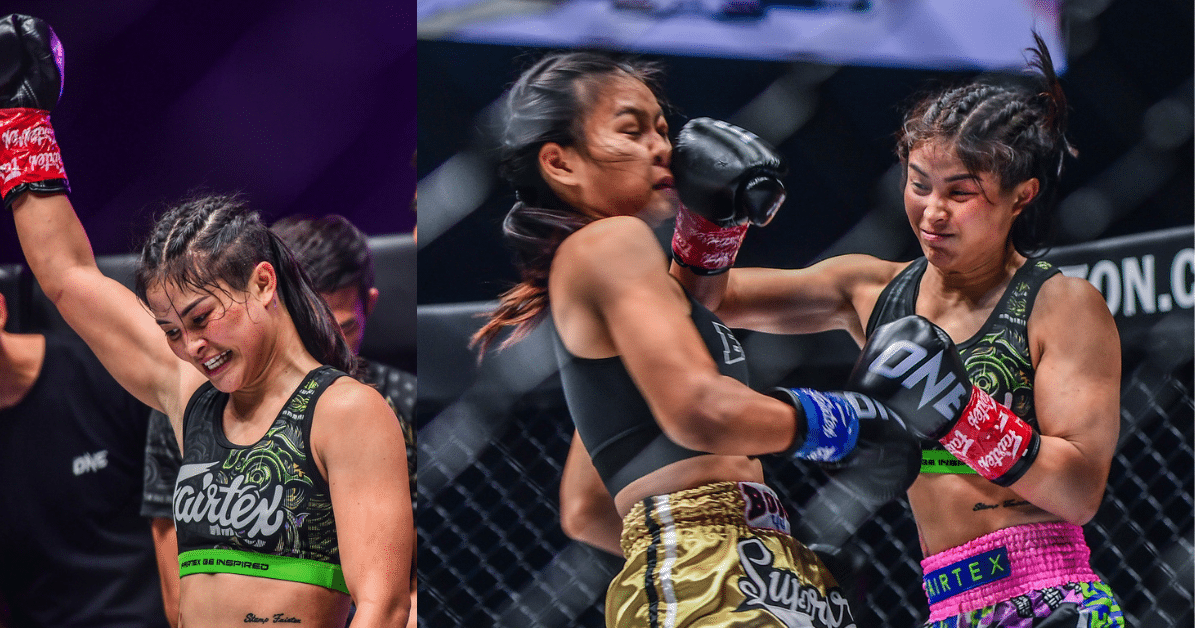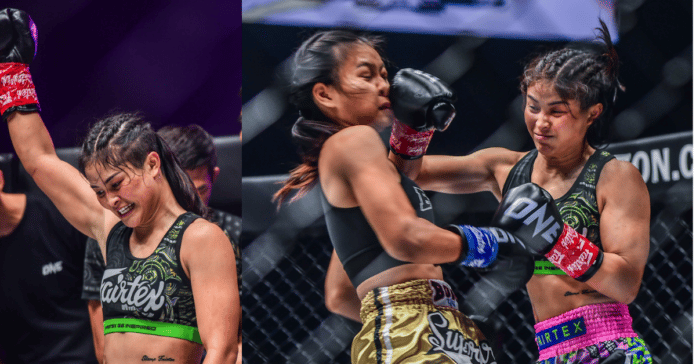 Photo Credit: ONE Championship
ONE Championship superstar Stamp Fairtex has had a whirlwind of a week leading up to her fight at ONE Fight Night 6. She was originally booked against former GLORY World Champion Anissa Meksen, but reportedly due to an illness the French-Algerian fighter did not show up for the press conference or weigh-ins.
'Supergirl' Anna Jaroonsak was set to face Ekaterina Vandaryeva, but the Belarusian 'Barbie' just slightly missed weight. Due to these sudden events, ONE Championship was able to book Supergirl against Stamp Fairtex in a kickboxing fight at the last minute.
The Thai-born Stamp was able to out-point Supergirl in a closely fought match. Supergirl is a Muay Thai based fighter with a size and weight advantage over her Thai-born opponent. See below for highlights:
Stamp Fairtex earns a split decision win at ONE Fight Night 6
Stamp Fairtex is a threat in three sports. Before she was even 23 years old, she captured world titles in ONE Championship in both Kickboxing and Muay Thai. As she switched her focus to MMA, she was able to earn a Grand Prix world title by way of submission in the finals. This would earn her the top contender position against atomweight queen Angela Lee. Despite the back-and-forth fight, Stamp was stopped via submission in her world title attempt.
Earning ONE gold in MMA, Kickboxing, and Muay Thai is still very much in the plans for Stamp. While in an interview with Tim Wheaton, she mapped out her future plans. She said:
"In five years I think I'd still be around. Hopefully, I'll be having three of my titles, and also I'll be defending the titles. And also in 10 years, I would be 35 so two ways – either I'll be a trainer in another country, or I'll just do some gardening and not really be into martial arts."