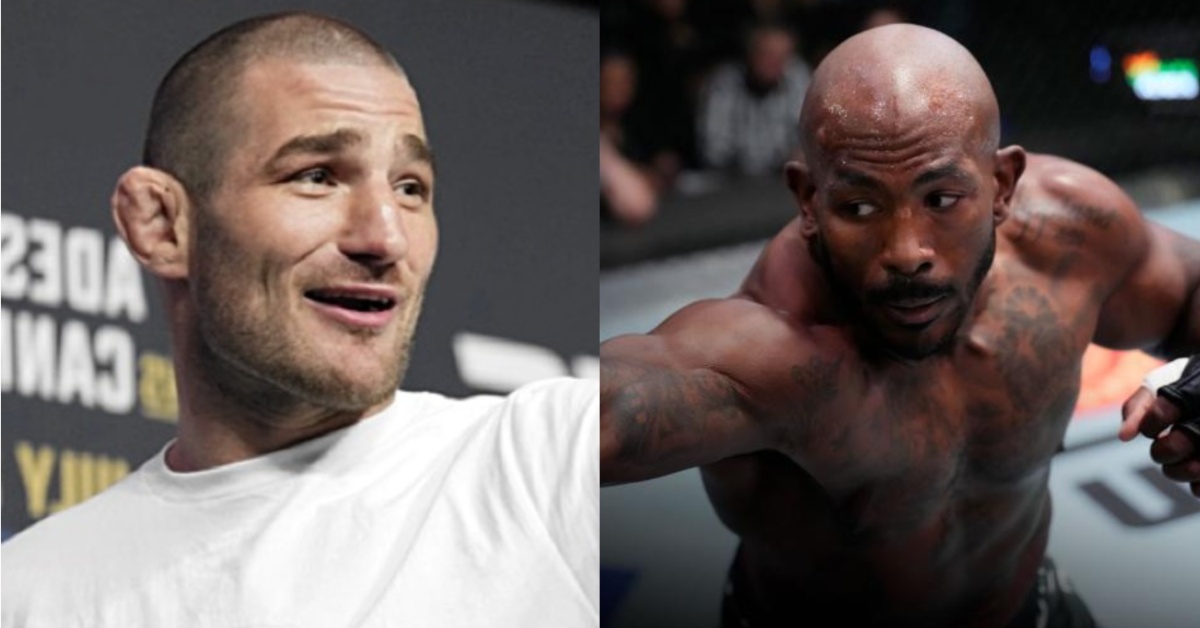 Khalil Rountree has zero interest in paying outspoken middleweight contender Sean Strickland any attention. In fact, Rountree refuses to even acknowledge the impending 185-pound title challenger's existence.
On Saturday night, Khalil Rountree extended his win streak to four with a nasty first-round knockout against Chris Daukaus at UFC Vegas 78. The California native moved to 8-5 inside the Octagon and took another big step toward breaking into the light heavyweight division's top ten. Following the bout, Rountree spoke with members of the media, but it was made abundantly clear that one particular subject was off-limits.
Asked about his rivalry with the always controversial Sean Strickland, Khalil Roundtree was quick to quell the conversation, suggesting that he has no idea who 'Tarzan' even is.
"I don't even know who that is, dude," Rountree said. "You guys keep asking me about this name. I don't even know this person."
In 2022, Strickland targeted Khalil Rountree after the budding 205-pound contender delivered an emotional post-fight speech regarding his struggles with mental health. Strickland immediately directed his aim at Rountree, calling him a "PC beta male" and a "special needs" person. Rountree refused to engage and instead took the high road, hoping that Strickland would one day "learn to be a better person."
With Sean Strickland gearing up for a high-profile world title fight against Israel Adesanya at UFC 293 in September, it's understandable why members of the media are quick to bring up the embattled middleweight scrapper whenever the opportunity presents itself, but clearly, Roundtree was not having it.
Sean Strickland Accuses Khalil Rountree of Being in a Cult
As expected, it didn't take long for Sean Strickland to respond in his own unique way. Taking to Instagram, 'Tarzan' accused Khalil Rountree of being in a cult. Specifically the ChoiceCenter Leadership University, an organization that offers "adult and teen personal development and leadership courses using experiential learning to elevate Emotional Intelligence (EQ)."
"When your level 100 @choicecenter tells you not to talk, you listen…," Strickland wrote in response to Roundtree's post-fight snub on Saturday night.
Strickland also attempted to start a #FreeRoundtree hashtag while doubling down on his claim that the ChoiceCenter Leadership University is a glorified cult. "You guys I'm not messing with you @choicecenter is a cult. We gotta rescue Roundtree," he added.