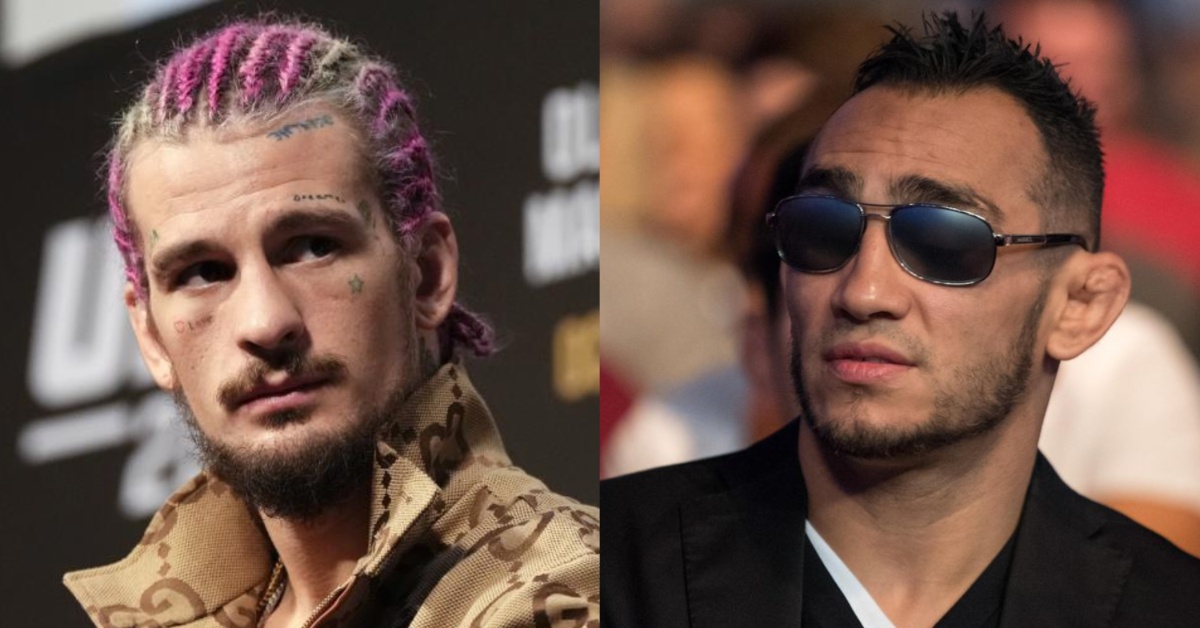 Sean O'Malley isn't ready to close the book on Tony Ferguson's mixed martial arts career just yet.
El Cucuy' hasn't seen his hand raised since a 2019 TKO against UFC Hall of Famer Donald 'Cowboy' Cerrone. Over the last four years, Ferguson has fallen six straight times, including a third-round submission defeat at the hands of Bobby Green at UFC 291. He is now one loss shy of the record currently held by avid dinosaur denier BJ Penn.
At this point, even Tony Ferguson's most loyal fans are calling for the former interim champion to call it quits, but there is one man that wants to see him give it one more go before throwing in the towel on his 15-year career.
"Tony Ferguson is on a six-fight losing streak," O'Malley said during a recent episode of the TimboSugarShow on YouTube. "Tony was eating them until he was sleeping on them… I say give him one more. Yeah, for sure. I don't want to count him out… Listen to who he lost to; [Justin] Gaethje, Charles Oliveira, Beneil Dariush, Michael Chandler, Nate Diaz, Bobby Green. He's not losing to f*cking turds."
Tony Ferguson Accused Bobby Green of Intentional Eye Poke
To O'Malley's point, Tony Ferguson has faced a veritable who's who of combat sports killers. Perhaps it's time for 'El Cucuy' to mix it up with some up-and-comers in the sport. A win or two outside of the top ten could do wonders for Ferguson's confidence inside the cage. And even if he comes up short, you're left with a couple of young guns that have a notable name on their hit list.
Unfortunately, Ferguson was less than graceful following his latest defeat.
During his bout with Bobby Green on Saturday night, Tony Ferguson suffered an eye poke early on. It's an occurrence that sadly happens from time to time in mixed martial arts, but 'El Cucuy' was quick to suggest that the infraction was deliberate following the bout.
"Bobby knew the direction of the fight & I believe he knew what he was doing when he poked my eye. He has a big History of moves like this. It significantly impaired my vision, making it difficult to see clearly out of my eye," Ferguson wrote on social media.
Green addressed the accusations during a recent appearance on The MMA Hour with Ariel Helwani, which you can see below:
Do you believe Bobby Green intentionally poked Tony Ferguson in the eye or is this nothing more than 'El Cucuy' making excuses after another tough loss inside the Octagon?