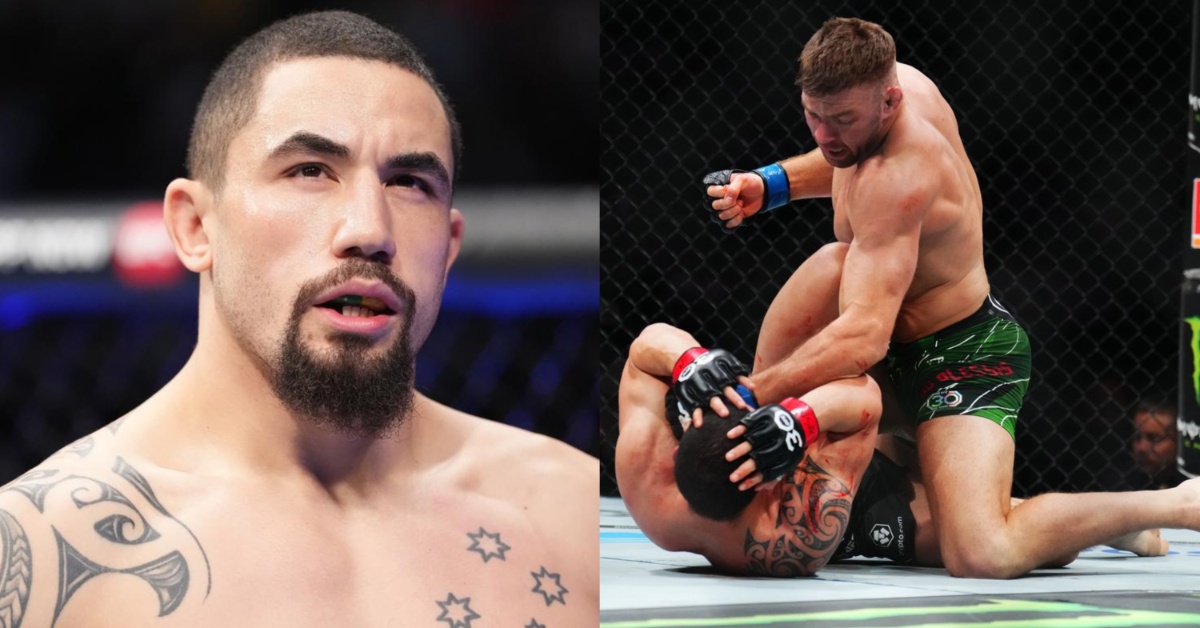 Robert Whittaker places 100% of the blame for his loss to Dricus Du Plessis squarely on his shoulders.
'The Reaper' stepped into UFC 290 earlier this month as a three-to-one favorite against streaking middleweight contender Dricus Du Plessis. None of that mattered to 'Stillknocks,' who delivered a star-making performance against the former 185-pound king, finishing Whittaker with a flurry of strikes in the second round to secure himself as the No. 1 ranked contender and next man in line for a shot at reigning champion Israel Adesanya.
Appearing on the MMArcade Podcast, Robert Whittaker suggested that he had beaten himself inside the Octagon that night, neglecting to utilize any of the training he tirelessly put himself through in the months leading up to his middleweight clash with Du Plessis.
"The hardest part about the loss is just that I know I can do better," Whittaker said. "I beat myself, in a funny sense. It's not performing… It's never fear of my opponent or fear of getting beaten up, fear of getting hurt. It's fear of failing to perform. It's fear of going out there and not doing what you trained for the last four months, four hours a day in the gym, seven days a week. Then to go in there and do none of it.
"That's kind of where I'm sitting, what I'm upset about. I put months and months and months of work into the fight, working things with my different coaches… and I went out there and did absolutely none of it," Whittaker continued. "Not only did I lose, I didn't do anything I worked on. I've only got myself to hold the blame on. And this isn't taking anything away from Dricus, because Dricus, he trained, he showed up ready to fight, and he fought… I didn't" (h/t MMA News).
Fortunately, the setback does not appear to have hurt Robert Whittaker's motivation. In fact, 'The Reaper' is already plotting a potential return to the Octagon before the end of the year with hopes of righting the ship and getting himself back into title contention.
Robert Whittaker is 4-2 in his last six bouts but has lost two of his last three. He is still ranked No. 3 in the division, meaning one more big win could still put him in line for another shot at 'The Last Stylebender.'