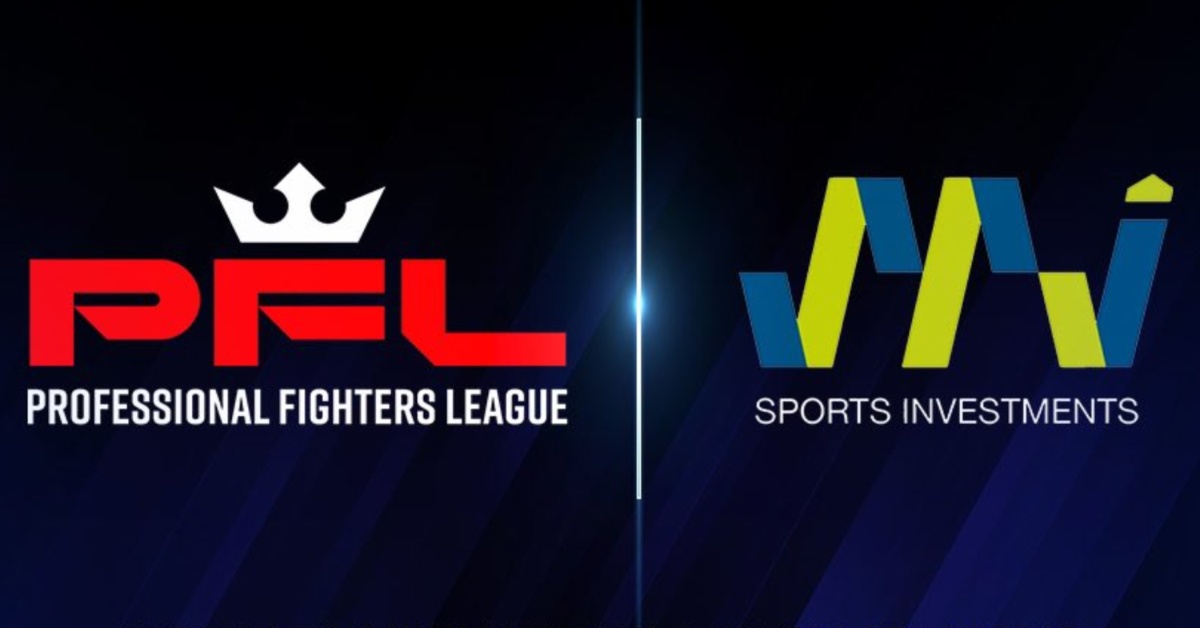 After pumping money into both golf and football, Saudi Arabia is getting into the mixed martial arts business with the PFL.
SRJ Sports Investments, a vehicle spawned by Saudi Arabia's Public Investment Fund, has purchased a "minority ownership stake" in the Professional Fighters League per a report from Bloody Elbow. The PFL deal is worth an estimated $100 million, but Saudi Arabia's PIF is also said to be investing in an expansion into the Middle East and North Africa. PFL MENA is slated to debut in the second quarter of 2024 and will lead the way for future expansions, establishing a "Champions League of MMA" by 2026.
The investment couldn't come at a better time for the PFL as the promotion continues to expand, signing new and undeniably expensive talent i.e. Francis Ngannou, whilst kickstarting its first global expansion in Europe.
"There is no better global investor with industrial-strength capital [than PIF] to help us achieve our global vision," Donn Davis, PFL co-founder and chairman, said in a phone interview with Sportico's Kurt Badenhausen. "With this capital, we now have what we need to realize our vision to start the next chapter, become not just No. 2, but the potential co-leader in MMA."
The PFL is Saudi Arabia's Latest Investment in the World of Sports
This is just the latest in a series of moves that have put the Saudi government at the forefront of global sports. PIF currently holds an 80% stake in Premier League team Newcastle United and was the driving force behind LIV Golf, a PGA competitor that seemingly split the sport in two until opting to join forces in a merger that is still being worked out.
The Saudi wealth fund has also invested in the WWE, F-1, professional boxing, and is rumored to be chasing an investment of some sort with the National Football League.
"SRJ is shaping a new age of sports in Saudi Arabia and accelerating the growth of the domestic sports economy," said SRJ chairman Bander Bin Mogren, who has served as PIF's COO since 2016. "This investment aims to nurture the local and regional talent pool in martial arts. Right now, PFL has the broadest distribution of any MMA league. Most UFC fights are either on pay-per-view or ESPN Plus, so PFL has the broadest distribution; fans can see us all around the world the most easily. And more and more great fighters are willing to come over to the PFL to show their talents.
"So I think what you've seen is the product get better and better and better and you've seen the fans watch it more and more and more. And I think the expanded distribution is just a way to tell the fighters 'Come on over to the PFL and show what you can do,' and to tell the fans 'Check out this product, it's super exciting, and probably better than what you're watching now."
…"PFL is a global sports league. Those 300 million MMA fans, 80 percent of those are outside the United States. So unlike a lot of the sports leagues that focus on the United States, MMA is truly global. The only three sports that are viewed in 150 countries are soccer, basketball, and MMA. So the PFL is truly building a global league, and the international audience is as important as the U.S. audience" (h/t Awful Announcing).