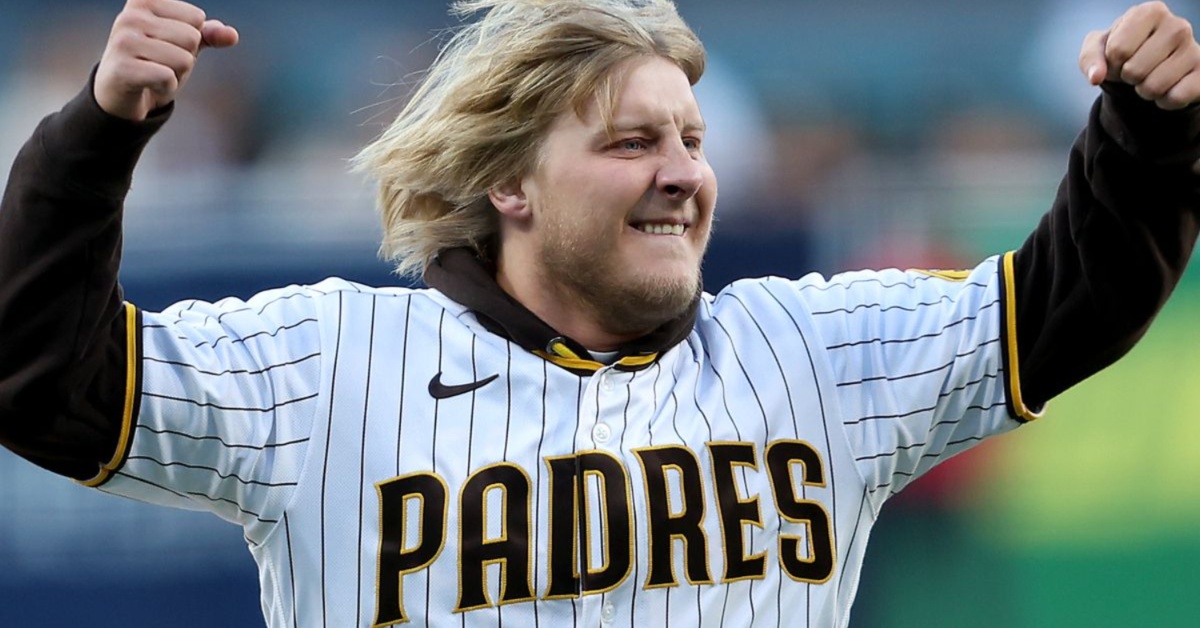 UFC lightweight Paddy Pimblett gibves encouraging statement regarding weigh issues outside of his UFC camp.
Ever since Pimblett has been known to the greater MMA community, he has become synonymous with his enormous weight gain in between fights. The 28-year-old balloons up in weight, eating fast food and deserts he can reach around the 200lb mark. Pimblett also appears to hold a lot of weight in his face, exaggerating it even more.
Paddy Pimblett determined to keep the weight down
Talking to Slothboxx, Pimblett addressed his well-documented weight issues and gave an honest insight into his eating habits. 'The Baddy' would also reveal that he is more than 10lbs lower than could be expected
"As I've said before, I think I've just got an eating disorder when I'm fighting, when I'm cutting weight and dieting, then after a fight, I've got a bad eating disorder," Pimblett said. "At the minute, I'm not too bad because obviously I had surgery. I went to America and got fat again, then came back and had surgery, and after the surgery, my weight has just gradually come down. Now I'm just walking around at about [185 to 187 pounds] and I'm not really watching what I eat or nothing.
 I'm just hobbling around at that weight, which is nice. I've plateaued now finally around this weight, so hopefully I'll never go above [198 pounds] again."
While Pimblett is apathetic to those who are critical of him, but understands that his weight issues is something that is holding him back. The Scouser is committed to keeping his weight low and keep away from his '8,000' calorie diet
"It goes in one ear and out the other. They can all f*ck off," Pimblett said. "I really don't care, lad. People can say what they want about me. I'm the one, as people say, putting my life on the line and getting in the cage. So people on the outside, they don't see what we have to do to make weight. But as I've said before, I actually am going to try and keep my weight down now, so we'll see what happened. I've never actually tried to do it before."
"After every fight, I've just ballooned up and started eating like 8,000 calories a day. Now I probably won't do that."
Paddy Pimblett discuses weight issues
Who would you like to see Paddy Pimblett face next?