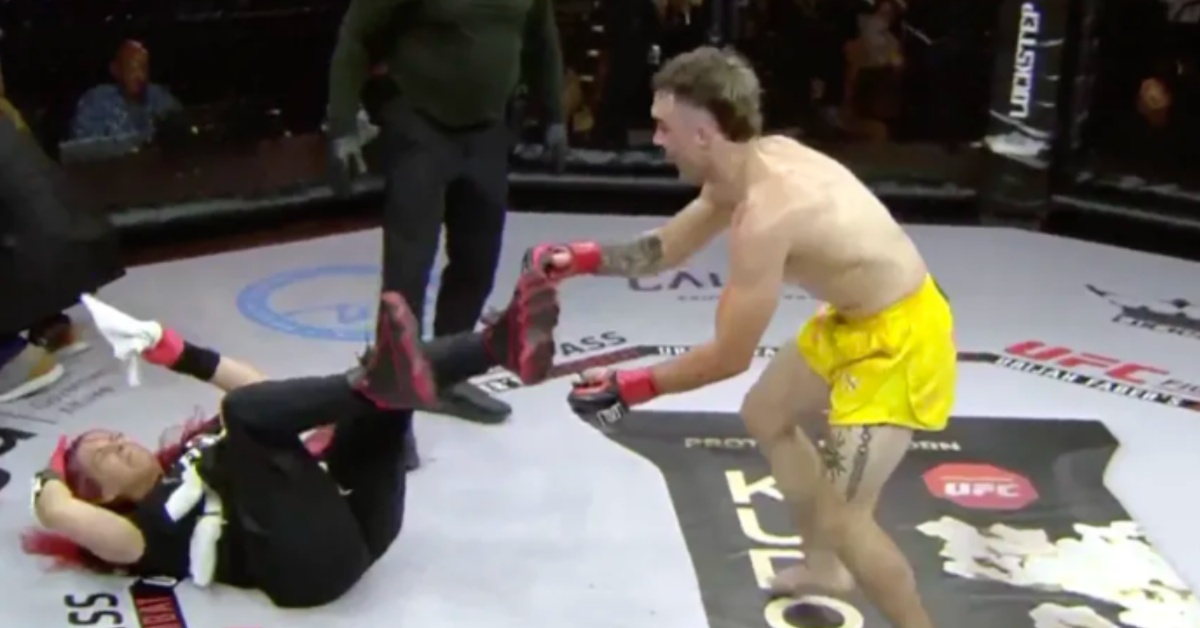 Bantamweight prospect Billy Brand scored not one, but two knockouts during his last appearance inside the cage.
On July 22, Brand returned to action at Urijah Faber's A1 Combat 12 for a clash with California native Pedro Juarez. Brand managed to score his third-straight knockout, dispatching Juarez in the third round, but most of the attention surrounded what would come next. While celebrating his victory, Brand circled around the cage without looking and body-checked cutwoman Carol Siracusa unintentionally.
Billy Brand immediately helped Siracusa back to her feet and apologized profusely. Luckily, it was nothing more than a minor collision and no real damage was done to either individual.
Aside from the somewhat embarrassing mishap, Brand had plenty to celebrate.
Bantamweight Prospect Billy Brand Moves to 4-1 with Three Straight KOs
After going 8-1 as an amateur mixed martial artist, Billy Brand made his professional debut and secured a unanimous decision win over Slade Ring under the GKO banner. He followed that up with an unfortunate loss to Payton Talbott, but since then, Brand has established himself as a legitimate prospect, landing three straight knockouts with the last two coming under the A1 Combat banner.
Things have not gone quite as well for his A1C 12 opponent, Pedro Juarez, who fell to 0-2 in his pro career.
Urijah Faber's A1 Combat will return on August 4 with an A1C welterweight title clash between Ozzie Alvarez and Jeff Creighton.