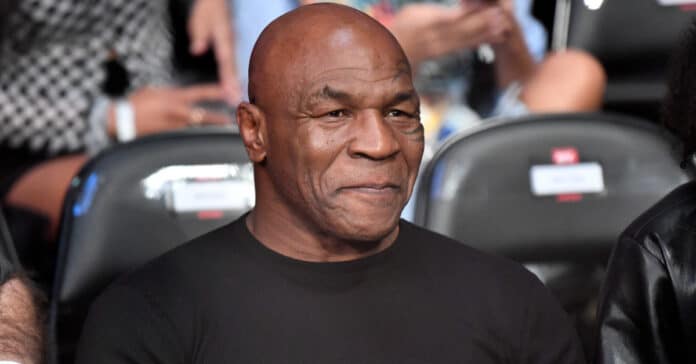 Mandatory Credit: Cooper Neil – Zuffa LLC
Content warning: The following report details descriptions of alleged rape and sexual assault. 
Former professional boxing world heavyweight champion, Mike Tyson is facing a lawsuit, after a an unidentified woman alleged he "violently raped" her after inviting her to a party in the 1990s. 
According to an initial report from Sports Illustrated, an unidentified woman is bringing a lawsuit against Mike Tyson, in relation to an alleged rape in the 1990s, under New York's Adult Survivors Act, which has been filed in the state earlier this month. 
Mike Tyson was convicted of rape in February 1992
Tyson, a boxing Hall of Fame inductee and former world heavyweight champion was previously sentenced to six years in prison after he was convicted of rape in Indianapolis back in February 1992. Tyson served three years in prison before he was released on parole. 
In an affidavit provided in the aforementioned lawsuit, the woman alleges Tyson invited her into a limousine in Albany, New York – under the pretext of an invite to a party, before he is alleged to have then kissed her, ignoring her pleas to stop, and then "violenting" raping her during the alleged incident. 
The affidavit furthermore explains how the alleged incident left the woman in question "experiencing feelings of guilt, loss or self-respect, shame, embarrassment, sadness, anger, depression, anxiety, violent tendencies, drug and alcohol addiction, and confusion." Furthermore the avvidatit explains how the woman has "been unable to maintain and/or develop healthy relationships with men or anyone in general", and has "experienced extreme emotional sufferig including but not limited to nightmares, panic attacks and flashbacks."