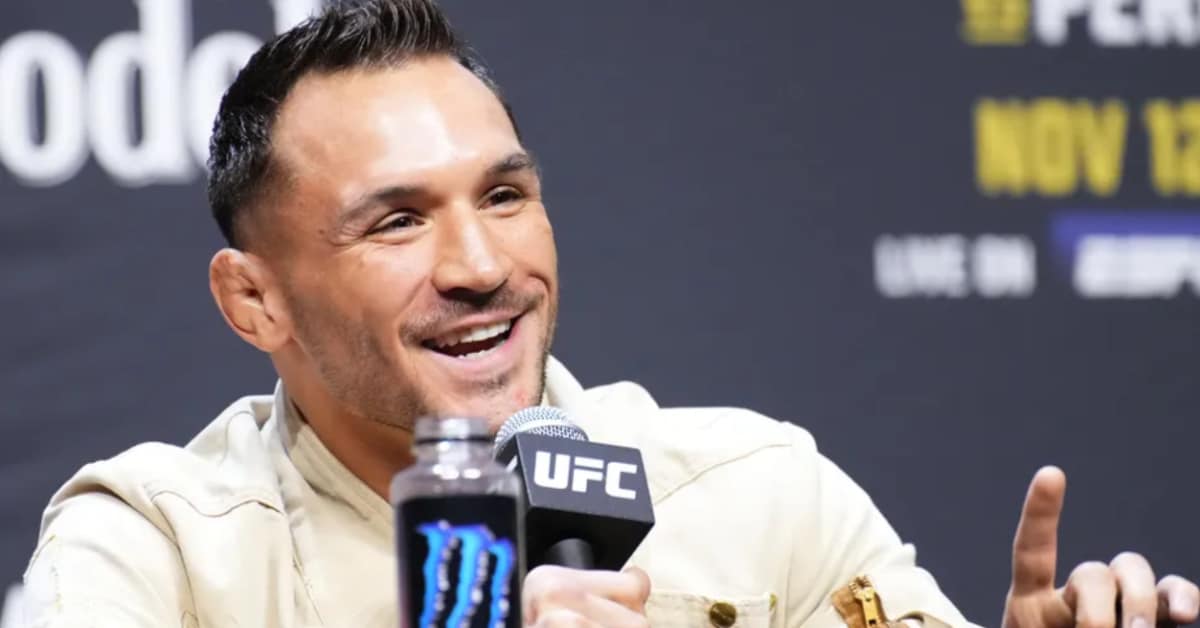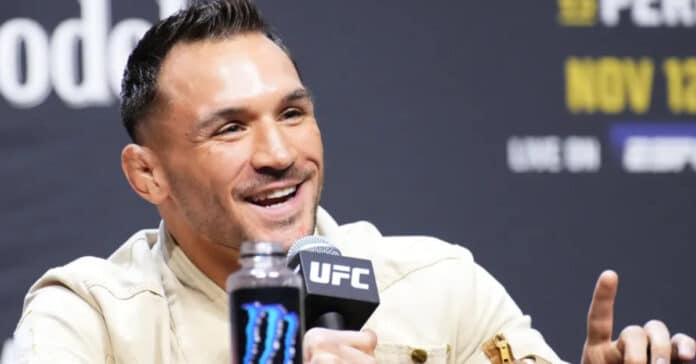 Mandatory Credit: Chris Unger – Zuffa LLC
Chomping at the bit for a lucrative showdown with former two-weight UFC champion, Conor McGregor, lightweight contender, Michael Chandler appears to have taken notice after the Dubliner claimed he had received a recent offer to return to the promotion in a coaching role on a return instalment of The Ultimate Fighter. 
McGregor, a former two-weight UFC champion, headlined UFC 264 back in July 2021 most recently against common-foe, Dustin Poirier, suffering a fractured left tibia and fibula en route to an opening round TKO loss. 
For Michael Chandler, the former three-time Bellator MMA lightweight champion also suffered his most recent loss against Poirier back in November of last year in Madison Square Garden, dropping a third round rear-naked choke defeat.
Expected to make his long-awaited UFC return later this year following a two-year hiatus, McGregor revealed recently that he had been approached about potentially coaching on The Ultimate Fighter once more – having coached on the show against Urijah Faber back in 2015.
"This is a snap from the original ultimate fighter house," Conor McGregor posted on his official Instagram account. "Where I coached vs. Urijah Faber. This photo was just before the show tho. It was right before I won my first world title beating Urijah's teammate Chad Mendes around. I then went on to coach the famous fight show straight after the fight. With a big black eye and a gash, my tricolour, and my new and first-ever UFC gold belt, I waltzed into the Notorious fight gym in Las Vegas."
"The slickest suits and shouts the show had ever seen before," Conor McGregor continued. "On top of the silverware. And I coached my team to victory. Crazy. Some journey. I have just been offered to coach this role again. I like it. It is full immersion which is needed. I see fighters lining up. I know what's ahead I been ready motherf*ckers. #StayReady." 
Michael Chandler takes note of Conor McGregor's recent comments
Reacting to McGregor's interest in making a return as a coach on The Ultimate Fighter, Missouri veteran, Chandler appeared to note his interest as serving as an opposing coach.
"Conor coaching TUF? (eyes emoji)," Michael Chandler tweeted. (H/T Middleeasy)
Conor coaching TUF?

— Michael Chandler (@MikeChandlerMMA) January 26, 2023