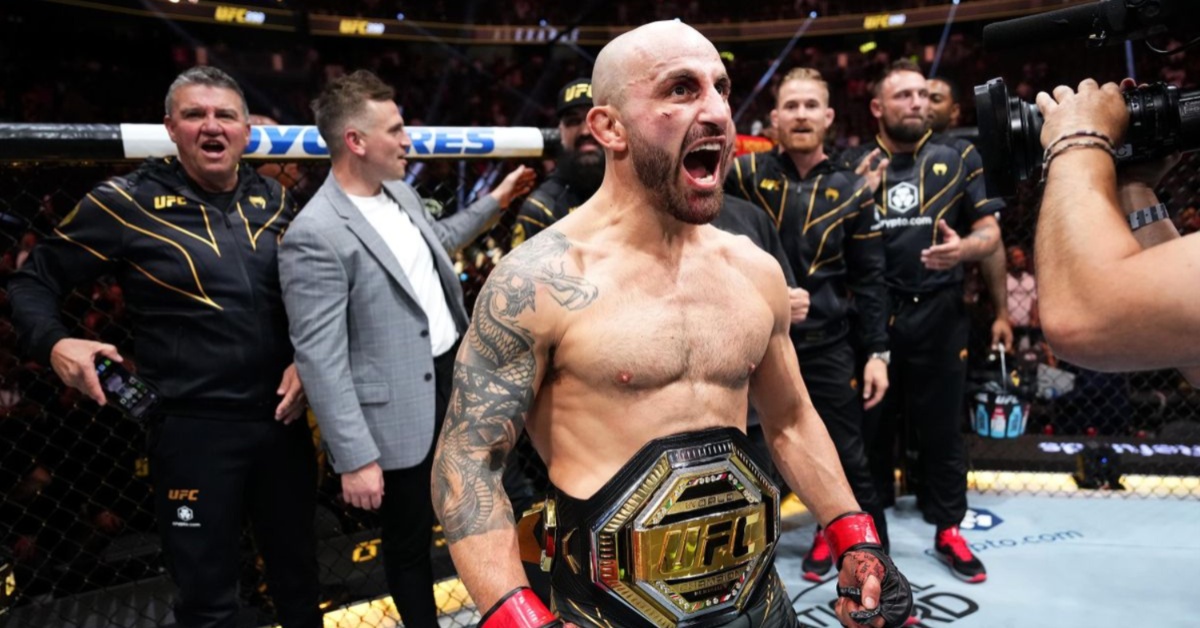 The Mayor of Alexander Volkanovski's hometown refuses to show support for the reigning of featherweight champion.
Mixed martial arts has come a long way since the 1990s, both in terms of the development of the sport, and public perceptions. Pioneers fought hard to combat the initial criticism and to even get shows put on in certain places. Now, MMA's popularity is as popular as it has ever been and continues to grow globally.
However, some people are still uneasy about the sports presence and the potential damage it can cause, harbouring views of the politicians of three decades ago.
Mayor of Alexander Volkanovski's hometown critical of MMA
Alexander Volkanovski is as good a representation of the sport as anyone. A humble, down-to-earth family man, the 34-year-old handles himself well and has never had any controversies in or out of the cage, all while being one of the best fighters in the world.
Still, though, the Mayor of his hometown, Wollongong, refused to show support to the 145lb champion. Gordon Bradbery sees Volkanovski as a bad influence who is encouraging violence rather than a successful sportsman from the local area.
"I have a responsibility as the lord mayor of the city and as a responsible human being not to endorse those things which are violent," Bradbery said speaking to ABC News. "It is against everything we stand for in our community in terms of violence and promoting violence." (H /T MMA Mania)
"It is really important that we put a message out to young people and more specifically now with brain trauma on the agenda," he continued. "What sort of endorsement is this if I put that nomination forward when his profile is supporting an activity like that?"
What did you think about Gordon Bradbery's comments on Alexander Volkanovski and MMA?