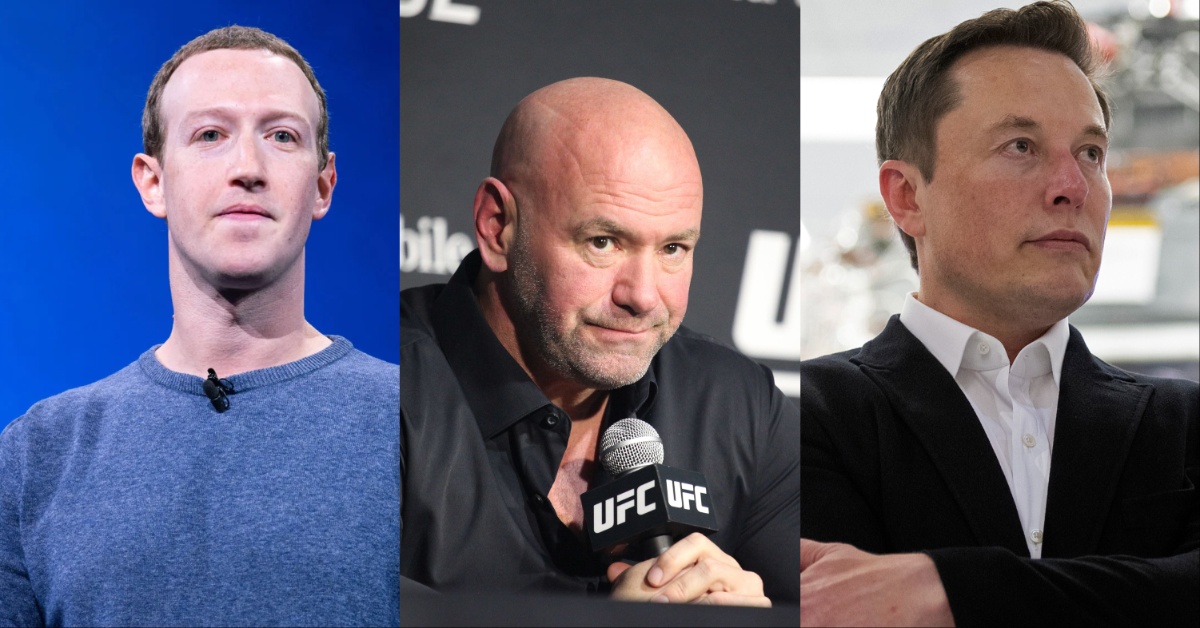 As more days pass, the possibility of a Mark Zuckerberg Vs. Elon Musk's MMA bout seems more likely. However, the question remains: where would be a fitting venue for such a historic event?
Mark Zuckerberg is the CEO of Meta, while Musk owns the social media platform 'X', in addition to owning SpaceX and Tesla. 
The pair have been going tit for tat on social media for a while now expressing a desire to go toe to toe with one another, ever since Mark Zuckerberg's interest in MMA hit the internet.
UFC President Dana White instantly expressed his interest in promoting the fight and has even made merchandise to promote more hype around the prospect of the fight. 
Regardless his tactics have worked, as it seems like the two billionaires have had no trouble agreeing to fight it's just the logistics to figure out.
White has even told Mike Tyson this week that he had spoken to Gennaro Sangiuliano's team about holding the event in Rome's Colosseum. 
Mark Zuckerberg Vs. Elon Musk at the Colosseum?
Both Zuckerberg and Musk mentioned the Colosseum in Rome as a potential location, despite there not being a recorded 'fight' there since 400 AD. 
However, Dana White has said he has already made the inquiries and spoken to Italy's culture minister about the prospect of staging a cage fight between Zuckerberg and Musk within the Colosseum. 
"It's real, it's real, they do wanna fight. We were literally talking about the Colosseum for that fight," White said. 
"I actually did have a meeting with the minister of culture's team in Italy to actually have that fight in the Colosseum, if it would happen… It would be MMA. We're talking. No steroids, no steroids allowed; these guys would be drug tested. Zuckerberg takes this s*** very seriously. He is a huge UFC fan, he trains. He's an MMA fan, I should say. Elon grew up doing judo, he's a legit judo guy."
Dana White believes if he was able to get everything over the line this would be the biggest combat sports event of all time, estimating that it would make over $1 billion in revenue.
"This is one of those fights that, if we did do that, I would build a killer undercard with tons of great fights and them in the main event. But think about how big that fight is! Two of the richest, most powerful guys in the f***ing world are gonna fight on the biggest stage ever."
White continued: "Everybody would [pay for it]! Who doesn't wanna see that fight? That's the kind of fight your grandmother would watch. [Donald] Trump would have to fight [Vladimir] Putin for a fight to be bigger than that."
Who would leave with their hands raised, Mark Zuckerberg or Elon Musk?