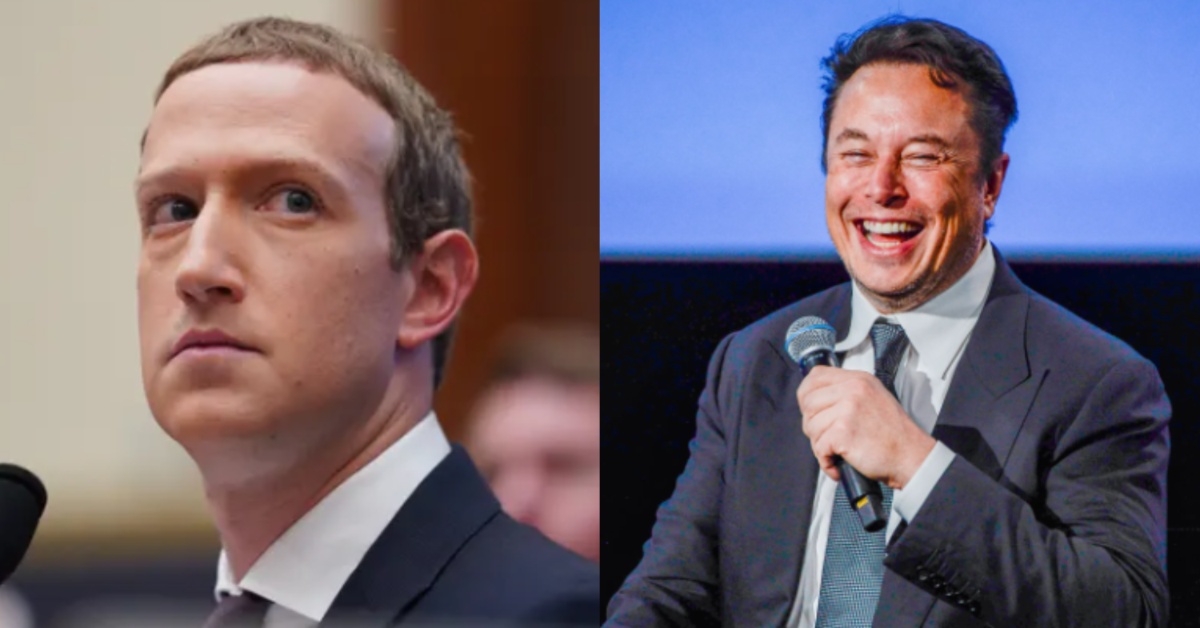 Mark Zuckerberg was quick put out the fire Elon Musk started on his recently-rebranded platform, X, on Friday.
The Titan of Tesla made waves in the mixed martial arts community when he dropped some interesting details regarding his proposed scrap with fellow tech guru Mark Zuckerberg. Musk claimed that he had spoken to the Prime Minister of Italy to secure an "epic location" for the social media smackdown and that their individual foundations would promote the event. Musk also made it a point to add that the UFC would not be involved.
The reveal drew comments from some of combat sports' most notable names, including Conor McGregor and Jake Paul. But as it turns out, Musk may have been blowing a little bit of smoke.
The fight will be managed by my and Zuck's foundations (not UFC).

Livestream will be on this platform and Meta. Everything in camera frame will be ancient Rome, so nothing modern at all.

I spoke to the PM of Italy and Minister of Culture. They have agreed on an epic location.

— Elon Musk (@elonmusk) August 11, 2023
Mark Zuckerberg Wants UFC or ONE Championship Involved in Musk Fight Promotion
Responding to Musk's claims, Mark Zuckerberg debunked pretty much everything, revealing that he has not agreed to any of the details that Musk dropped on his platform.
"I love this sport and I've been ready to fight since the day Elon challenged me," Zuckerberg wrote. "If he ever agrees on an actual date, you'll hear it from me. Until then, please assume anything he says has not been agreed on."
Zuckerberg also addressed the suggestion that the UFC will not be involved in promoting the history-making matchup, adding that bringing the UFC or ONE Championship into the mix would only serve to promote the fight and bring some of MMA's biggest names to the forefront.
"Not holding my breath for Elon, but I'll share details on my next fight when I'm ready," Zuckerberg added. "When I compete, I want to do it in a way that puts a spotlight on the elite athletes at the top of the game. You do that by working with professional orgs like the UFC or ONE to pull this off well and create a great card."
"When I compete, I want to do it in a way that puts the spotlight on the elite athletes and at the top of the game. You do that by working with professional orgs like the UFC or One."

Mark Zuckerberg plans to compete in MMA with or without Elon Musk and work with the UFC and… pic.twitter.com/SFmHfdccvh

— MMA UNCENSORED (@MMAUNCENSORED1) August 11, 2023
While Elon Musk's initial challenge to Mark Zuckerberg got the attention of their social media followers, things didn't truly blow up until UFC President Dana White suggested that both men were 100% serious about stepping inside the cage for a clash. Removing the UFC's massive marketing machine from one of the biggest fights in the history of combat sports would undoubtedly be a mistake.
It is also commendable that Mark Zuckerberg wants to use this as an opportunity to promote both the sport and its competitors. A clear sign that 'The Zuck' genuinely appreciates the sport of mixed martial arts and those who dedicate their lives to it.