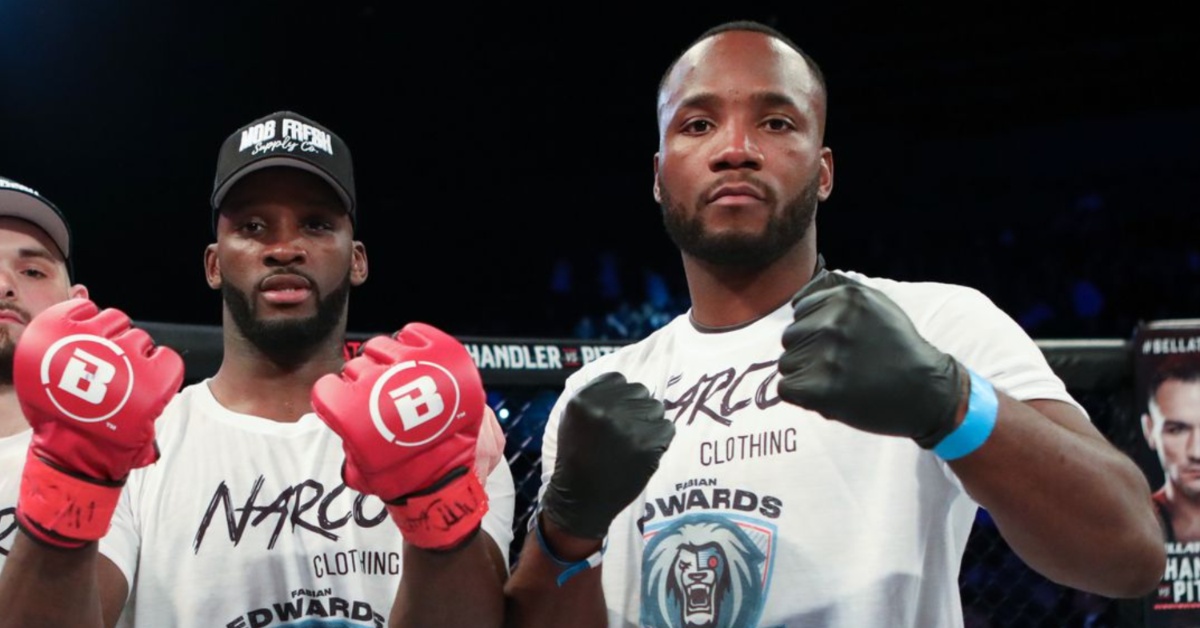 It's been more than six months since Leon Edwards successfully defended the welterweight world title against ex-champion Kamaru Usman at UFC 286.
Not long after Edwards had dispatched the 'Nigerian Nightmare' in their trilogy bout, UFC CEO Dana White revealed that outspoken division standout Colby Covington would be the next man to challenge 'Rocky' for the 170-pound crown. Half a year later, the bout still has not happened nor has it even been announced. Covington has been plenty talkative, placing most of the blame on Leon Edwards for the delay, but the champ's brother offered some insight into why we've gotten no official word regarding the welterweight title tilt.
In a recent interview with The Daily Star, Leon Edwards' brother, Fabian Edwards, revealed that much of the delay is due to negotiations, including where the fight will take place.
"Fans keep asking but he's ready to go, he's ready to get in there it's just about the negotiations," Fabian Edwards said. "It's about location and so many things. At the moment the focus is on me, and I'm in the cage but he's training and ready. It's great having him there if we need to lean on each other, having a champion that's been there and done it."
Leon Edwards May Not Be the Only World Champion in the Family Come Bellator 299
While Leon Edwards is still trying to work out the details surrounding his next title defense, Fabian Edwards will look to claim his first championship as he steps into the main event spotlight at Bellator 299 on September 23. 'The Assassin' is set to square off with the promotion's reigning middleweight titleholder Johnny Eblen when the promotion returns to Dublin.
Fabian Edwards goes into the bout riding an impressive three-fight win streak, scoring wins over Lyoto Machida, Charlie Ward, and Gegard Mousasi.
Perhaps once 'The Assassin' handles his business in the Emerald Isle, his UFC title-toting brother will be ready to book his own highly anticipated return to the Octagon.