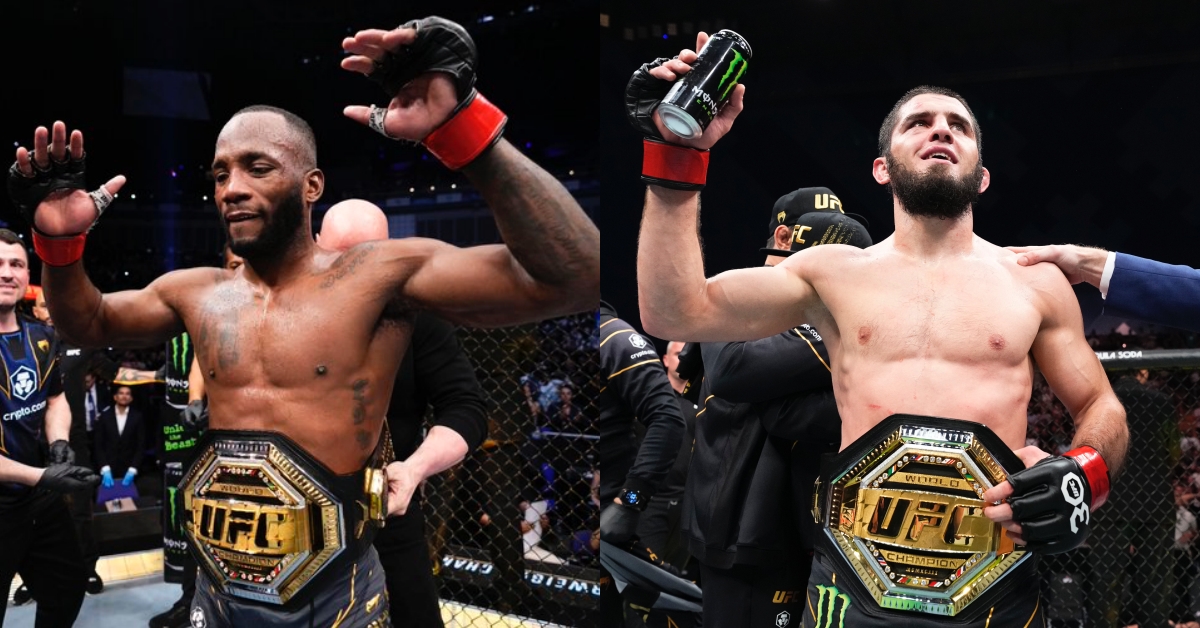 Linked in recent weeks with a future welterweight title fight against lightweight kingpin, Islam Makhachev, Leon Edwards has been backed to pose a massive threat to the Russian by former division contender, Ben Askren.
Edwards, the current undisputed welterweight champion, has been sidelined from the Octagon since he headlined UFC 286 back in March in London, turning in his second career win over former pound-for-pound number one, Kamaru Usman in the pair's title trilogy rubber match.
The Birmingham native had been called out by Makhachev for a welterweight title fight at UFC 294 in October in Abu Dhabi, UAE, however, the latter has since booked a lightweight title defense against Charles Oliveira in a championship re-run on the Middle East card.
Leon Edwards, who has yet to book his own Octagon return, has been linked with a comeback in the co-main event of UFC 295 in November, in a title fight against former interim champion, Colby Covington at Madison Square Garden.
Ben Askren picks Leon Edwards to topple Islam Makhachev
However, according to former ONE Championship and Bellator MMA gold holder, Askren, Edwards' ability would pose a massive problem for Makhachev – with the former going as far as claiming the welterweight titleholder would likely defeat the Russian in they fought.
"Man, Leon Edwards, he's gotten so much better," Ben Askren said on an episode of Funky & The Champ. "I've been really impressed by him. I think it's a really tough fight for (Islam) Makhachev. It really is. He (Edwards) can stuff takedowns, he can battle, strike really clean. Yes, it's a good fight, I'm in."
"I'd probably pick Leon, honestly," Askren explained. "After the last (Kamaru) Usman fight, I mean, you could just see even from two Usman fights ago, he did such a better job of like, battling in the wrestling position and dictating it to be more of a striking fight. If you could do that against Usman… He's just bigger and stronger (than Makhachev). If Usman couldn't push him aroun, I have a hard time thinking Makhachev is going to." (Transcribed by MMA News)