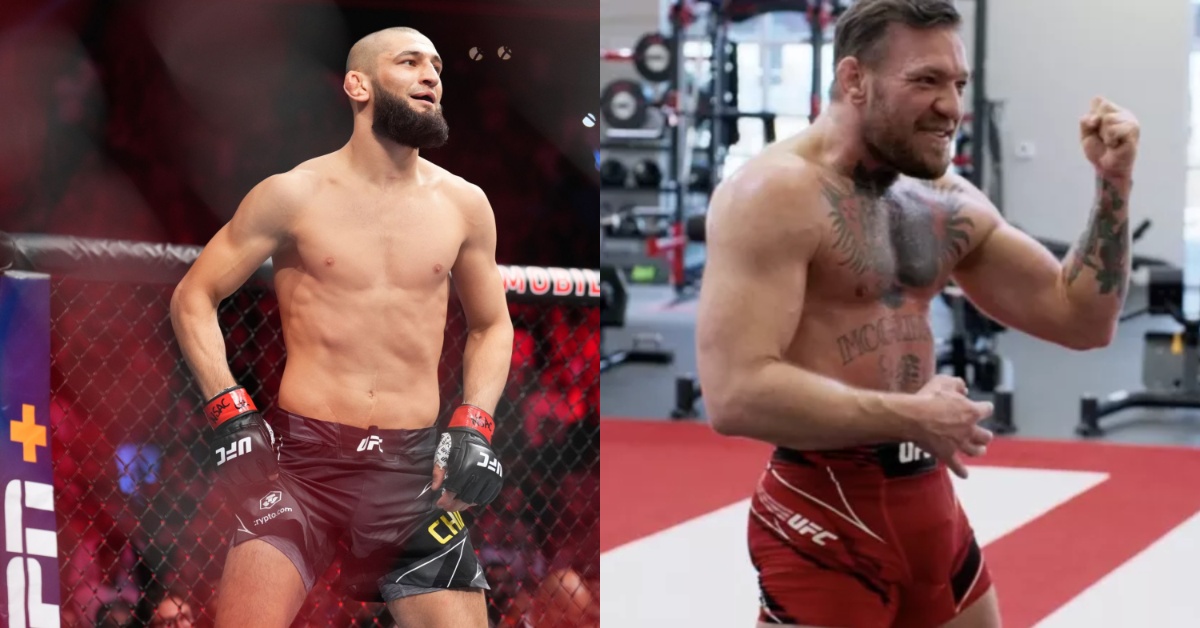 Khamzat Chimaev pokes fun at Conor McGregor's drinking habits in his latest social media post
Chimaev has certainly not made many friends during his UFC career, calling out numerous opponents across multiple weight classes. 
One of those is superstar, McGregor, who Chimaev once claimed he travelled to Ireland to confront. After comments about his home county of Chechnya, Chimaev claimed that he had flown to Dublin to 'beat up' McGregor.
The 29-year-old said he landed in the nations capital before being detained at the airport and being forced to fly back to Sweden.
"It is that time when he insulted Khabib, and he also was talking about Zubaira [Tukhugov]," Chimaev said. "At that time, nobody knew who I was. He was also talking about another guy who's also Chechen. 
"I was just kept in a cell. I waited for maybe eight or nine hours. I was doing push-ups and squats. They didn't even bring me food. Then after a while, they told me, 'You have to go back to Sweden.' Chimaev continued, 'We'll bring you back to the airport where the plane is waiting for you.' They brought me back to airport and sent me back home."
Khamzat Chimaev takes shot at Conor McGregor 
The pair have since exchanged barbs via social media, McGregor even once referred to Chimaev as a 'rat lip'. 
In the latest insult, Chimaev took a subtle shot at McGregor's drinking habits- something which has been a topic of conversation as of late after the Irishman's most recent public appearances. 
Khamzat Chimaev takes shot At Conor McGregor
Chimaev is expected to make his long awaited Octagon return against Paulo Costa at the 185lb limit at UFC 294 on October 24. It will mark 13 months since Chimaev has last fought with seemingly no injury or anything holding him back.
What is your opinion of Khamzat Chimaev?