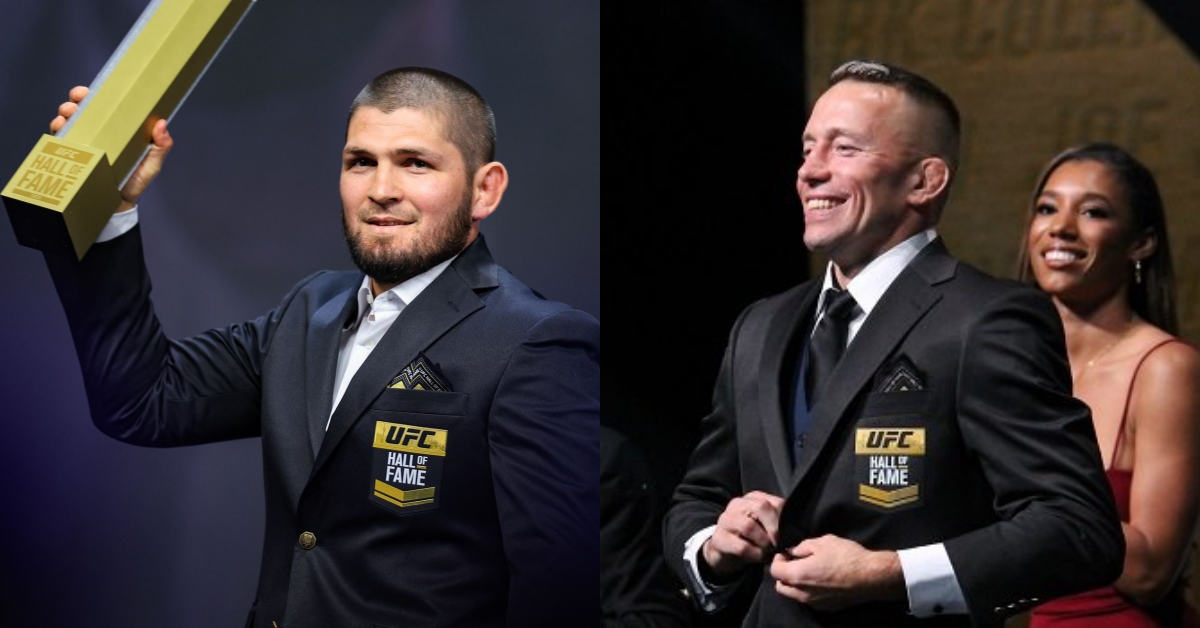 Khabib Nurmagomedov's manager, Rizvan Magomedov has confirmed that his client was approached regarding a potential grappling match with former two-weight champion, Georges St-Pierre, however, rejected the notion the former lightweight champion turned down a $5,000,000 payday to make a return.
Nurmagomedov, a former undisputed lightweight champion and promotional Hall of Fame inductee, called time on his undefeated mixed martial arts career back in 2020, bowing out of the sport boasting an unbeaten 29-0 professional record.
In his last outing, the American Kickboxing Academy staple submitted then-interim champion, Justin Gaethje with a second round triangle choke, before announcing his retirement from combat sports with immediate effect, after the passing of his father and head coach, Abdulmanap Nurmagomedov. 
Tipped to eventually make a return to the Octagon, Nurmagomedov has stressed that he is aware of fan's desire to see him compete once more, however, insists in terms of hunger for his own comeback he is "full".
Khabib Nurmagomedov openly turned down a BJJ match with Georges St-Pierre
And according to his European manager, Magomedov, figures on a potential grappling match with the returning former two-division UFC champion and fellow Hall of Fame star, St-Pierre were never discussed – with only the topic of a potential showdown briefly broached.
"Where did Craig Jones get the figure of $5,000,000? Rizvan Magomedov questioned Russian outlet, TASS during a recent interview. "Maybe his grandmother whispered these numbers to him, it looks funny." 
"They [UFC} proposed to hold a fight [grappling match between Khabib Nurmagomedov and Georges St-Pierre], but the conversation didn't even reach the [financial] amounts," Magomedov explained. "They didn't even discuss [it] – they didn't ask what amount and price. They asked (Khabib Nurmagomedov) if there was a desire [to return] or not. Then it was all over." 
As for St-Pierre, the Canadian favorite is set to make a grappling outing on UFC Fight Pass – while reports of a competition against decorated submission threat, Demian Maia, are believed to still be premature.