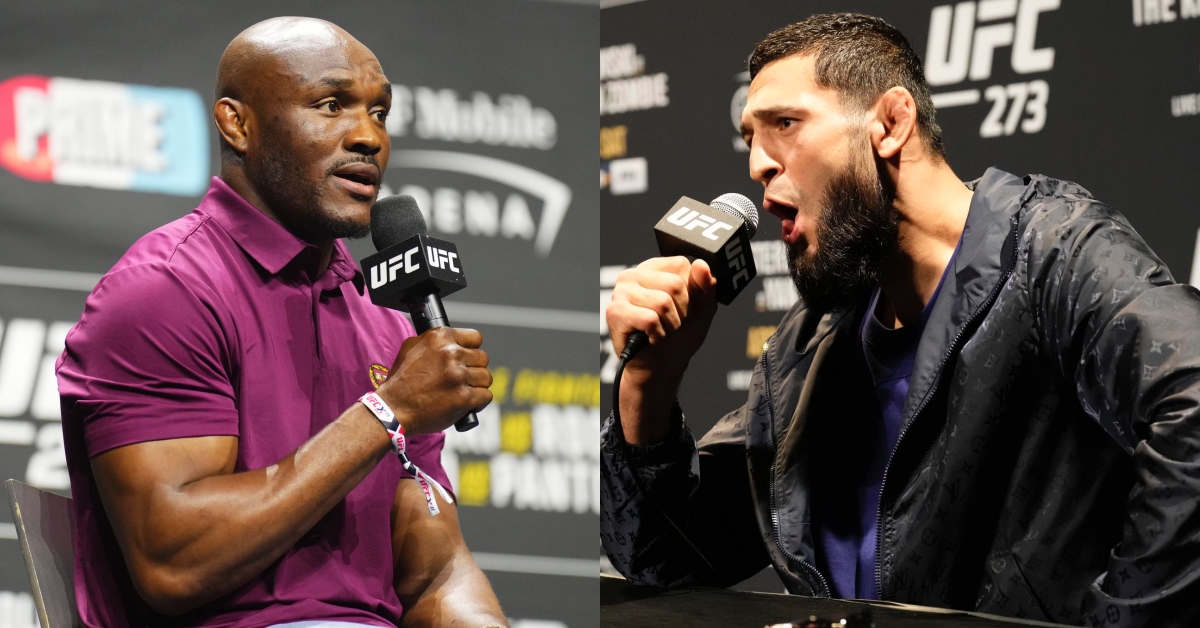 Off the back of a seemingly scuppered pairing against the unbeaten, Khamzat Chimaev, despite links to a UFC 294 matchup in October, former undisputed welterweight champion, Kamaru Usman has claimed the Chechen-born contender is "flirting" with him on social media, however, has no actual interest in fighting against him.
Usman, the current number one ranked welterweight contender, has been sidelined since headlining UFC 286 back in March of this year, suffering a close, majority decision loss to Birmingham native, Leon Edwards in the pair's championship trilogy rubber-match in London, England.
As for Chimaev, the undefeated number four ranked challenger has yet to return to the Octagon since he co-headlined UFC 279 back in September, securing his twelfth consecutive professional win, courtesy of a first round D'Arce choke submission win over Kevin Holland. 
Off the back of his second career loss to Edwards, Usman, who admitted he was chomping at the bit for an immediate return to the Octagon, has welcomed the possibility of fighting Chimaev as his next opponent, as the pair attempt to land a welterweight title fight.
However, a certain speedbump in the form of a catchweight clash between the two has arisen, with links to a UFC 294 clash in Abu Dhabi, UAE in October, firmly kiboshed by UFC leader, Dana White.
Kamaru Usman claims "logistical" issues led to failed Khamzat Chimaev fight
Claiming during fight week ahead of UFC 290 that "logistical" issues had forced the abandoning of a fight between himself and Chimaev, Auchi native, Usman urged the former to just cut sufficient weight, and fight him, or stop using him to bolster his name."
"At the end of the day, I have been and still am the boogeyman of this division," Kamaru Usman told assembled media during UFC 290. "I asked for (Khamzat Chimaev). If you want to fight, you want to be a champion, cut the f*cking weight. And come and fight."
"… Khamzat is – at the end of the day, this guy keeps flirting with me online," Kamaru Usman explained. "He's flirting back and forth with me online. At this point, he's using me for clout. If you want to fight, cut the weight and let's fight. If not? Stop using me for clout. Stop flirting with me online."