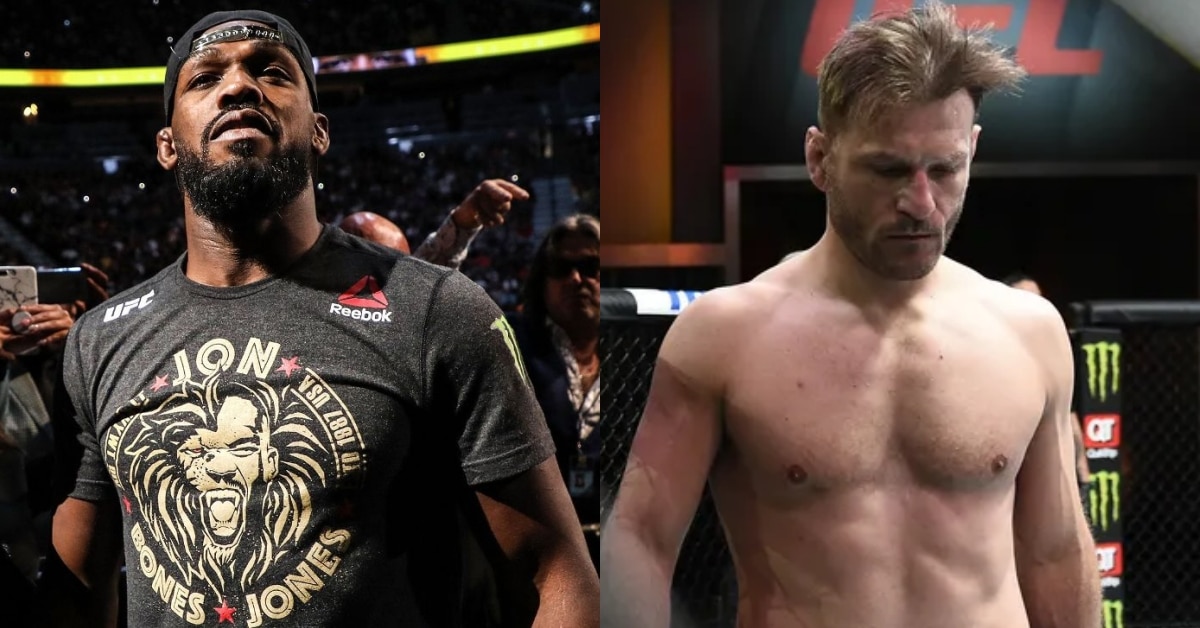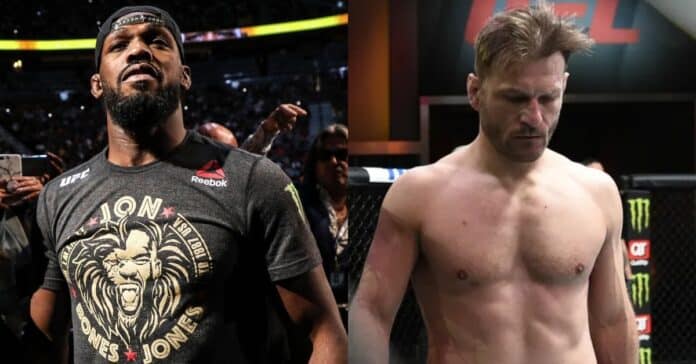 Mandatory Credit: Chris Unger – Zuffa LLC
Former two-time undisputed UFC light heavyweight champion, Jon Jones has branded ex-heavyweight champion, Stipe Miocic as the greatest heavyweight of all-time ahead of his UFC 285 return. And admits that he's sad to have missed out on sharing the Octagon with the veteran in his March 4. heavyweight division debut.
Jones, a former two-time undisputed light heavyweight champion under the banner of the UFC, is slated to headline UFC 285 on March 4. at the T-Mobile Arena in Las Vegas, Nevada – competing for undisputed heavyweight gold against Ciryl Gane.
A native of Rochester, Jones has yet to return to active competition since February 2020, on that occasion defeating Dominick Reyes in a close, unanimous decision win in Houston, Texas. 
Jon Jones expresses his excitement ahead of UFC 285 return in March
Sharing his thoughts on his impending Octagon return in two months' time, Jones admitted he was excited to make his comeback three years since his last UFC walk.
"I'm excited, I'm grateful, I feel humble, I feel appreciated by the company I work for, I feel like I'm in a really good place," Jon Jones told The Underground during a recent interview. "MMA feels fun to me again. Obviously, with being our for three years and a new division, there's a lot of questions that cause me to stay up long nights, but it keeps me sharp. That's something I felt like I didn't have at light heavyweight toward the end. It just felt like another day at the office."
"This doesn't feel like another day at the office," Jones explained. "This feels very different. The nerves, anxiety, it's all back, and I do good when I'm under pressure." 
If he could choose an opponent given the departure of former undisputed champion, Francis Ngannou, Jones admits he's upset to miss out on a heavyweight division debut against Miocic.
"I think the fight that meant the most to me was fighting Stipe Miocic," Jon Jones explained. "That's the fight that actually means the most to me because Stipe is the greatest heavyweight of all time. I'm not looking past Ciryl Gane at all. I'm very honored to fight Ciryl Gane and I knew it would be happening eventually, inevitably, but that's the fight I was actually bummed didn't happen."