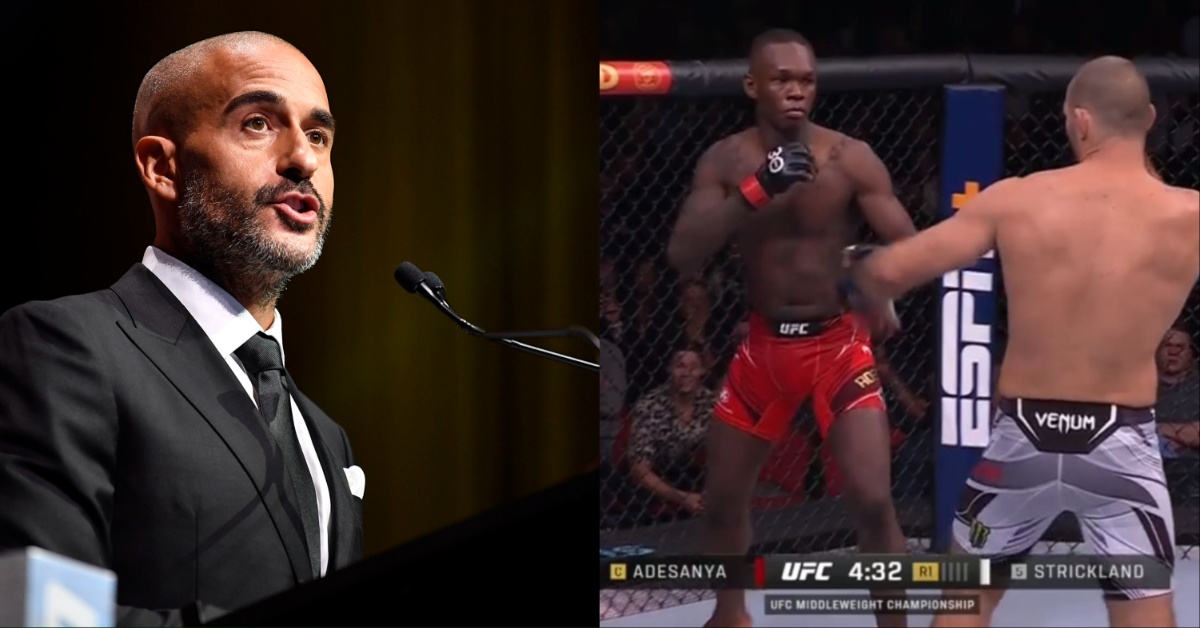 UFC commentator Jon Anik gives his thoughts on Israel Adesanya's recent loss to Sean Strickland at UFC 293.
To say Strickland's recent title win was a shock is an understatement. While the American had proven himself as a competent top-10 middleweight, hardly any analyst, fighter or media member picked him to win.
However, he did Strickland would drop Adesanya in the first round and would continue to walk down and win a comfortable decision. Many have talked about Adesanya's lack of performance rather than Strickland's outstanding one.
Jon Anik gives his thoughts on Israel Adesanya's performance
Talking to MMA Fighting,  Jon Anik would give his thoughts on the recent title fighting and would give an honest and fair assessment. Anik claimed that while Strickland was always capable, Adesanya could have been overlooking his opponent going into the bout.
"This sport oftentimes produces the unthinkable," Anik said. "And anything can and does happen in some of these other sports, but just not with the frequency with which it happens in our sport. And there were a lot of people asking me if there was betting value on Sean Strickland, and I didn't even necessarily know how to answer that question.
"Was he capable of this masterpiece? Yes. Can he execute like this again? I would think probably. But I do believe that the other side discounted him a little bit and didn't necessarily understand what he was capable of, and they paid the ultimate price." (H/T MMA News)
It isn't clear if the UFC will pursue a rematch between Strickland and Adesanya, or whether Strickland will take on one of the other middleweight contenders.
Jon Anik gives thoughts on Israel Adesanya Vs. Sean Strickland via MMA Fighting
Do you agree with Jon Anik's assessment of Israel Adesanya Vs. Sean Strickland