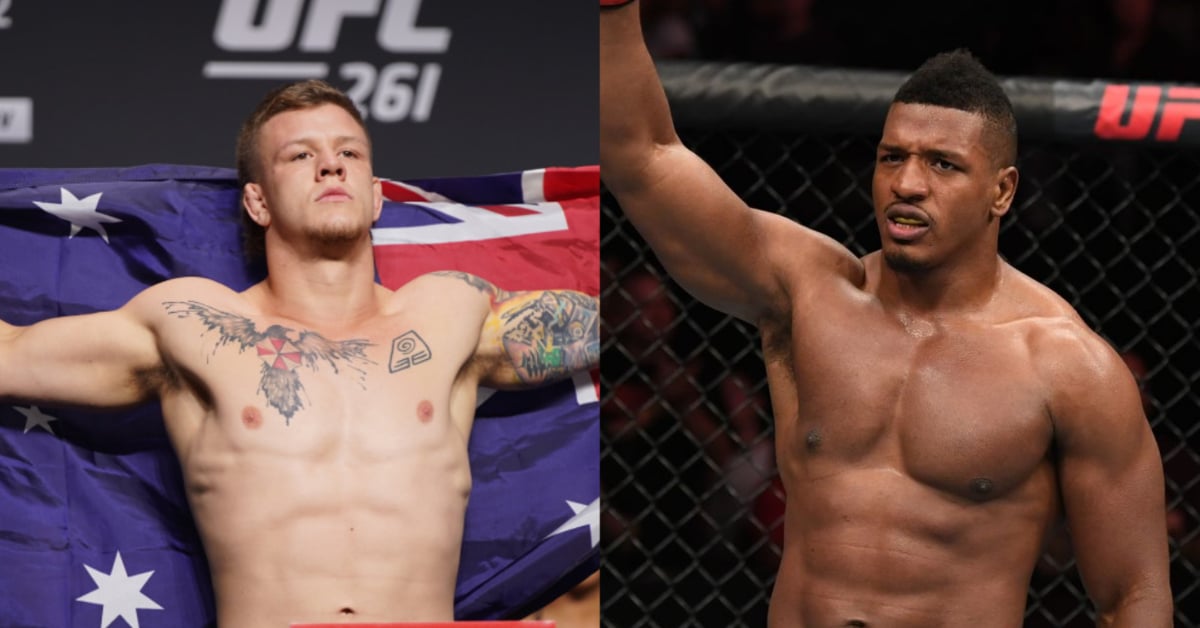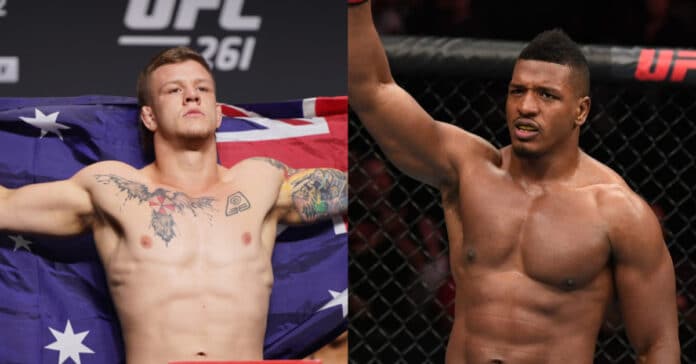 osh Hedges/Zuffa LLC/Zuffa LLC Getty Images
UFC light-heavyweight Jimmy Crute expects to dominate Alonzo Menifield, this weekend in the main card fight as part of UFC 284.
Crute, 26, is set to make his UFC return after over a year following a knee injury that required him to undergo reconstructive surgery. He is scheduled to fight the hard-hitting Menifield on Saturday in front of his home crowd in Perth, Australia, but the pressure doesn't seem to be getting to the 205er'.
Talking to MMAJunkie, Crute expressed his confidence in the upcoming result, saying that he would 'blow him [Menifield] out the water'.
"Alonzo's got some great skills," Crute said. "I think people underestimate his wrestling and his ability to string things together there. He's more than just a big, heavy hitter, but just wait. All I'm gonna say is just wait, because I'm gonna blow him out the water. This is different this time. He's preparing for the wrong person, I promise you." (H/T MMAJunkie)
Jimmy Crute looking to get back on track
Prior to his long layoff, Crute suffered two back-to-back losses, the first of which followed a knee injury during a fight with Anthony Smith, having to be pulled out after round two. The most recent was at the hand of reigning light-heavyweight champion Jamahal Hill, who savagely knocked out Crute in the first round.
Crute is currently ranked No.12 and is still early on in his fighting career, having already displayed some serious grappling ability with solid striking.
Jimmy Crute talking with MMAJunkie
Should Jimmy Crute win, who should he fight next?