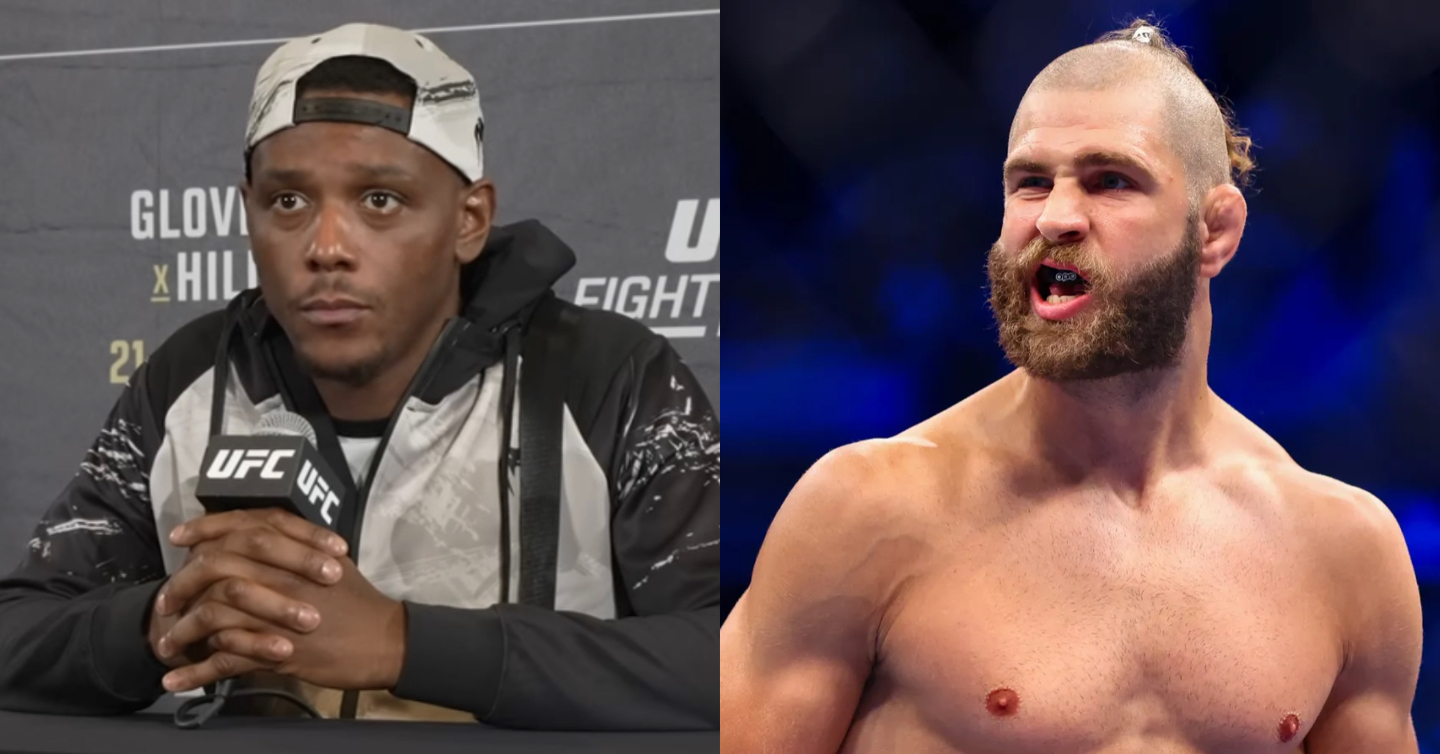 Mandatory Credit: MMA Junkie, Yong Teck Lim/Getty Images
Jamahal Hill is not counting out a potential fight with Jiří Procházka. 
Hill is scheduled to face Glover Teixeira for the vacant UFC light heavyweight title at UFC 283. He spoke with the media about who'd he like to fight next if he walks out as champion on Saturday night. He said he's currently focused on Teixeira but he's been calling for a fight with Procházka 'for years'. 
"It's not a secret, I've been calling for Jiri [Procházka] for years. I've been wanting Jiří for years," Hill said. "Even kind of listening to Glover [Teixeira] talk this week and he references back to Jiří. I want that fight." 
Jamahal Hill Willing to Wait for Injured Jiří Procházka 
When asked if he'd wait for Prochazka to return from injury, Hill said it all relies on the time frame. 
"It depends on how long. He said he could be back as early as six months [in the] Summer. I'll wait for that or next man up. It's next man up."
In November, Procházka was forced to vacate his UFC light heavyweight title after suffering a shoulder injury. UFC President Dana White called it 'the worst shoulder injury' that doctors had ever seen. 
The injury prompted the UFC to cancel a Procházka-Teixeira title rematch and book Magomed Ankalaev versus Jan Blachowicz for the vacant title at UFC 282. The fight ended in a split draw with no clear winner or champion. During the post-fight press conference, White announced that Hill and Teixeira were scheduled for a title fight at UFC 283. 
Hill will compete in his first UFC title fight in enemy territory on Saturday in Rio de Janeiro, Brazil. If he wins, he will become the first "Dana White's Contender Series" Alumni to win a UFC championship. 
Last month, Procházka provided a medical update surrounding his shoulder injury. During an appearance on The MMA Hour, he predicted that he'll be ready for a return in the next six months.