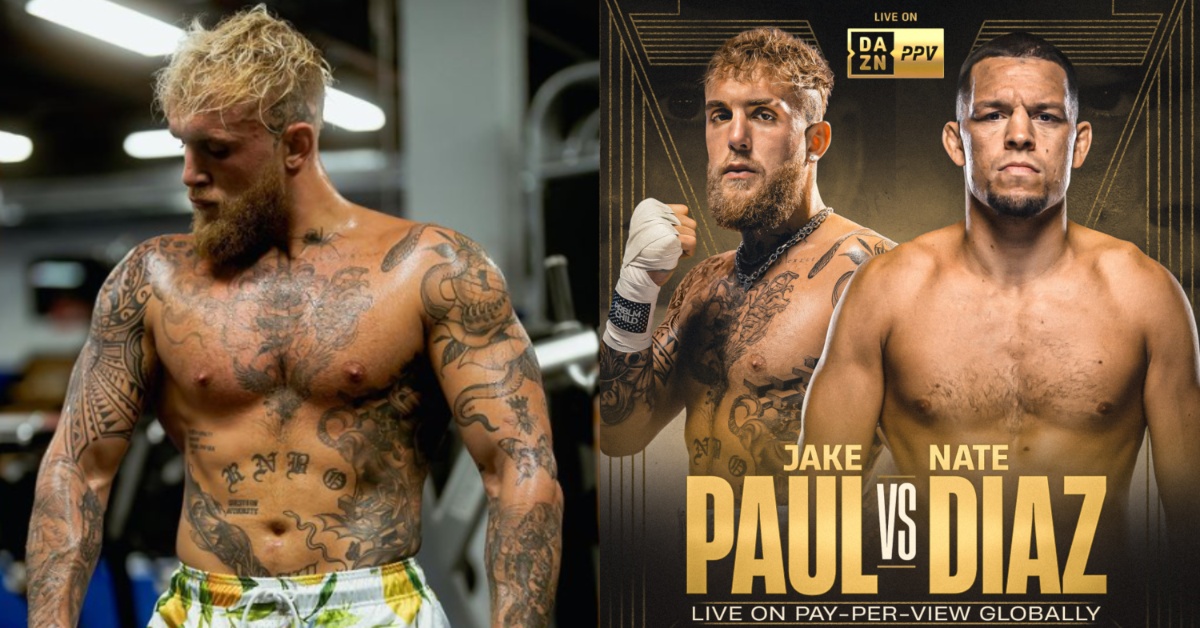 Jake Paul could opt to walk away from professional boxing following his highly anticipated clash with Nate Diaz.
The Problem Child' will return to the ring for a meeting with former UFC superstar Nate Diaz on August 5. Emanating from the American Airlines Center, Paul, and Diaz are scheduled for a potential 10-round showdown as the Stockton Samurai makes his pro boxing debut.
Depending on how things turn out, Jake Paul could opt to lay down his gloves and walk away from the sport altogether. Speaking with InsideFighting, the social media sensation suggested that his popularity has continued to skyrocket, even after coming off his first career loss. But when asked if this could be his last fight, Paul was anything but certain one way or the other.
"Potentially, you never know, sometimes you lose and things get bigger and you get more motivated," Paul said. "That's what happened to me in my last fight and I lost you know so like my name only got bigger, the hype for this fight is bigger than any of my other fights and that's coming off of a loss.
"More ticket sales than any other fight, more social interactions than any other fight so I lost and just got bigger and got more motivation to be in the gym so you really never know what's going to happen" (h/t MMA News).
Jake Paul Expected to Make MMA Debut in 2024
Even if Jake Paul decides to hang up the 10-ounce gloves for good, it won't be the last time fight fans see 'The Problem Child' compete. Earlier this year, Paul signed with the Professional Fighters League and is expected to make his mixed martial arts debut in 2024, presumably on the same night that another blockbuster PFL signee, Francis Ngannou, is expected to make his first appearance inside the Smart Cage.
Jake Paul goes into his fight with Nat Diaz boasting a solid 6-1 record with his lone loss coming against the only legitimate boxer he has faced thus far, Tommy Fury. A majority of his victories have come against ex-UFC standouts including former world champions Ben Askren, Tyron Woodley, and Anderson Silva.