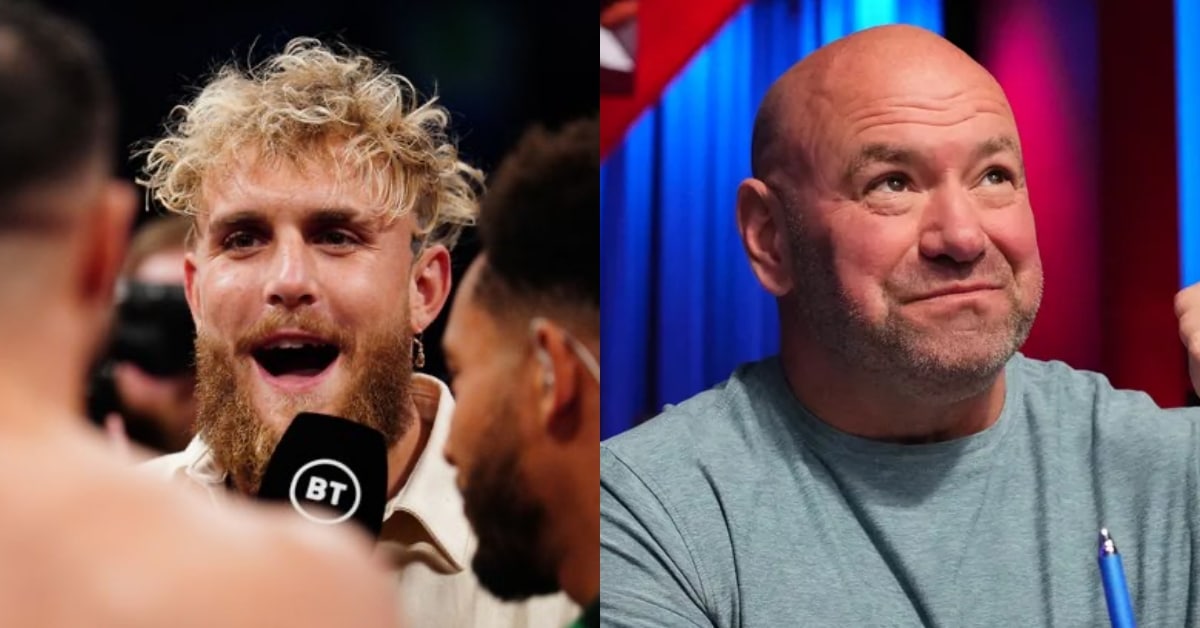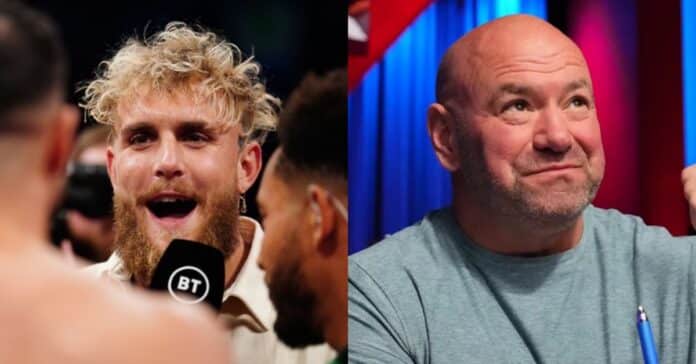 Mandatory Credit: Chris Unger – Dana White's Contender Series
Undefeated professional boxer, Jake Paul has reacted to recent footage that emerged which shows UFC president and polarizing leader, Dana White, slapping his wife, Anne White, during a physical altercation between the two on New Year's Eve last during a vacation in Mexico.
Paul, who currently boasts an undefeated 6-0 professional record, is scheduled to return to the squared circle next month in Riyadh, Saudi Arabia – tackling the fellow undefeated puncher, Tommy Fury – the half-brother of WBC heavyweight best, Tyson Fury over the course of eight rounds.
Last time out, Ohio native, Paul headlined a Showtime Pay-Per-View card against former undisputed UFC middleweight champion, Anderson Silva, scoring a unanimous decision victory after also dropping the Brazilian veteran in the eighth and final round.
Jake Paul comments on Dana White's altercation with his wife
Ahead of his upcoming return against Fury on February 26. – Paul shared his thoughts on White's physical altercation with his wife, and while he admitted that he did not want to punch down amid the scrutiny White has received, he openly criticized the latter's character.
"I know he had his whole situation but I don't really need to kick people when they're down," Jake Paul told assembled media, including Sun Sport, ahead of his clash with Tommy Fury. "What he did speaks for itself and I've always said I don't think he's a good person: look how he treats these fighters."
"I don't know about the fans, the feud between Dana (White) and I has been a lot of hype and it draws a lot of media," Jake Paul explained. "And there's been a bunch of sh*t talked back and forth, but my main thing is getting the fighters paid more. Raising the fighter minimum [pay] to $50,000 whereas it's at $12,000 now, getting them long-term healthcare. That's what it's mainly about." (Transcribed by MMA Mania)
Off the back of the incident, White has avoided any official, public punishment from the UFC, or it's parent owners, Endeavor. And claims that he will receive punishment by the criticizm and scrunity he will receive for the rest of his life and professional career.