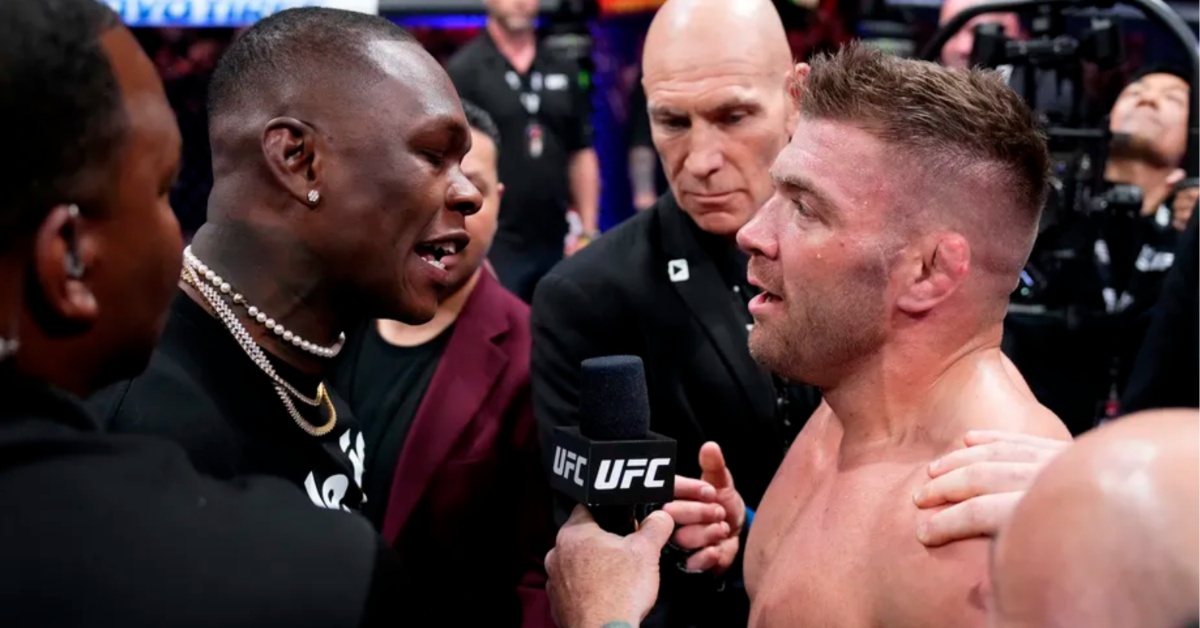 Israel Adesanya's coach, Eugene Bareman claims that Dricus du Plessis may miss out on a title shot.
Adesanya will now take on Sean Strickland in the main event of UFC 293 on September 9, which will take place in Sydney, Australia.
However, Strickland was drafted in on relatively short notice as the originally proposed opponent, Du Plessis, could not make the date after suffering in an injury.
Du Plessis proved many wrong and knocked out former champion Robert Whittaker at UFC 290 in July. To his credit, it is a quick turn around particularly for preparing to take on Adesanya and at the time of the Whittaker fight, du Plessis had already fought four times in the space of 12 months.
Israel Adesanya's coach Eugene Bareman puts doubt on Dricus Du Plessis' title shot
While it was presumed that Du Plessis would take on Adesanya after Strickland should 'Stylebender' win. However, while talking to Submission Radio, Bareman claimed that Du Plessis might not get the next title shot, claiming the south African 'let it slip'.
The problem is if you don't step up and take fights, you go into the pool. That's a fact, Bareman began. "Nothing in this sport is solid until there's something signed on the dotted line. If he's got nothing signed on the dotted line, then he's out there in the ether.
"He had a shot. It's the same shot that many of my boys have had who have fought for titles or have titles. And we fought with horrific injuries because you don't take that lightly… And yeah, it's been a bad injury. So what? You've taken your shot for granted."
"You think you're going to get it again, but you don't know what this machine does," continued Bareman. "You don't know the UFC. You don't know what they do. You don't know how they twist and turn things. Never feel comfortable with where you are. If there's something in front of you that you've been working for your whole life, don't think for a minute that it can't just be taken away just like that. And he had it and he let it slip."
Israel Adesanya's coach Eugene Bareman on Submission Radio
Do you think that Dricus Du Plessis should get a shot against Israel Adesanya?