Occasional MMA fighter Dillon Danis exchanged some words with UFC middleweight Sean Strickland in a private message on social media.
On Twitter, the irregular Bellator MMA fighter posted the following exchange in a since-deleted Tweet: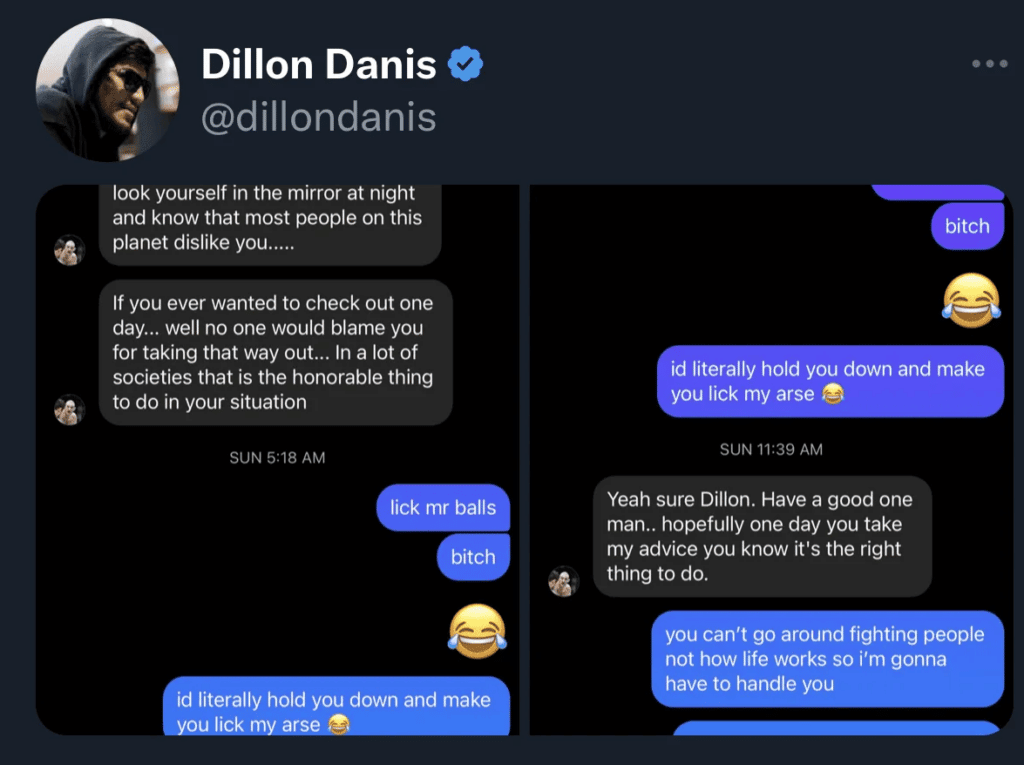 Sean Strickland said:
"Yeah man but you still gotta look yourself in the mirror…go read your comments. The whole world thinks you're a joke…you gotta look yourself in the mirror at night and know that most people on this planet dislike you…. if you ever wanted to check out one day…Well no one would blame you for taking that way out…in a lot of societies that is the honorable thing to do in your situation."
Danis responded by saying:
"lick mr balls bitch id literally hold you down and make you like my arse"
It continued onward from there
In a screenshot captured by BJ Penn.com, fans believed Dillon Danis failed to impress with his trash talk.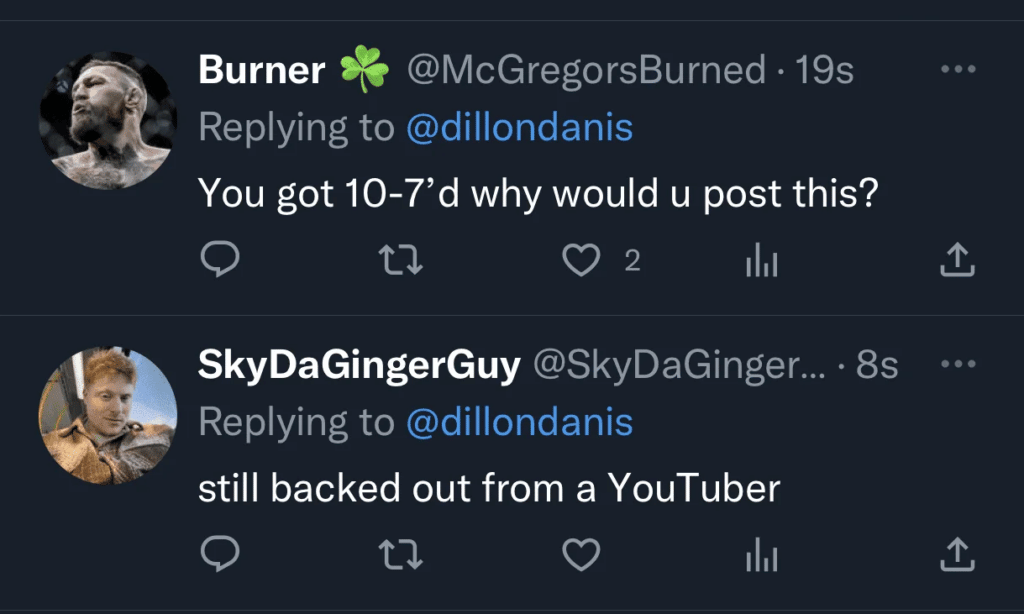 Dillon Danis and Sean Strickland
Dillon Danis was a talented submission grappler who once trained alongside Conor McGregor. In the Bellator MMA cage, he has a 2-0 record with his only MMA fights being from 2018 and 2019. Both fights were catchweight bouts at 175 lbs. He was scheduled to have a boxing match against YouTuber KSI but pulled out of the fight due to his failure to cut weight.
Sean Strickland is a controversial UFC middleweight fighter well known for saying dubious things in interviews. Since making his debut in the UFC in 2014 the US-born fighter has earned a record of 14-5 with his most recent victory being earlier this year in January 2023.