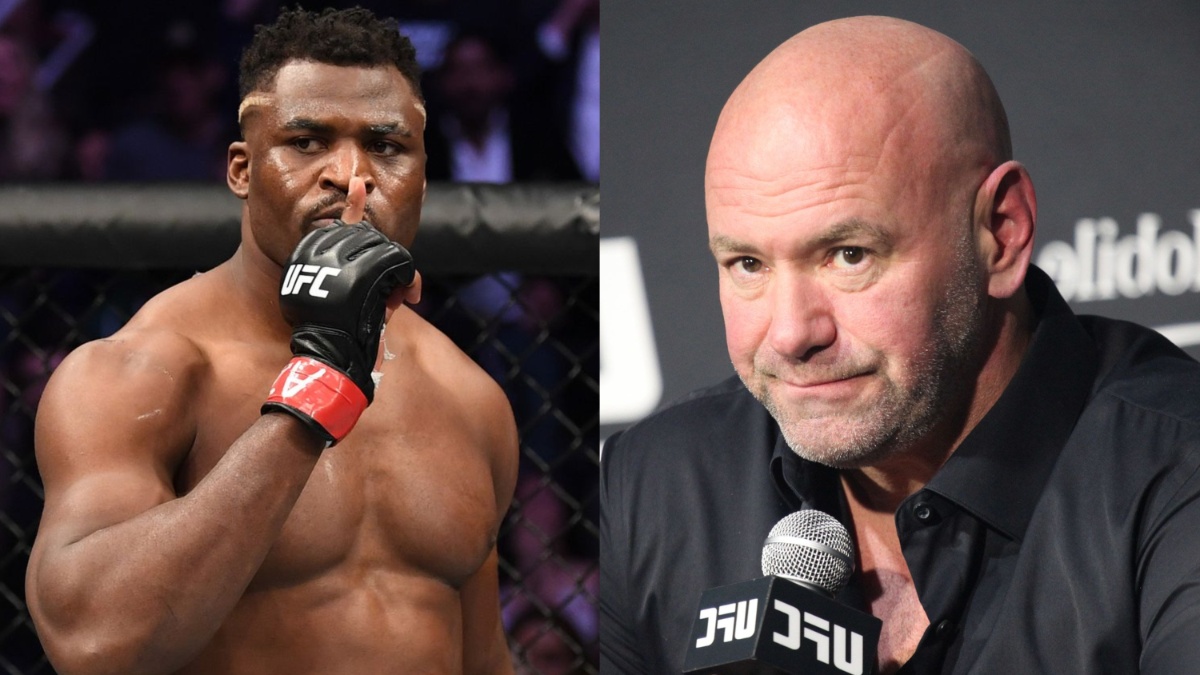 Francis Ngannou managed to prove all of his doubters, including UFC president Dana White, wrong with two blockbuster announcements in as many months.
Parting with the Las Vegas-based promotion in January, 'The Predator' sat by as the MMA world continued on without him. As weeks became months, fans and fighters started doubting whether Francis Ngannou could actually bag the big-money contract he had been seeking. Maybe he made a mistake turning down the UFC's $8 million offer. As it turns out, Ngannou was right, and the doubters were dead wrong.
In May, Francis Ngannou announced that he had signed a groundbreaking deal with the Professional Fighters League, scoring a massive bag of money for himself and his future opponents. Not only that, 'The Predator' landed himself a seat at the table, heading up the promotion's expansion into Africa. It was a stunning turn of events, but the Cameroonian was far from done. Earlier this week, news broke that Ngannou would make his professional boxing debut before stepping into the PFL Smart Cage. His opponent? None other than WBC heavyweight world champion, Tyson Fury.
"For some reason, I always prove Dana White wrong — even when he's on my side," Ngannou told SiriusXM. "I always prove him wrong, every single time. This is just our story."
Francis Ngannou Questions Why Fight with Tyson Fury Couldn't Happen Under UFC Banner
Francis Ngannou's fight with Tyson Fury comes shortly after the UFC began cultivating a rivalry between 'The Gypsy King' and reigning UFC heavyweight champion Jon 'Bones' Jones. Fury and Jones had gone back and forth in recent months on social media over who the baddest man on the planet truly is. Dana White was more than open to making the fight happen and Fury even revealed that the promotion had made him an offer to compete in a hybrid-rules bout against Jones.
Ngannou was quick to question why the UFC was so eager to book Fury vs. Jones but didn't offer up the same energy when 'The Predator' was pursuing a fight with Fury before exiting the organization in January.
"They were ready to do Jon Jones and Tyson Fury in MMA — why couldn't they do Ngannou and Fury in boxing? I don't know," Ngannou said. "I think [he] did that to try to take the fight away from me, and Dana did sent out a contract [for the Jones fight]. He sent out the contract, which I think was very embarrassing because that contract was rejected, and he signed mine for the GIMIK Fight Promotions."
Prior to his signing with the PFL, fans and fighters alike were doubting Ngannou's negotiating tactics, suggesting the heavyweight star may be reaching too far and had priced himself out of the business.
"It's not a secret that so many people wanted me to fail," Ngannou said. "They don't want me to succeed, it's not a secret, it's quite obvious, and you all know about it" (h/t MMA Fighting).