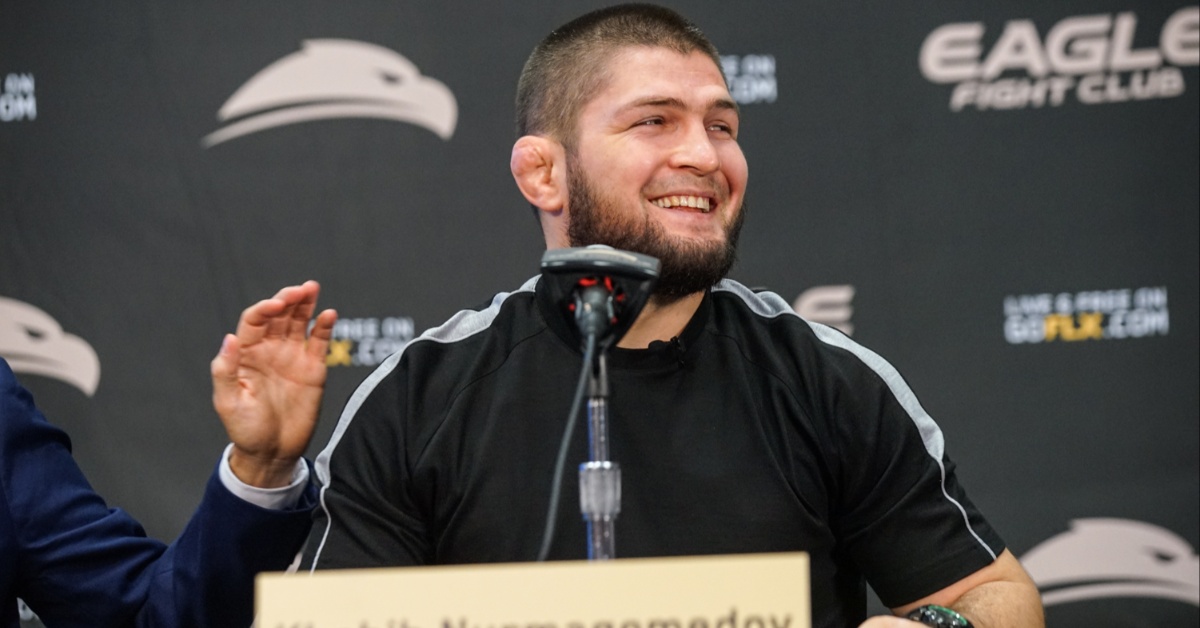 It's been over three years since former undisputed lightweight champion, Khabib Nurmagomedov last stepped foot inside the Octagon, and in the time since fans have continually clamoured for the Russian to make a return – something he has admitted he is very much aware of.
Nurmagomedov, a former undisputed lightweight champion under the banner of the UFC, retired from mixed martial arts competition following a 2020 triangle choke submission win over former interim champion, Justin Gaethje, successfully unifying the divisional titles.
And announcing his retirement from combat sports competition with immediate aftermath of his submission triumph, Nurmagomedov, after moving to 29-0 as a professional, revealed he had promised his mother that he would call time on his career, following the sad passing of his father and head coach, Abdulmanap Nurmagomedov.
Despite multiple calls from fans, and even UFC president, Dana White, as well as other organizational brass, Nurmagomedov, who has since turned his hand to coaching and training, has shut down ideas of a return to combat sports.
Khabib Nurmagomedov talks a potential return to MMA competition
And this month, the Dagestani grappling ace once more broached the idea of a stunning return to mixed martial arts competition – in a similar vein to NBA superstar, Michael Jordan's final tenure with the Chicago Bulls, Nurmagomedov explained his situation, admitting that at present, he is "full", and retains no desire to return.
"First of all, I am not MJ (Michael Jordan)," Khabib Nurmagomedov told David Patrick-Bet during a recent sit-down interview. "And of course, I watch the documentary ['The Last Dance'], it's the best ever I've watched."
"I don't think so," Khabib Nurmagomedov said of a potential MMA return. "Because – I don't know – a lot of things come to my mind. First of all, because of my mother. I don't think so. About a comeback, I am not sure – it doesn't make sense to me. People want to see this. People want drama, people want the movie to keep continuing. Right now, I am full." 
Landing vacant lightweight gold back in 2018 with a decision win over Al Iaquinta, Nurmagomedov would then defend the title and unify the crowns in subsequent wins over arch-rival, Conor McGregor, as well as Dustin Poirier, and Gaethje. 
Would you like to see Khabib Nurmagomedov make a return to the UFC?