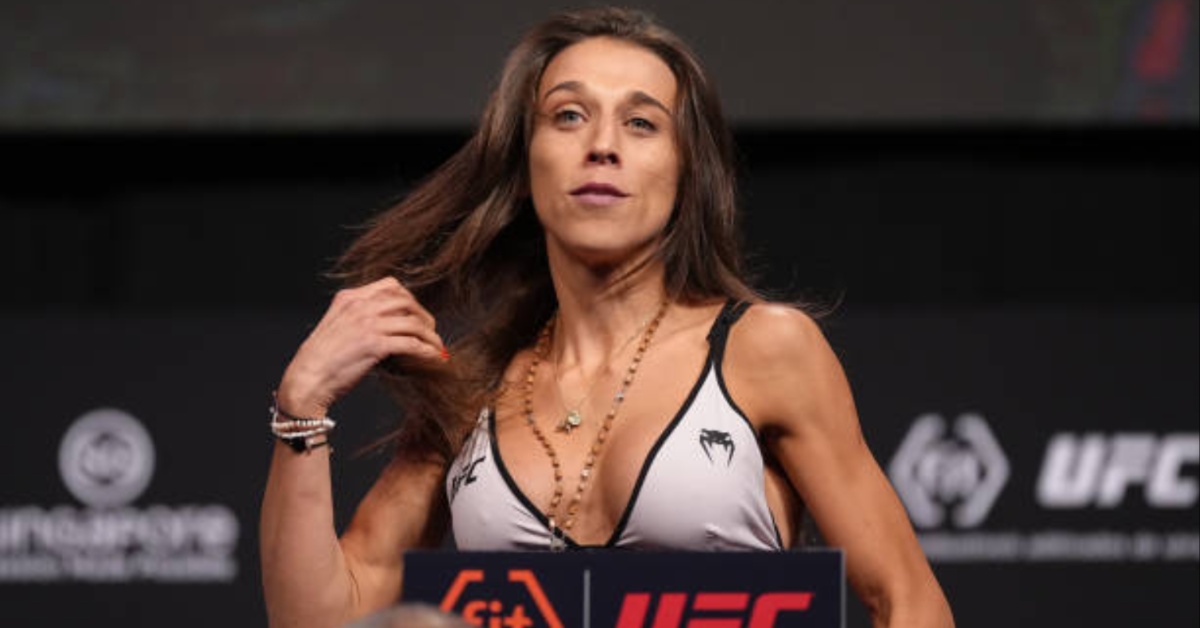 Despite revealing recently how an injury suffered at American Top Team base prevented a return to the Octagon, former undisputed strawweight champion, Joanna Jedrzejczyk has now officially informed the UFC of her retirement from active competition.
Jedrzejczyk, the second strawweight champion in the history of the UFC, has been sidelined from active competition since UFC 275 back in June of last year in Singapore, suffering a stunning second round KO loss to current champion, Zhang Weili, courtesy of a spinning back-fist stoppage.
The Polish striking announced her decision to retire from active mixed martial arts competition following the stunning knockout loss to Hebei native, Zhang, however, revealed earlier this summer that she was on the verge of making a return from her hiatus – until an injury suffered in Coconut Creek, Florida, ultimately forced her to reconsider a return to the sport. 
"I was back to American Top Team at the beginning of this year, at the end of January (and) I wanted to see if I was able to be back and train really hard, and I was," Joanna Jedrzejczyk said. "I was training really hard for two, three times a day for 13 weeks. Everyone was asking if I was coming back and coming out of retirement. Honestly, I wanted to be back. I wanted to give myself one more chance. But then my (shoulder injury) happened again, it came back with double the power it used to hurt before."
"I got really sad," Joanna Jedrzejczyk continued. "Very emotional. But I got calmness in my heart and soul. It's what I was looking for, for eight months after I retired. I feel like I'm in the spot where I'm not chasing this anymore. That's a good thing. Sad, difficult, but I feel calm. This is what I was missing the first few months after I retired." 
Joanna Jedrzejczyk confirms retirement from MMA to UFC
However, according to a report from MMA Fighting, Jedrzejczyk, who had yet to officially confirm her retirement to the UFC – has now informed the Dana White-led organization, as she requires a surgical procedure to address a shoulder injury suffered.
Striking undisputed strawweight gold back in 2015 with a knockout win over Carla Esparza, Jedrzejczyk would then defeat Jessica Penne, Valerie Letourneau, Claudia Gadelha, Karolina Kowalkiewicz, and Jessica Andrade. 
What's your favourite Joanna Jedrzejczyk memory?