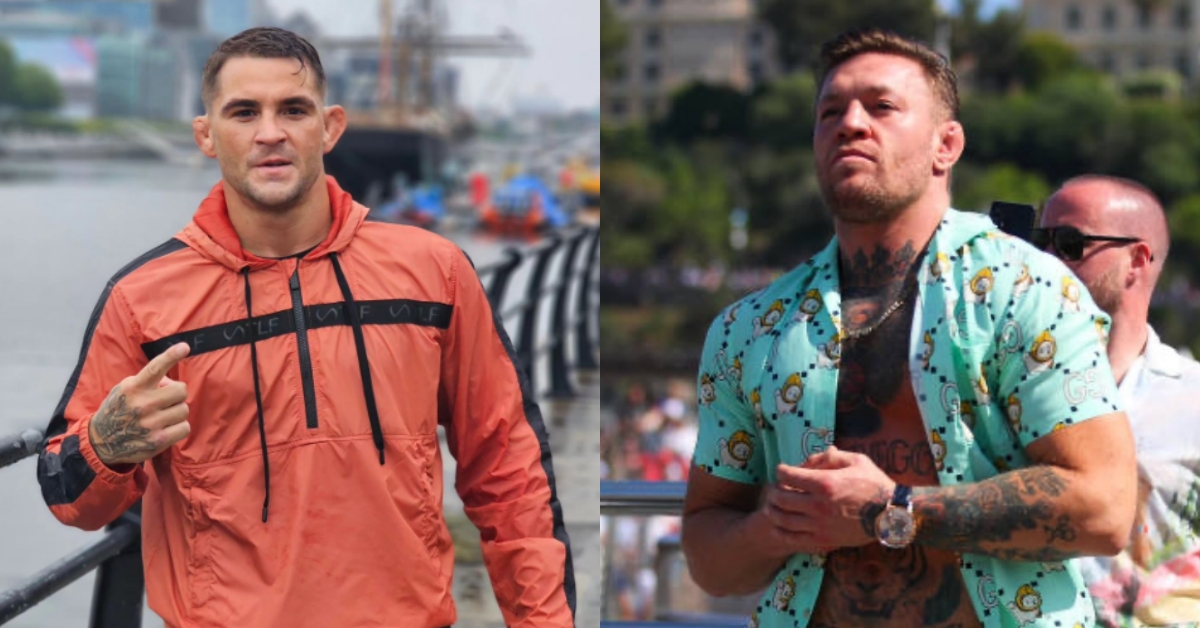 Former interim lightweight champion, Dustin Poirier has been spotted training in Dublin, Ireland this weekend ahead of Bellator Dublin next weekend in the capital – with fans calling for him to share the Octagon with native striker, Conor McGregor in the future.
Poirier, a former interim lightweight champion under the banner of the UFC, has been sidelined since he headlined UFC 291 back in July, suffering a spectacular second round KO loss to fellow former interim gold holder, Justin Gaethje in the pair's symbolic BMF championship rematch.
Suffering just second his second knockout loss at the lightweight limit with his high-kick stoppage loss to Gaethje, Poirier, who has noted plans to make a comeback for a second Octagon this year before the end of December, recently received a call out from former undisputed lightweight champion, Rafael dos Anjos. 
As for McGregor, the 35-year-old striker has yet to make his own Octagon return since he fractured his left tibia and fibula against Dustin Poirier back in 2021, dropping a first round doctor's stoppage TKO loss to the Lafayette native in the pair's heated trilogy rubber match. 
And jetting to the Emerald Isle this weekend, Poirier has travelled to Dublin to corner and train with his American Top Team stablemate, UFC veteran, Sabah Homasi – who makes a return at Bellator Dublin this coming weekend.
Dustin Poirier trains in the Dublin docklands ahead of Bellator Dublin
Posting a picture of him during some roadwork and cardio on the streets near Dublin's docklands, fans have questioned if Poirier would visit McGregor's Black Forge Inn public house, or train with the former champion during his time in the capital – whilst others called for the pair to share the Octagon for a fourth time. 
Taking bragging rights in his trilogy with McGregor, Poirier stopped the Crumlin native in January 2021 with a second round knockout win in Abu Dhabi, UAE to boot, setting up their eventually rubber match in July of that year. 
Would you like to see Dustin Poirier fight Conor McGregor for a fourth time?