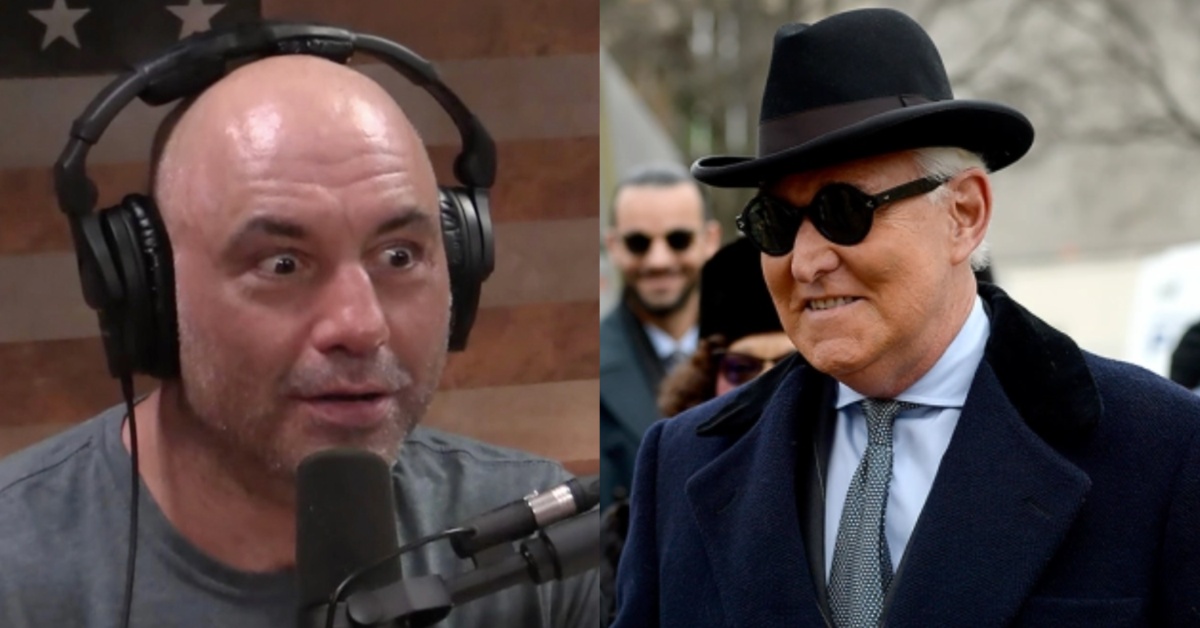 Former U.S. President Donald Trump may get a lot of love from Dana White, but he won't get the same treatment from long-time commentator and popular podcaster Joe Rogan.
Rogan has established himself as one of the world's most popular media figures thanks to his immensely popular podcast, The Joe Rogan Experience. Averaging 11 million listeners per episode, an appearance on the show is an incredible opportunity to expand one's brand and reach an unprecedented number of people.
Over the years, Donald Trump has made several pitches in an effort to get on the program, but they have all fallen on deaf ears thus far. As it turns out, Rogan has zero interest in giving '45' a platform to further his wildly-inept political career.
"I'm not a Trump supporter in any way, shape, or form," Rogan previously told Lex Fridman. "I've had the opportunity to have him on my show more than once. I've said no every time. I don't want to help him. I'm not interested in helping him."
Joe Rogan says he has turned down multiple offers to have Donald Trump on his podcast:

"I don't want to help him. I'm not interested in helping him." pic.twitter.com/Cd6A3b4asf

— The Recount (@therecount) July 5, 2022
Joe Rogan Again Rejected Donald Trump Following His Appearance at UFC 290
Joe Rogan once again declined Trump access to his studio following the ex-President's appearance at UFC 290 earlier this month, a slight that did not sit well with Trump's political ally Roger Stone. In an interview with conspiracy theorist Alex Jones, Stone challenged Joe Rogan to a scrap inside the Octagon.
"I know I can definitely take him," Stone told Jones (via Daily Beast). "I hit the heavy bag for an hour every Saturday."
We're not sure how Roger Stone manages to get an hour in on the heavy bag every week with his busy schedule cosplaying as a Dick Tracy villain, but kudos to him.
"The mere discussion of Donald Trump on a blockbuster podcast like Joe Rogan builds a remarkable audience," a Trump adviser told Daily Beast. "Perhaps the only person bigger in the new media world than Joe Rogan is Donald Trump and the whole idea that the two of them would be together at long last — it would be an incredible audience."
Looks like Donald Trump will have to stick to exchanging forced pleasantries with Joe Rogen whenever he decides to show up for a UFC event.