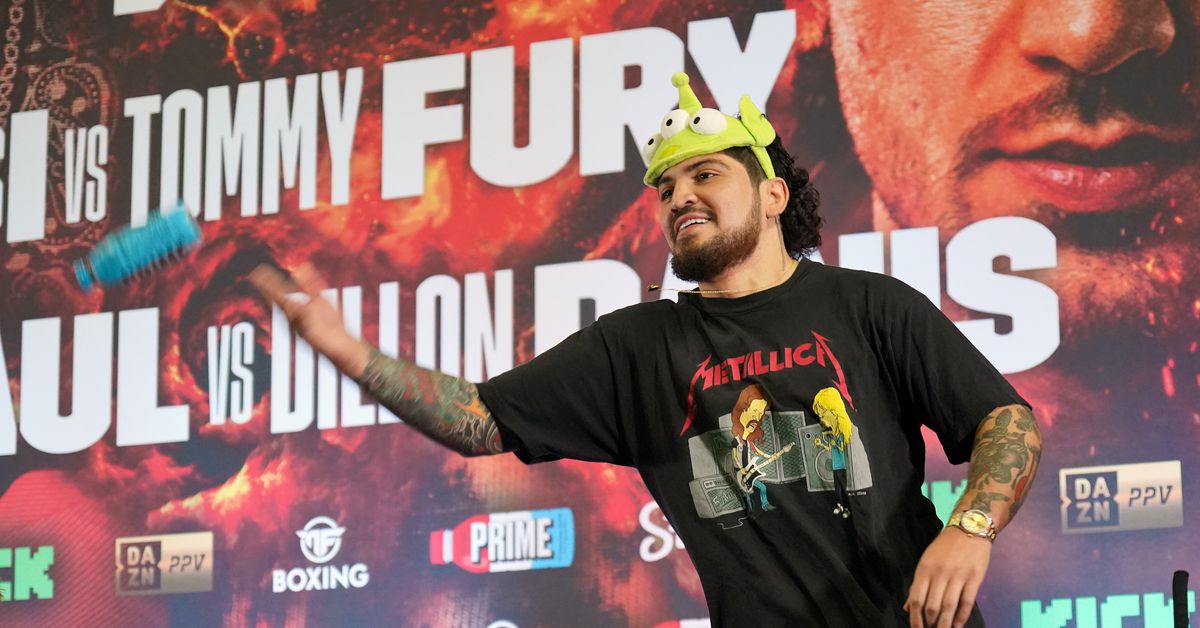 After ducking and dodging process serves over the last week, Dillon Danis was officially informed that Logan Paul's fiancée, Nina Agdal, was suing him after he had spent the last month trolling her online.
In a video obtained by TMZ, Danis is approached by a process server on Monday outside of his New Jersey apartment building. "I have a document for you, Mr. Danis," the process server said whilst trying to hand the BJJ specialist a brown envelope. Danis replied saying, "That's not me," before making his way into the building. Being told he could not enter the building the PS left the document on the floor.
Dillon Danis Could Face Federal Charges Following His Online Attack of Agdal
Currently, Dillon Danis is preparing to compete against Logan Paul on October 14 as part of a Misfits Boxing event in Manchester, England. From the moment the bout was announced, Danis has engaged in online warfare with his opponent, targeting the social media star's swimsuit model girlfriend, Nina Agdal. Much of Danis' posts poked fun at Agdal's plethora of past relationships, but Danis appeared to have taken things a bit too far when he posted a sexually explicit photo of Agdal without her consent.
As a result, Nina Agdal is suing Dillon Danis on the grounds that she has "suffered humiliation, emotional distress, and reputational harm" from Danis' online onslaught. Agdal also believes that the former Conor McGregor coach had violated state and federal laws by distributing NSFW images of Agdal without permission.
Getting win of the lawsuit, Danis has openly dodged process servers, but now that he has been served, he'll have 21 days to answer the complaint, per New Jersey law.