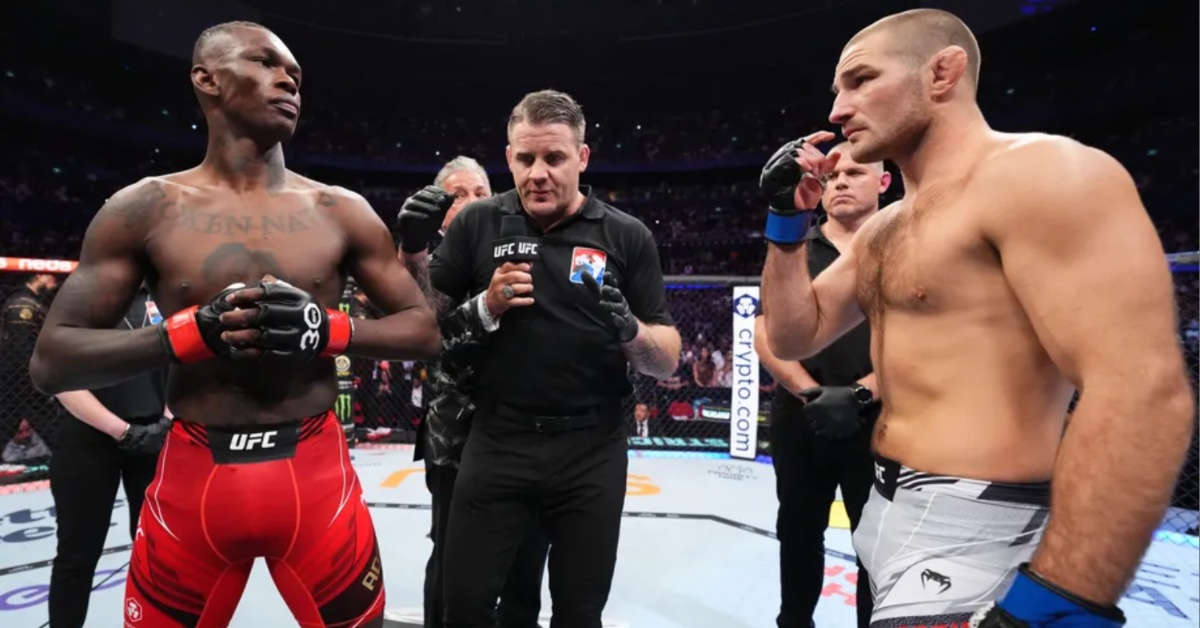 Despite immediately noting his interest in seeing newly-minted middleweight champion, Sean Strickland defend his crown in an title re-run with former champion, Israel Adesanya just minutes removed from UFC 293 on the weekend, promotional CEO, Dana White has now claimed they're are more than just rematch options on the table for Strickland.
Headlining UFC 293 in his premier pay-per-view curtain closer last weekend, Covina native, Strickland made good on his curtain closer debut atop a flagship card, dispatching Adesanya over the course of five dominant round to clinch the undisputed middleweight championship in a huge upset decision win. 
Israel Adesanya may not land immediate title rematch after all
And linked with an immediate title fight rematch against Adesanya off the back of his massive upset success against the City Kickboxing staple, Strickland was lined up to defend his title in an immediate re-run against the former, however, the above-mentioned, White has insisted there are more options on the table rather than just an immediate rematch.
"I saw the stupid f*cking sh*t that was written, you know, by all these stupid f*cking websites," Dana White told assembled media after the Contender Series this week. "You know, never once did I say, 'Yes, we're going to do this f*cking rematch.' We'll see what happens. Obviously, there's a lot of options out there, and we'll see what happens. But, yes, I'm still not opposed to an Israel rematch – we'll see how it goes." 
And while White now appears non-committal on Adesanya's future and, in particular, his chances of landing another immediate title rematch, the City Kickboxing mainstay's head coach, Eugene Bareman claimed he would search for a re-run against Strickland as soon as December of this year. 
Do you think Israel Adesanya deserves another immediate title rematch?