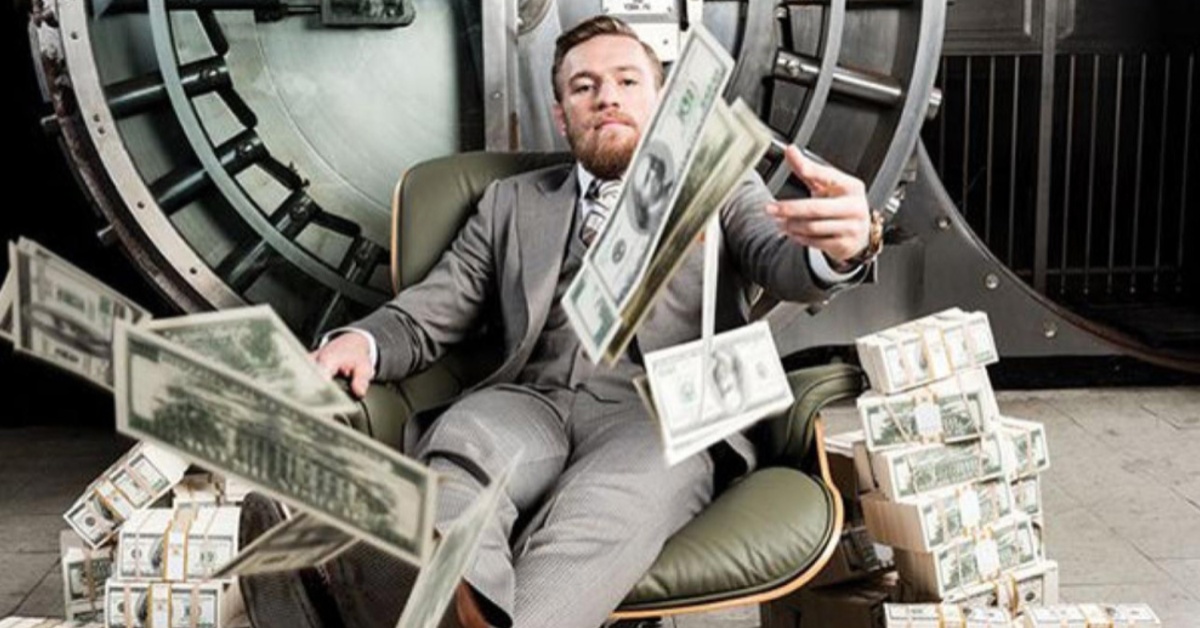 Dana White believes Conor McGregor's massive accumulation of wealth is the driving force behind his lack of both fights and wins in recent years.
Featuring in eight of the 10 highest-grossing events in UFC history, Conor McGregor is a pioneer of mixed martial arts, unlike any man before him. Sadly, the Irishman's fall from grace has been almost as impactful as his rise to the top. Since capturing the featherweight and lightweight world titles, McGregor has lost four of his last five, including a pro boxing match with legendary pugilist Floyd 'Money' Mayweather.
In fact, Conor McGregor's only win since 2016 came against a past-his-prime Donald 'Cowboy' Cerrone two months before the COVID-19 pandemic shut the world down.
Suffering a brutal leg injury in 2021, the Irishman has been slowly working his way back and, by all accounts, appears to be ready for a return. Originally, he was expected to compete at UFC 296 in December following his stint on the 31st season of The Ultimate Fighter, but that has since been delayed. According to UFC CEO Dana White, we should see McGregor step back inside the Octagon at some point in 2024.
"He is back in the gym. He's training," White said on Piers Morgan Uncensored. "I expect to see Conor fighting next year."
Conor McGregor's Success Resulted in His Decline
White went on to discuss Conor McGregor's incredible success in combat sports, suggesting that it's been a bit of a double-edged sword for the Irishman.
"Here's what happens, Piers, and you know this – I'm sure you've seen this with colleagues and friends and people that you know," White said. "Once a certain level of money is attained, to be the person that you were coming up, to be that hungry and work that hard and be that dedicated to the sport, or whatever craft it is you do, money changes everything. Conor McGregor has made that kind of money. It's not a knock. It's just a fact.
"When we sold the company in 2016, this was sort of a Microsoft of fighting. There were a lot of people that made a lot of money, and a lot of people left and they went and retired, or moved onto – you have to have a certain type of drive to make that kind of money, and you've seen guys in this sport when they make that kind of money, they'll fight a lot less like Conor has, or they go on losing streaks because you are not that same person once you get that kind of money" (h/t MMA Junkie).
Conor McGregor reportedly has a net worth of $200 million, much of that coming from the sale of his popular brand of Irish whiskey, Proper No. 12, to Proximo Spirits for a whopping $600 million in 2022. In a report from Sportico earlier this year, McGregor was ranked as one of the top 50 highest-grossing athletes of all time after earning $530 million during his career, which is adjusted up to $615 million due to inflation. McGregor has also banked millions through sponsorship deals with brands including Beats by Dre, Reebok, Monster Energy, and Burger King.
McGregor will be in line for another massive payday when he makes his long-awaited return to the Octagon in 2024.