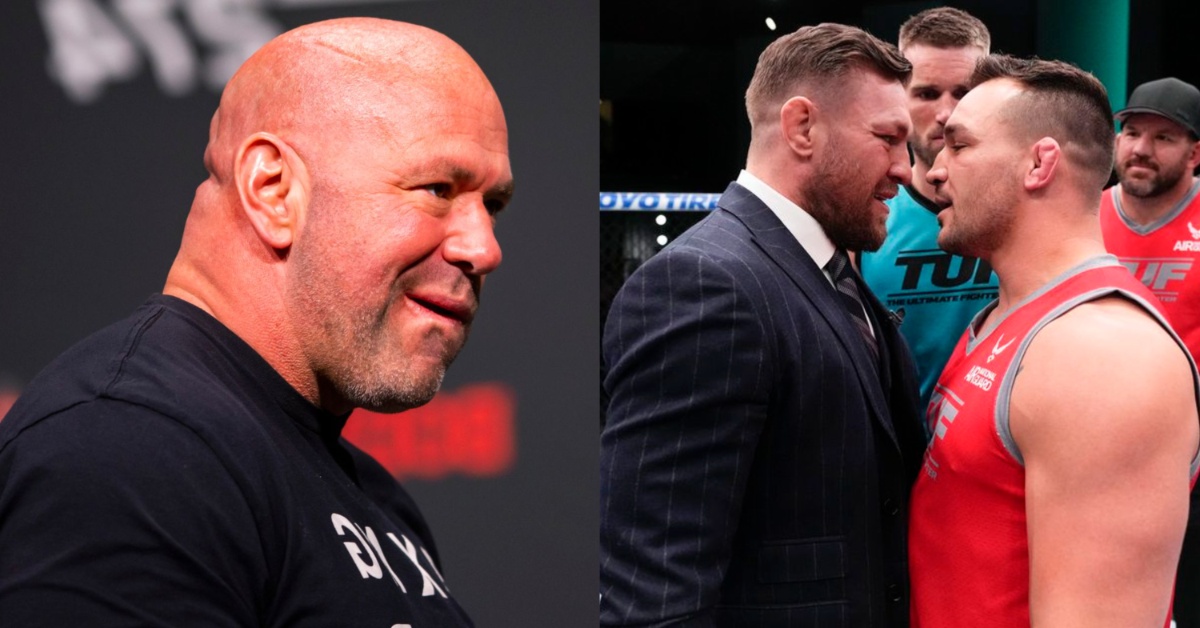 UFC President Dana White confirmed that Michael Chandler will in fact be Conor McGregor's opponent when the Irishman makes his long-awaited return to the Octagon.
With McGregor yet to re-enter the USADA testing pool, his anticipated return date is still completely up in the air, but according to White, the former two-division titleholder is ready to go. "I talked to Conor, it was either yesterday or the day before, and yeah, he's ready to fight," White said at the UFC Apex on Tuesday. "I said, 'Listen, get in shape, and let's figure this out'" (h/t MMA Junkie).
Conor McGregor has long been linked to a scrap with Michael Chandler, but many fans began to doubt the fight would even happen after the Irishman went hard after newly crowned BMF titleholder Justin Gaethje following his highlight-reel second-round head kick KO against Dustin Poirier at UFC 291 last month. White added that it was nothing, but mind games from the legendary trash-talker and confirmed that Chandler is still the fight they intend to make.
Yeah, yeah, yeah, he's fighting Chandler," White said. "Conor likes to f*ck with everybody – especially his opponent, or possible opponents."
Despite all of Conor McGregor's attention going to virtually every other member of the UFC roster, Michael Chandler has remained cool as a cucumber and confident that he will eventually meet the former champ-champ inside the Octagon.
"Conor's going to get his little Twitter fingers going on the weekends every single time there's a fight and insert himself into the conversation, but I'm not really that worried about it," Chandler said on ESPN's "After TUF." "I believe the fight is happening. The fight makes too much sense for it not to happen."