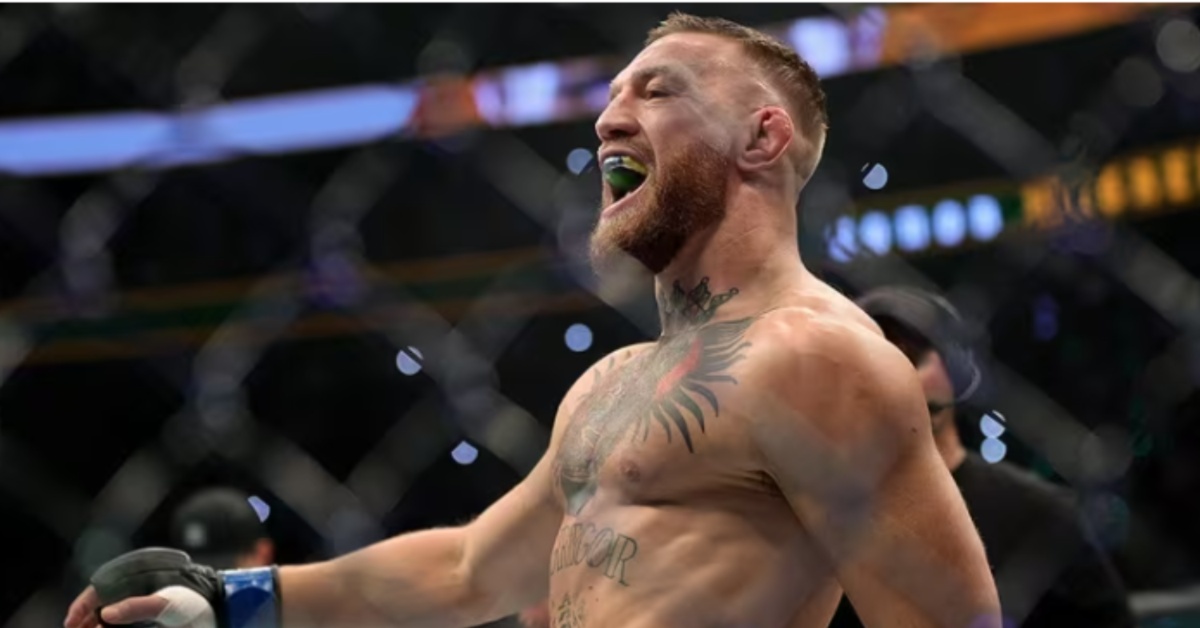 Conor McGregor really doesn't like all the attention that Justin Gaethje is receiving these days.
On Saturday night, Gaethje scored one of the biggest wins of his mixed martial arts career, delivering a brilliantly-time head kick that sent his opponent, Dustin Poirier, crashing the canvas less than a minute into the second round. As the new owner of the promotion's coveted bragging rights belt, the BMF title, everyone seems interested in cashing in on the moment by challenging 'The Highlight' to a fight.
It should come as no surprise that the first to do so was perennial tweeter-and-deleter, Conor McGregor. The Irish megastar immediately took to social media following Justin Gaethje's 'Headshot, Dead' sequel and seemingly challenged 'The Highlight' to a true clash of BMFs.
"I'm the real bmf, he can fight for pennies if he wants but I want spirits, I call the shots, I'm in it to launch shots, f*ck Chandler, you want it call for it," McGregor tweeted.
Following suit, Michael Chandler also called for a potential clash with Justin Gaethje, though his approach was a bit more subtle. "Well now @Justin_Gaethje has the #BMF belt – he has to defend it against a worthy adversary," Chandler wrote.
McGregor quoted the tweet from Chandler and responded with a laughing emoji. The Irishman issued a similar response when the official UFC Twitter account posted, "That's one bad MF right there," in reference to Gaethje's knockout of Dustin Poirier.
Conor McGregor Continues to Insist His 2023 Return is Imminent
Conor McGregor has been linked to a fight with 'Iron' Michael Chandler long before their stint on this year's season of The Ultimate Fighter began to air. Initially, the two lightweight stars were scheduled to scrap in late 2023, but that has become increasingly unlikely as the Irishman has failed to re-enter the USADA testing pool for a required six months of pre-fight screening. Despite that glaring detail, McGregor and UFC President Dana White have remained insistent that the long-awaited bout could still go down in December.
Whether or not Conor McGregor makes his return before the end of the year, it likely won't be opposite Justin Gaethje as 'The Highlight' clearly has his sights set on capturing the UFC lightweight world championship.