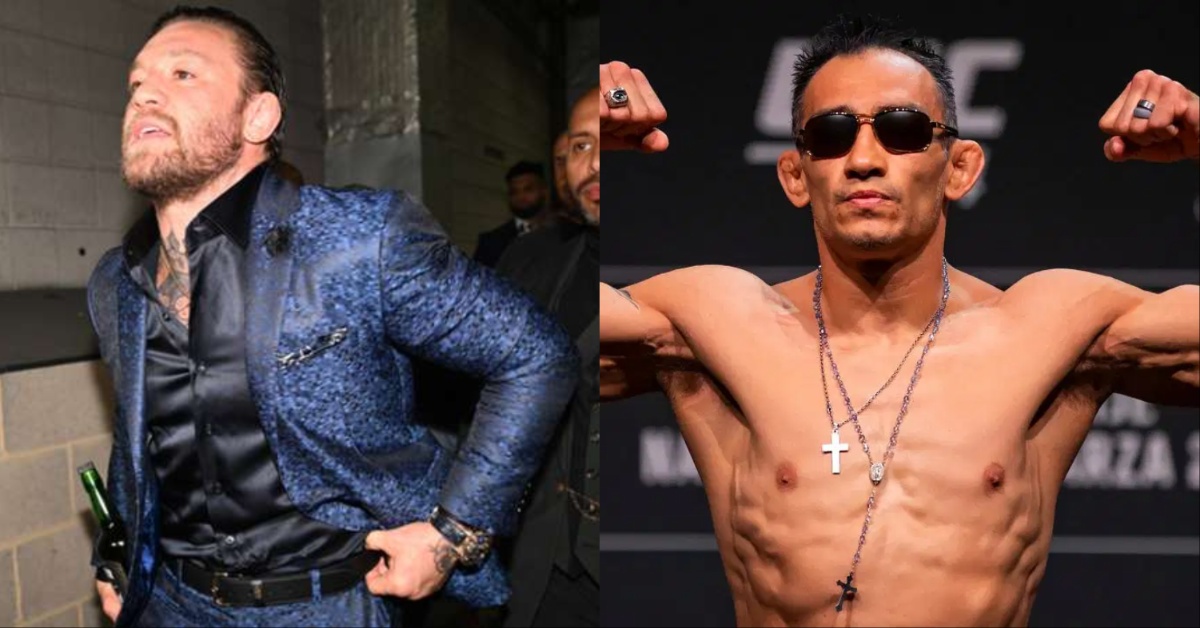 Former UFC champion, Conor McGregor threatens to 'end' Tony Ferguson, reigniting their old feud.
Since becoming the superstar is today, McGregor has been the number one target for pretty much every lightweight, and even contenders in other divisions. Ferguson is no different and called out the Irishman on multiple occasions and the pair have gone back-and-forth on countless occasions for over half a decade.
Unfortunately, a fight between the two has never happened and considering where their careers are at now, particularly Ferguson's it is unlikely the pair will ever fight. It is a shame, in their primes both McGregor and Ferguson were two of the most exciting fighters on the roster.
Conor McGregor calls out Tony Ferguson
Unfortunately, fan favorite's Ferguson's career has taken a serious downturn and has now dropped his last six fights, four have which were stoppages. Before this, 'El Cucuy' went on a legendry 12-fight win streak, producing thrilling fights and earning himself a interim lightweight title.
Ferguson recently sent out a Tweet, detailing his current mindset and his relationship with the sport.
Tony Ferguson Tweet
'Haven't Sparred Good Since Barboza or Thompson 2.) Only Time I Find Myself In A Cage Is When I Fight 3.) Since Pandemic None of This Shit Has Been Fun 4.) I Used To Smile A Lot Moar When I Was Competing  5.) Been So Busy Taking Care Of Others Instead Of Myself Continuted ⬇️' – Ferguson initially tweeted out
McGregor wasted no time in giving a heartless response, claiming he had not forgotten his ugly relationship with Ferguson over the years and threatened to end the 39-year-old.
'I'm gonna end you and badly. I've not forgot.'- McGregor responded via his Twitter.
How do you think a fight would have gone between Conor McGregor and Tony Ferguson in their primes?