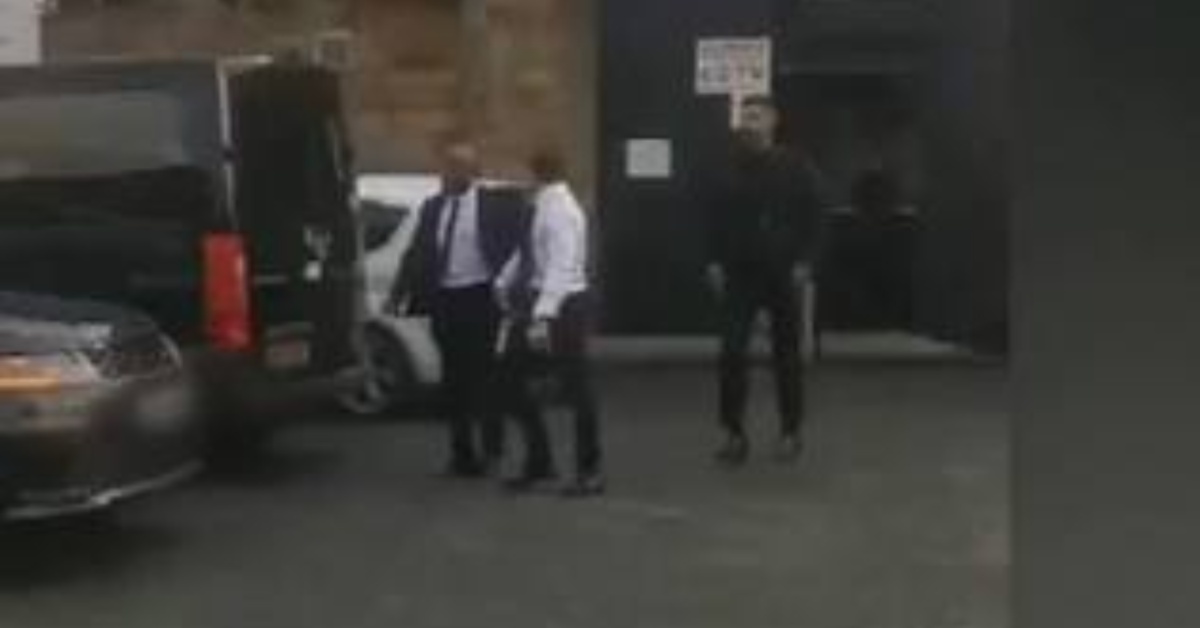 Former undisputed UFC lightweight and featherweight champion, Conor McGregor was spotted briskly leaving The Saddle Club public house in Birkenhead, Liverpool in footage posted across social today, with Merseyside Police confirming their response to an alleged altercation at the premises yesterday evening.
McGregor, a former two-weight champion under the UFC banner, was spotted in footage posted across social media, quickly leaving the car park of The Saddle Club in Wirral, alongside a bodyguard of his before entering a black Range Rover and leaving the pub. 
According to the Liverpool Echo, Merseyside Police have since confirmed reports of an altercation at the premises, and have made further enquiries to determine what exactly happened.
"We were called to The Saddle pub in Prenton, Wirral, at 7:50 pm last night, Tuesday 18th July, to reports of an altercation," A spokesperson told. "Officers attended the pub and spoke to a number of people. Further enquiries are being carried out to establish what has taken place but at this stage, no complaints have been made and nobody has been arrested." 
Conor McGregor was in Liverpool overnight to attend his aunt's funeral service
McGregor, who turned 35-year-old earlier this month, attended the funeral of his aunt, Pamela McGregor at The Saddle Club, with his father, Tony confirming the passing of his sister on social media last month. 
Following the alleged altercation, Conor McGregor himself posted a bizarre voice note on his official social media – which has now since been deleted, claiming "Birkenhead is McGregor's."
"Murder, murder, everybody out," Conor McGregor said in a Liverpudlian accent. "Scousers on the golly. Birkenhead is McGregor's." 
On social media, multiple accounts have claimed "murder" had taken place at The Saddle Club during the funeral of Pamela McGregor, with McGregor attending the service in England following an extended trip to New York City where he recently trained alongside teammate and decorated grappler, Dillon Danis.